The Fantasia International Film Festival draws to a close today after three full weeks of screenings and events in venues across Montreal, Canada. We've covered just a few of the many feature films that have screened at the festival this year – including Blackout, Mad Cats and It Lives Inside – since it began on 20 July.
In the spirit of Fantasia's long-standing commitment to highlighting the work of emergent and marginalised creatives, we're closing our coverage of Fantasia 2023 by highlighting three select films from the programme by women filmmakers – and with horror, science fiction and drama on this list, there's something here for every taste.
Lovely, Dark, and Deep (dir. Teresa Sutherland, USA)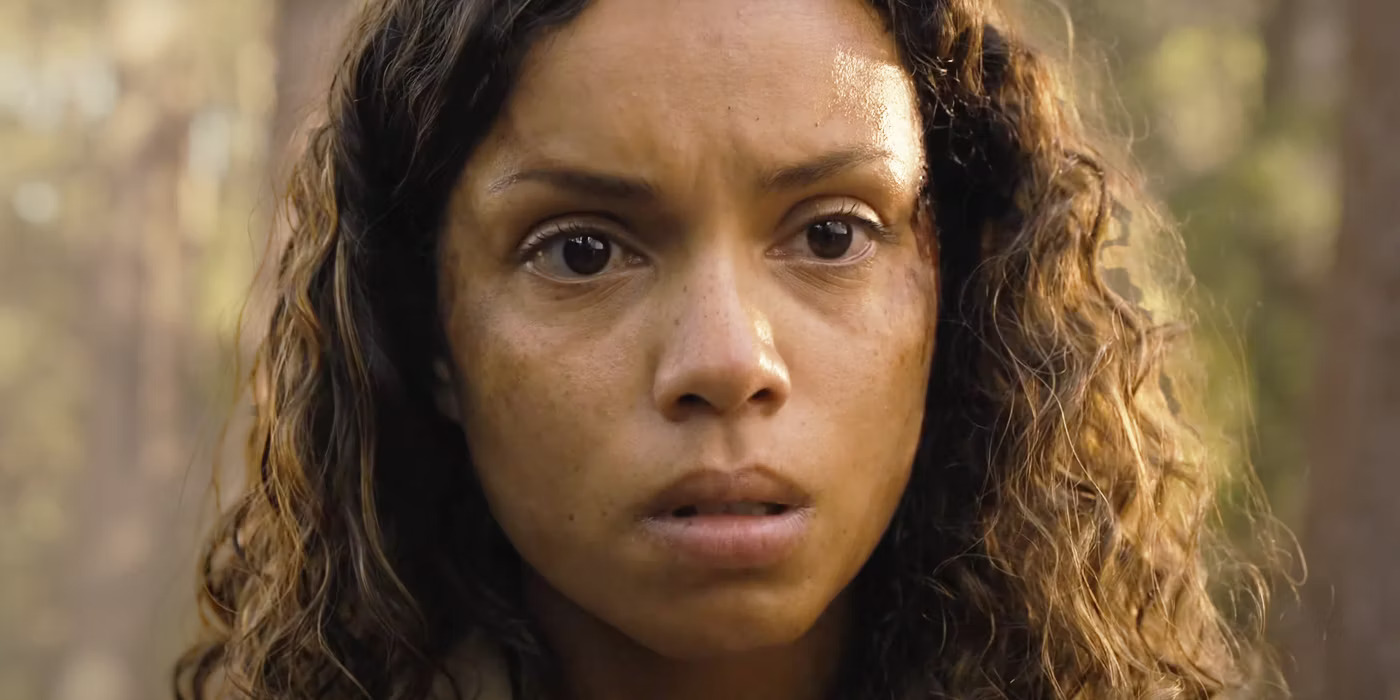 In Lovely, Dark, and Deep, Georgina Campbell stars as Lennon, a park ranger who has been assigned to an isolated outpost in dense woodland. She may be there to do a job, but she also has a personal, half-forgotten connection to the forest – one that is awakened on the night a stranger knocks on her cabin door, desperately pleading with her to follow him into the dark. From there, the narrative logic of the film slowly unravels as it becomes clear that there is something evil lurking amongst the trees. As Lennon walks through a living nightmare, she begins to unravel a sinister and long-concealed conspiracy.
There have been a few 'lost in the woods' horror movies to use dream logic in their narratives over the last few years, including Bring Out the Fear (2021) and Woodland Grey (2021). These previous films attempt (with mixed results) to splice together the abject terror of being lost in the wilderness – still best captured, of course, by The Blair Witch Project (1999) – with the visceral experience of a particularly intense nightmare. Written and directed by Teresa Sutherland (who previously penned the screenplay for 2021's festival favourite The Wind), Lovely, Dark, and Deep is the movie to finally combine those two ideas into a coherent and satisfying narrative.
With Love and a Major Organ (dir. Kim Albright, Canada)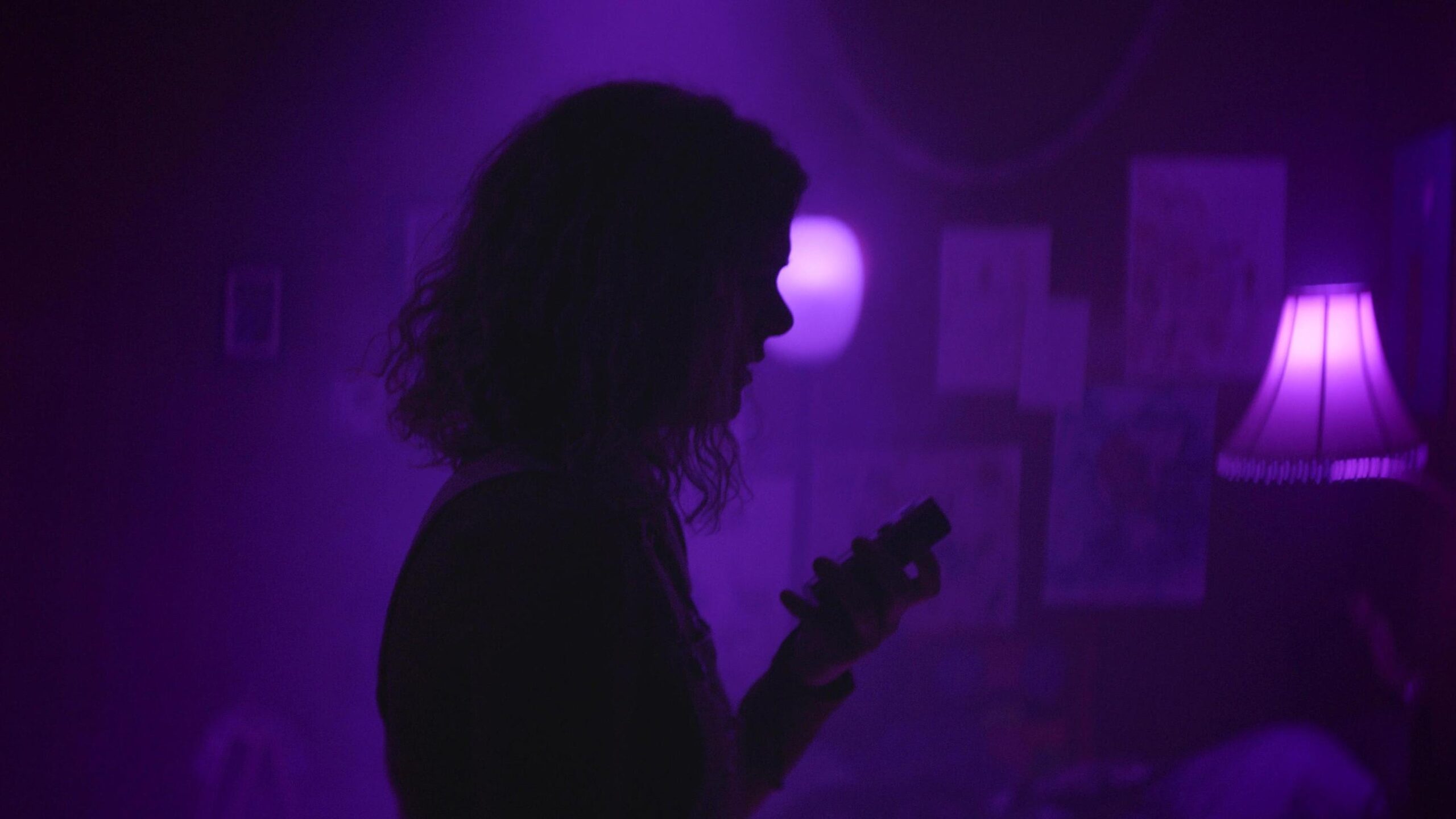 With Love and a Major Organ takes place in a dystopian future, where humans allow every aspect of their lives – including what they eat, what hobbies to pursue and who should and shouldn't be their friends – to be controlled by the all-purpose application LifeZapp. Anabel (Anna Maguire), who sells "virtual insurance" for a living, has no interest in using the app and longs for a meaningful human connection – one she thinks she has found when she meets the quiet and unassuming George (Hamza Haq) in a park. But finding love isn't so easy in the future – especially when those who find their emotions too overwhelming can literally rip their own hearts from their chests.
A science fiction film that tonally recalls Spike Jonze's Her (2013), With Love and a Major Organ feels like an unlikely meeting between Black Mirror (2011– ) and Wes Anderson as it combines technophobic dread with light-hearted whimsy. On one hand, this is a movie about what life could be like if Elon Musk's desperate desire to create an "everything app" were to come to fruition and we allowed artificial intelligence to control every aspect of our lives; on the other, it is a very contemporary tale about searching for something real in an artificial world, where we all spend far too much time scrolling and clicking instead of living.
Sometimes I Think About Dying (dir. Rachel Lambert, USA)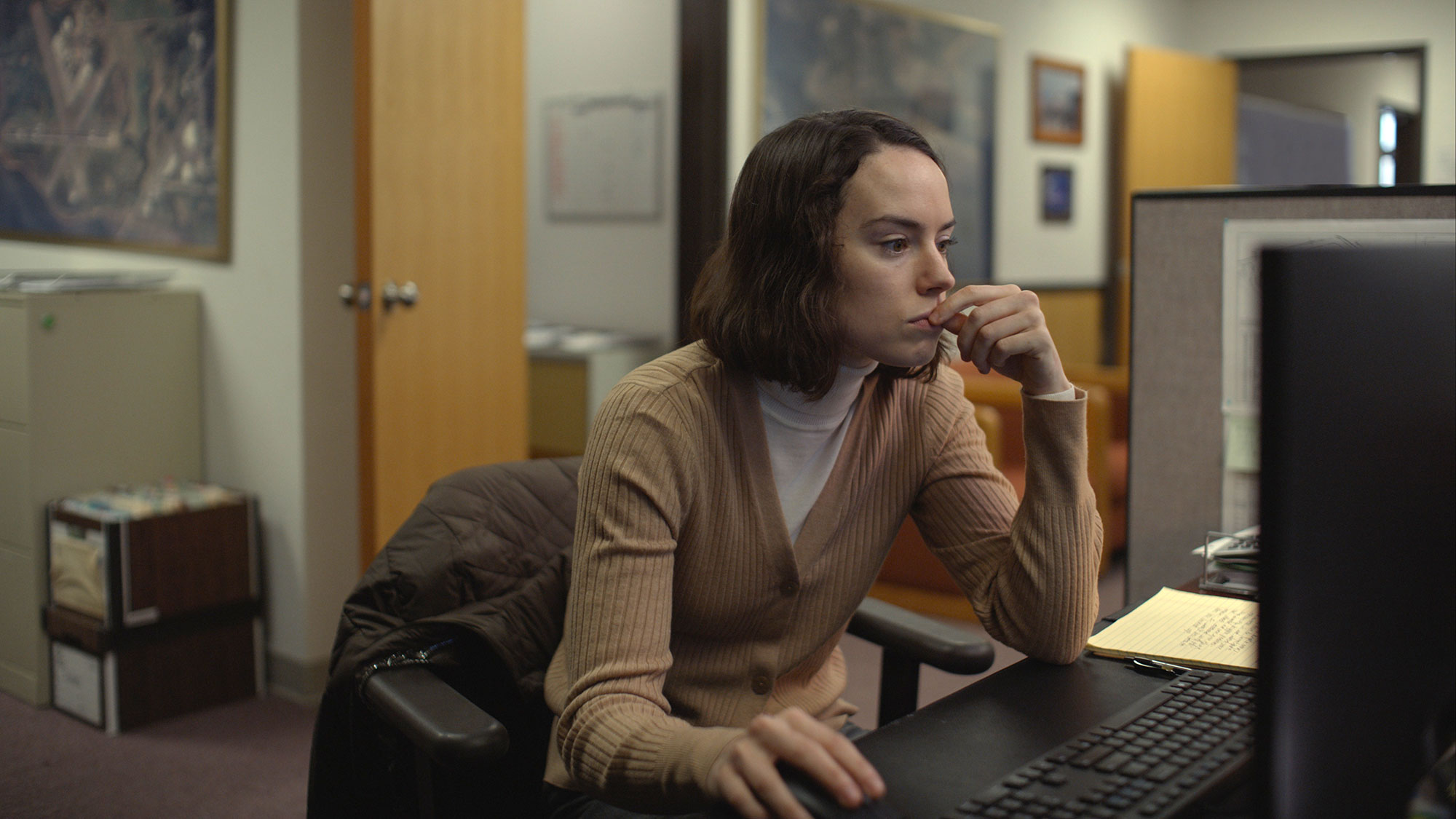 Sometimes I Think About Dying follows Fran (Daisy Ridley), a socially anxious office drone who tries to pass her days at work while speaking to her colleagues as little as possible and daydreaming about her own untimely death. That is, at least, until one of her co-workers retires and is replaced by the charismatic cineaste Robert (Dave Merheje), who immediately shows an interest in her and tries to draw her out of her shell. Reluctant at first, Fran slowly allows Robert to open up her world as they venture out to movies, restaurants and parties – but she still finds it difficult to open up to him.
A heartbreaking portrait of the impact that acute social anxiety can have on a person's quality of life, Sometimes I Think About Dying is driven by a breathtaking performance by Daisy Ridley (fresh from several years spent in the Star Wars universe). From the very beginning of the film, she imbues Fran with a quiet, understated anguish – one that never quite goes away even as she starts to realise that there could be more to life than fantasising about death. A little like the recent All My Friends Hate Me (2021), Sometimes I Think About Dying is a perfectly realised depiction of the anxious mind.