In this segment, we showcase the most notable albums out each week. Here are the albums out on August 12, 2023:
---
Noname, Sundial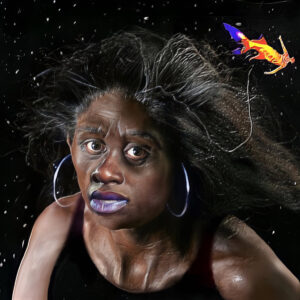 Noname is back with her first album in five years. Sundial, the follow-up to the rapper's sophomore LP Room 25, clocks in at just over half an hour and features collaborations with Common, Jay Electronica, billy woods, Eryn Allen Kane, Ayoni, $ilkmoney, and Stout. She was originally was planning to release an album called Factory Baby in 2019 before scrapping it and taking an indefinite hiatus from music. Upon detailing the record last month, Noname announced she would be releasing 'balloons' as a single, but changed her mind, saying that she'd "rather share it with the rest of the album."
---
Bonnie 'Prince' Billy, Keeping Secrets Will Destroy You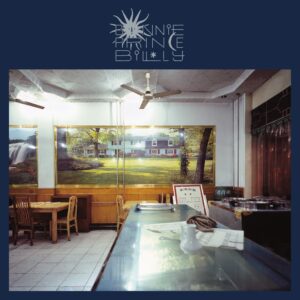 Bonnie 'Prince' Billy has released his first solo album in four years, Keeping Secrets Will Destroy You, via Drag City. It follows his 2019 solo record I Made a Place, as well as the 2021 collaborations Blind Date Party (with Bill Callahan) and Superwolves (with Matt Sweeney). The 12-track LP was recorded with Nick Roeder in Louisville and features vocals by Dane Waters, Sara Louise Callaway on violin, Kendall Carter on keys, Elisabeth Fuchsia on viola and violin, Dave Howard on Mandolin, and Drew Miller on saxophone. The singles 'Crazy Blue Bells' and 'Bananas' arrived ahead of the record's release.
---
The Hives, The Death of Randy Fitzsimmons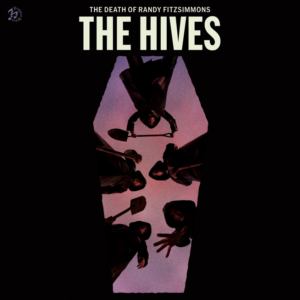 The Hives have put out their first new LP since 2012's Lex Hives. It's titled The Death of Randy Fitzsimmons, and it was previewed with the singles 'Trapdoor Solution', 'The Bomb', 'Bogus Operandi', 'Countdown To Shutdown', and 'Rigor Mortis Radi'. "There's no maturity or anything like that bullshit, because who the fuck wants mature rock'n'roll?" frontman Howlin' Pelle Almqvist said of the new album in a statement. "That's always where people go wrong, I feel. 'It's like rock'n'roll but adult,' nobody wants that! That's literally taking the good shit out of it. Rock'n'roll can't grow up, it is a perpetual teenager and this album feels exactly like that, which it's all down to our excitement – and you can't fake that shit."
---
Laura Groves, Radio Red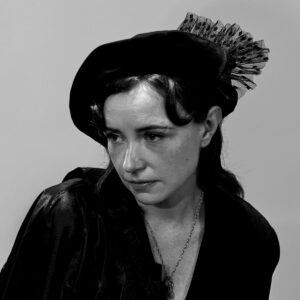 Radio Red, the first full-length LP by the artist formerly known as Blue Roses, is out now Bella Union. Following up 2020's A Private Road EP, Laura Groves wrote, produced, and recorded the album in her home studio, watched over by two radio transmitting towers. "I became very drawn to them and they became like symbols to me; they were always awake, sending their messages, the red lights always came on at night and watched over whatever was going on in my life," Groves explained. Sampha's voice is featured on of the album's tracks, 'Good Intention' and the previously released 'D 4 N'.
---
Public Image Ltd., End of World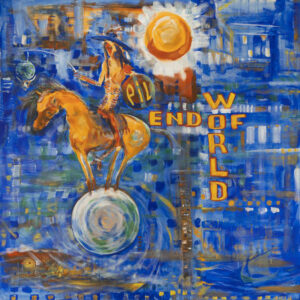 Public Image Ltd. dropped their 11th album, End of World. It spans 14 tracks, including the previously unveiled 'Hawaii', a love letter to John Lydon's wife Nora, who passed away from Alzheimer's on April 5. "It is dedicated to everyone going through tough times on the journey of life, with the person they care for the most," he commented in press materials, adding: "Nora loved the album, she wouldn't have wanted us to postpone it or change any of our plans." End of World started taking shape in 2018 while the band were on their 40th anniversary tour. "There was just this massive explosion of ideas," Lydon remarked.
---
Spencer Zahn, Statues I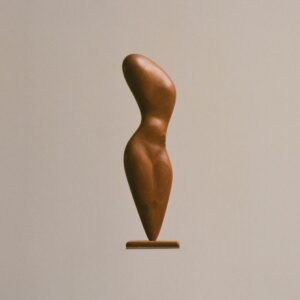 Spencer Zahn issued Statues I, the first chapter of a double LP whose second half will be released release in the fall. Ahead of the release, the Brooklyn multi-instrumentalist unveiled the tracks 'Short Drive Home', 'Two Cranes', and 'Lawn'. He described the album as "the first set of music was songs that felt fully formed as solo piano pieces," adding: "I could live in these compositions as they were. The songs encapsulated a precious six month period of my life upstate. Subdued, minimal, solitary moments."
---
Other albums out today:
Hurry, Don't Look Back; Andrew Hung, Deliverance; Reason, Porches; Cordovas, The Rose of Aces; Trym Søvdsnes, Trym Søvdsnes.