In this segment, we showcase the most notable albums out each week. Here are the albums out on September 15, 2023:
---
Mitski, The Land Is Inhospitable and So Are We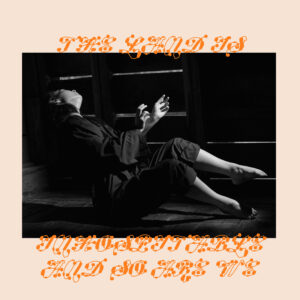 Mitski has released her new album, The Land Is Inhospitable and So Are We, via Dead Oceans. Billed as her "most sonically expansive, epic, and wise album to date," the follow-up to 2022's Laurel Hell was recorded at the Bomb Shelter in East Nashville and Sunset Sound Studios in Los Angeles. It incorporates an orchestra arranged and conducted by Drew Erickson, as well as a full choir of 17 people — 12 in Los Angeles and 5 in Nashville — arranged by Mitski. Working with longtime producer Patrick Hyland, Mitski drew inspiration from everything from Ennio Morricone's bombastic Spaghetti Western scores to Carter Burwell's Fargo soundtrack. The singles 'Bug Like an Angel', 'Star', and 'Heaven' preceded the LP.
---
Vagabon, Sorry I Haven't Called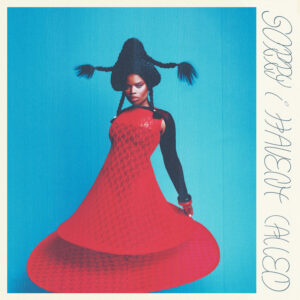 Vagabon, the project of Lætitia Tamko, has followed up her 2019 self-titled album with Sorry I Haven't Called, out now via Nonesuch Records. Tamko co-produced the record with Rostam, and it features the previously unveiled singles 'Carpenter', 'Can I Talk My Shit?', 'Do Your Worst', and 'Lexicon'. "This whole record is how I talk to my friends and how to talk to my lovers," Tamko explained in a statement about the LP, which was madewhile she was grappling with the loss of her best friend in 2021. "I think honesty and conversational songwriting can become poetry. There's beauty in plainly speaking without metaphors and without flowery imagery."
---
Nation of Language, Strange Disciple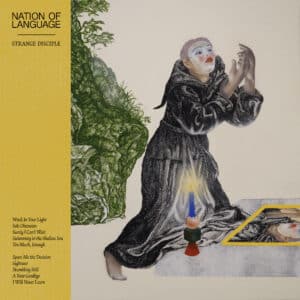 Nation of Language have released their third album, Strange Disciple, via [PIAS]. Following Brooklyn outift's 2021 effort A Way Forward, the LP was recorded with producer Nick Millhiser and includes the previously shared songs 'Sole Obsession', 'Weak in Your Light', 'Stumbling Still', and 'Too Much, Enough'. "The overarching theme of Strange Disciple is infatuation and how one's reality can be warped by it," the members explained in press materials.
---
Explosions in the Sky, End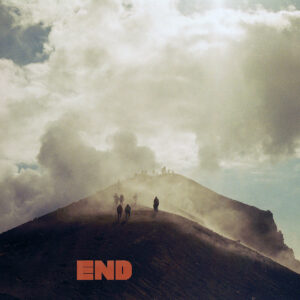 Explosions in the Sky are back with End, their first studio album in seven years. Having been previewed with the songs 'Moving On' and 'Ten Billion People', the follow-up to 2016's The Wilderness has arrived today via Temporary Residence. "Our starting point was the concept of an ending – death, or the end of a friendship or relationship," the band said in a statement. "Every song comes from a story, or an idea one of us has had that we've all expanded on and made its own world. Maybe it's our nature, but we kept feeling that the album title was ultimately open to a lot more interpretation – the end of a thing or a time can mean a stop, but it can also mean a beginning, and what happens after one thing ends might pale in comparison to what it becomes next."
---
Margo Cilker, Valley of Heart's Delight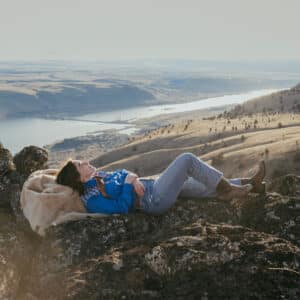 Margo Cilker has issued her sophomore LP, Valley of Heart's Delight. "I wrote these songs surrounded by the wild landscapes of the Northwest, but I was leaning toward the place I'd come from," the Washington singer-songwriter said of the follow-up to 2021's Pohorylle. "I felt cut off from my family and the valley that held them. I spent hours thinking about my sense of belonging. I'd traveled through many places and then, when the travel stopped, I ruminated on where I had ended up. Where were you when the music stopped? I was in Enterprise, OR. And there in Enterprise, my mind drifted back to the Valley of Heart's Delight.
---
Pretenders, Relentless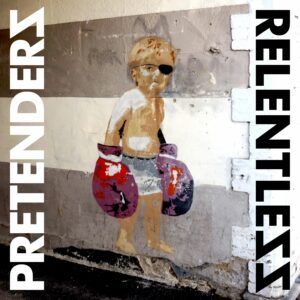 The Pretenders have dropped a new album, Relentless, following up 2020's Hate for Sale. Produced by David Wrench at the Battery Studios in Willesden, North West London, the LP features a collaboration with Radiohead/The Smile's Jonny Greenwood, who orchestrated the strings on closer, 'I Think About You Daily'. "I enjoy seeing the various meanings and origins of a word," Chrissie Hynde said of the album's title in a press release. "And I liked the definition: 'showing no abatement of intensity.' So when it came to an album title, it seemed fitting. You know…to keep doing it. I think anyone in a band is constantly questioning if they should keep going. It starts as a youthful pursuit and eventually, it makes you wonder, why am I doing this? It's the life of the artist. You never retire. You become relentless."
---
Woods, Perennial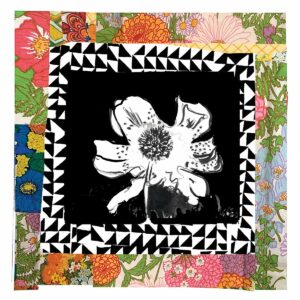 Woods have come out with a new LP, Perennial, via their own label Woodsist. The follow-up to 2020's Strange to Explain started out with a series of guitar, keyboard, and drum loops made by the New York band's Jeremy Earl, who was joined by bandmates Jarvis Taveniere and John Andrews to flesh out into songs at his home in New York. Featuring the advance tracks 'Another Side', 'Weep', 'Between the Past', and  'White Winter Melody', the album was then completed at the Panoramic House studio in Stinson Beach, California.
---
Alan Palomo, World of Hassle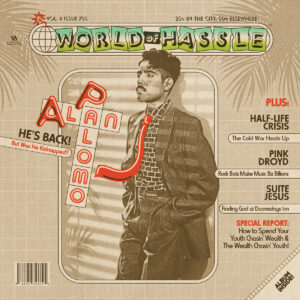 Neon Indian's Alan Palomo has put out his debut solo album under his given name. Out now via Mom+Pop, World of Hassle was previewed by the Mac DeMarco collaboration 'Nudista Mundial '89' and another single, 'Stay-at-Home DJ'. The 13-track LP was originally conceived as a new Neon Indian album before Palomo decided to let go of his political album concept, followed by the Neon Indian name, during quarantine. In a press release, Palomo said it was 'Stay-at-Home DJ', which he wrote with his brother in 2019, that "signaled a change in direction I'd been looking for but had yet to really know what to do with. When things slowed down during the pandemic I dusted it off and from its uncontrollable outgrowth came World of Hassle."
---
Other albums out today:
Diddy, The Love Album: Off the Grid; Baroness, Stone; Nas, Magic 3; Sarah Mary Chadwick, Messages to God; Willie Nelson, Bluegrass; Carlos Niño & Friends, (I'm just) Chillin', on Fire; Worriers, Trust Your Gut; Gum, Saturnia; Madison Beer, Silence Between Songs; Sextile, Push; S. Carey & John Raymond, Shadowland; Thirty Seconds to Mars, It's the End of the World But It's a Beautiful Day; FIZZ, The Secret to Life; The Beaches, Blame My Ex; Public Speaking, An Apple Lodged in My Back; Barenaked Ladies, In Flight; K.Flay, MONO; Brothers Osborne, Brothers Osborne; Haley Blais, Wisecrack; TesseracT, War of Being; Vic Mensa, Victor; Bombino, Sahel; Brian Setzer, The Devil Always Collects; Corey Taylor, CMF2; Vumbi Dekula, Congo Guitar; Josh Semans, To Will a Space Into Being.