In this segment, we showcase the most notable albums out each week. Here are the albums out on October 6, 2023:
---
Drake, For All the Dogs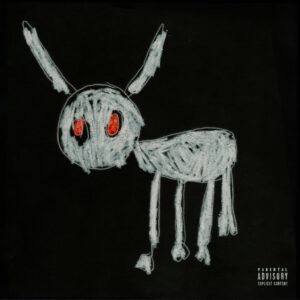 Drake's new album, For All the Dogs, has arrived. Following 2022's Honestly, Nevermind and Her Loss, the record spans 23 tracks and includes guest appearances from SZA (on the pre-release single 'Slime You Out' and the Sexyy Red–assisted 'Rich Baby Daddy'), Bad Bunny, J. Cole, Lil Yachty, Chief Keef, 21 Savage, Teezo Touchdown, Yeat, and PartyNextDoor. Drake executive produced the album alongside Noah "40" Shebib, Oliver El-Khatib, and Noel Cadastre. Earlier this week, Drake released the single '8AM in Charlotte' along with a video starring his song, Adonis Graham, who also drew the album's cover art.
---
Sufjan Stevens, Javelin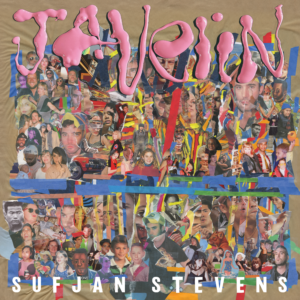 Sufjan Stevens has released his new album Javelin. The follow-up to 2020's The Ascension spans 10 songs, including the previously unveiled singles 'Will Anybody Ever Love Me?', 'So You Are Tired', and 'A Running Start', and is accompanied by a 48-page book of art and essays created by Stevens. It features contributions from adrienne maree brown, Hannah Cohen, Pauline Delassus, Megan Lui, and Nedelle Torrisi, as well as guitar from the National's Bryce Dessner on the song 'Shit Talk'. It ends with a cover of Neil Young's 'There's a World'. Read our review of Javelin.
---
A. Savage, Several Songs About Fire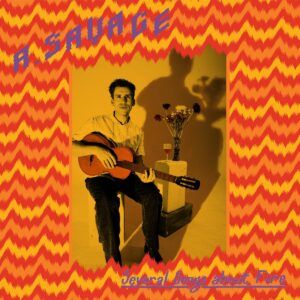 Parquet Courts leader A. Savage has dropped a new LP, Several Songs About Fire, via Rough Trade Records. The follow-up to 2017's Thawing Dawn was recorded in Bristol with producer John Parish and help from friends such as Cate Le Bon and Modern Nature's Jack Cooper. "I imagine myself playing these songs in a small club that is slowly burning," Savage said in a statement. "Fire is something you have to escape from, and in a way this album is about escaping from something. This album is a burning building, and these songs are things I'd leave behind to save myself." The singles 'Thanksgiving Prayer', 'Elvis in the Army', and 'David's Dead' preceded the album.
---
Mary Lattimore, Goodbye, Hotel Arkada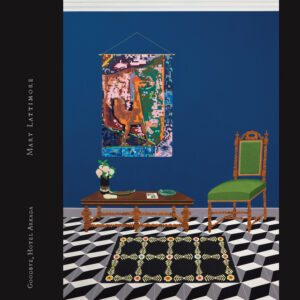 Harpist and composer Mary Lattimore has unveiled a new collection, Goodbye, Hotel Arkada, which takes its name from a hotel on the island of Hvar in Croatia. Out now via Ghostly, the 6-track LP features contributions from Lol Tolhurst of the Cure, Meg Baird, Rachel Goswell of Slowdive, Roy Montgomery, Samara Lubelski, and Walt McClements. Lattimore explained: "When I think of these songs, I think about fading flowers in vases, melted candles, getting older, being on tour and having things change while you're away, not realizing how ephemeral experiences are until they don't happen anymore, fear for a planet we're losing because of greed, an ode to art and music that's really shaped your life that can transport you back in time, longing to maintain sensitivity and to not sink into hollow despondency."
---
Truth Club, Running From the Chase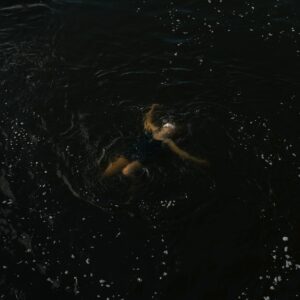 North Carolina's Truth Club have come through with their sophomore full-length, Running From the Chase, out now via Double Double Whammy. Following 2019's Not an Exit , the record was previewed by the singles 'Blue Eternal', 'Exit Cycle' (featuring Indigo de Souza), 'Uh Oh', and 'Siphon'. "I struggle with bipolar disorder, and when I started writing these songs I was really struggling with it, so much so that I didn't come close to finishing any of the songs at the time," singer/guitarist Travis Harrington explained in press materials. "When I began to regain some footing it was an interesting emotional exercise to go back and try to finish those thoughts while in a more grounded and clear mindframe. Trying to extract the ugly hopelessness and put it in this jar I can observe from time to time as a point of reference for what that looks like in my brain."
---
Glasser, Crux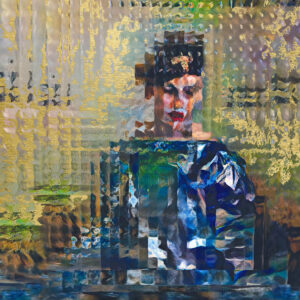 Glasser is back with Crux, her first new album in a decade. Out now via One Little Independent, the record follows 2013's Interiors and features the advance tracks 'Vine', 'Drift', 'All Lovers', and 'Easy'. "I wanted to create something where all the parts sound like they're very separated," Cameron Mesirow explained in a statement. "I was thinking like jazz, actually. It was about getting back to writing music after feeling a bit disconnected from the machinery around making music your profession."
---
Pangaea, Changing Channels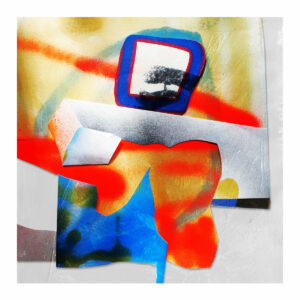 Pangaea has issued Changing Channels, his latest release for Hessle Audio, the label he co-runs with Ben UFO and Pearson Sound. It marks the UK producer's first album in seven years, following 2016's In Drum Play. "The LP to me feels like it's distilled all the different elements of my music over the past 15 years," Pangaea said in a statement. "And is probably my most complete record to date."
---
Hannah Diamond, Perfect Picture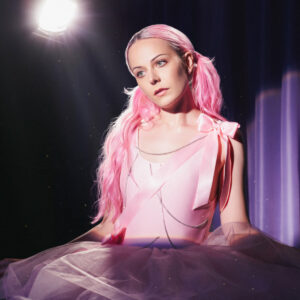 Hannah Diamond has dropped her new album, Perfect Picture, via PC Music. The follow-up to 2019's Reflections was promoted with the singles 'Staring at the Ceiling', 'Affirmations', 'Poster Girl', and the title track. "This album is more focused on who I am on the inside, a multi-layered self-portrait," Diamond said in a press statement. "I'm the girl you already know but grown up. I'm more self-assured and exploring my dreams."
---
Short Fictions, Oblivion Will Own Me and Death Alone Will Love Me (Void Filler)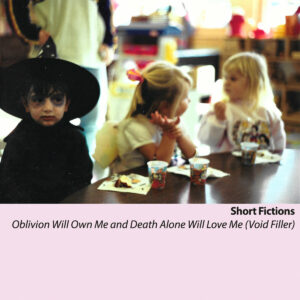 Pittsburgh emo band Short Fictions have put out their third album, Oblivion Will Own Me and Death Alone Will Love Me (Void Filler), via Lauren Records. "I wrote this one in kind of a time of panic," vocalist/guitarist Sam Treber said of the LP, which follows last year's Every Moment of Every Day and features the singles 'Wasting' and 'Reno Nevada, January 2020'. "Whereas the last one was a fun one, this one's a little bit more chaotic and spastic again."
---
Citizen, Calling the Dogs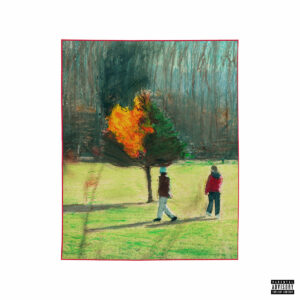 Citizen have followed up 2021's Life In Your Glass World with a new LP, Calling the Dogs. Produced by Rob Schnapf, the album was previewed by the singles 'If You're Lonely', 'When I Let You Down', 'Hyper Trophy', 'Can't Take It Slow'. "The way I feel about the name Calling the Dogs is like a rallying cry for Citizen fans," frontman Mat Kerekes told New Noise Magazine. "You know, like I'm calling the dogs. It's time to go crazy. I think people like unity."
---
Other albums out today:
Jolie Holland, Haunted Mountain; Open City, Hands in the Honey Jar; Dogstar, Somewhere Between the Palm Trees and Power Lines; Mutual Benefit, Growing at the Edges; Mil-Spec, Marathon; Sam Gendel & Marcella Cytrynowicz, AUDIOBOOK; Butcher Brown, Solar Music; Svalbard, The Weight of the Mask; Nídia, 95 MINDJERES; HUNNY, new planet heaven; Axis: Sova, Blinded By Oblivion; CARRTOONS, Saturday Night; Mansions, Tuff Luff; Youmna Saba, Wishah.