Francis of Delirium – the project led by Luxembourg-based singer-songwriter Jana Bahrich – have announced their debut album, Lighthouse. Featuring the previously released tracks 'Real Love' and 'First Touch', the LP is set to arrive on March 22 via Dalliance Recordings. Check out the new single 'Blue Tuesday' and find the album artwork and tracklist below.
"For this album, hope is the prevailing feeling I'm left with after making it and listening to it," Bahrich explained in a press release. "The idea is that there is this light guiding you out into a space where you can be more open and accepting of love and joy. Even as you gain or lose love, it never really goes away; it just transforms itself, moving into other relationships with you."
"'Blue Tuesday' was a chance to go back a little bit to our original sound, heavy guitars, uptempo, in your face music," she added. "We are a band that really loves to play live, sweaty, messy and physical music, so it felt important to have this song be part of the album."
Revisit our Artist Spotlight interview with Francis of Delirium.
Lighthouse Cover Artwork: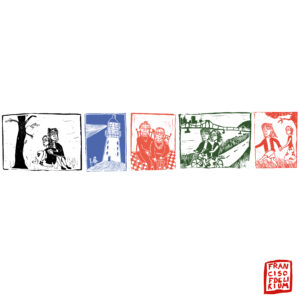 Lighthouse Tracklist:
1. Ballet Dancers (Never Love Again)
2. Real Love
3. First Touch
4. Want You
5. Blue Tuesday
6. Cliffs
7. Starts to End
8. Alone Tonight
9. Something's Changed
10. Who You Are
11. Give it Back to Me