Demna Gvasalia is the creative director of Balenciaga and has created something interesting for the Fall Collection. Instead of individualising certain groups of men he embraces all in this unique collection.
"From the CEOs who might be driven into underground company parking garages by limo, to midlife motorcyclists (the biker boots), to the rising ranks of employees who've never had to wear a suit or a formal pair of shoes to work." – Sarah Mower
Full length coat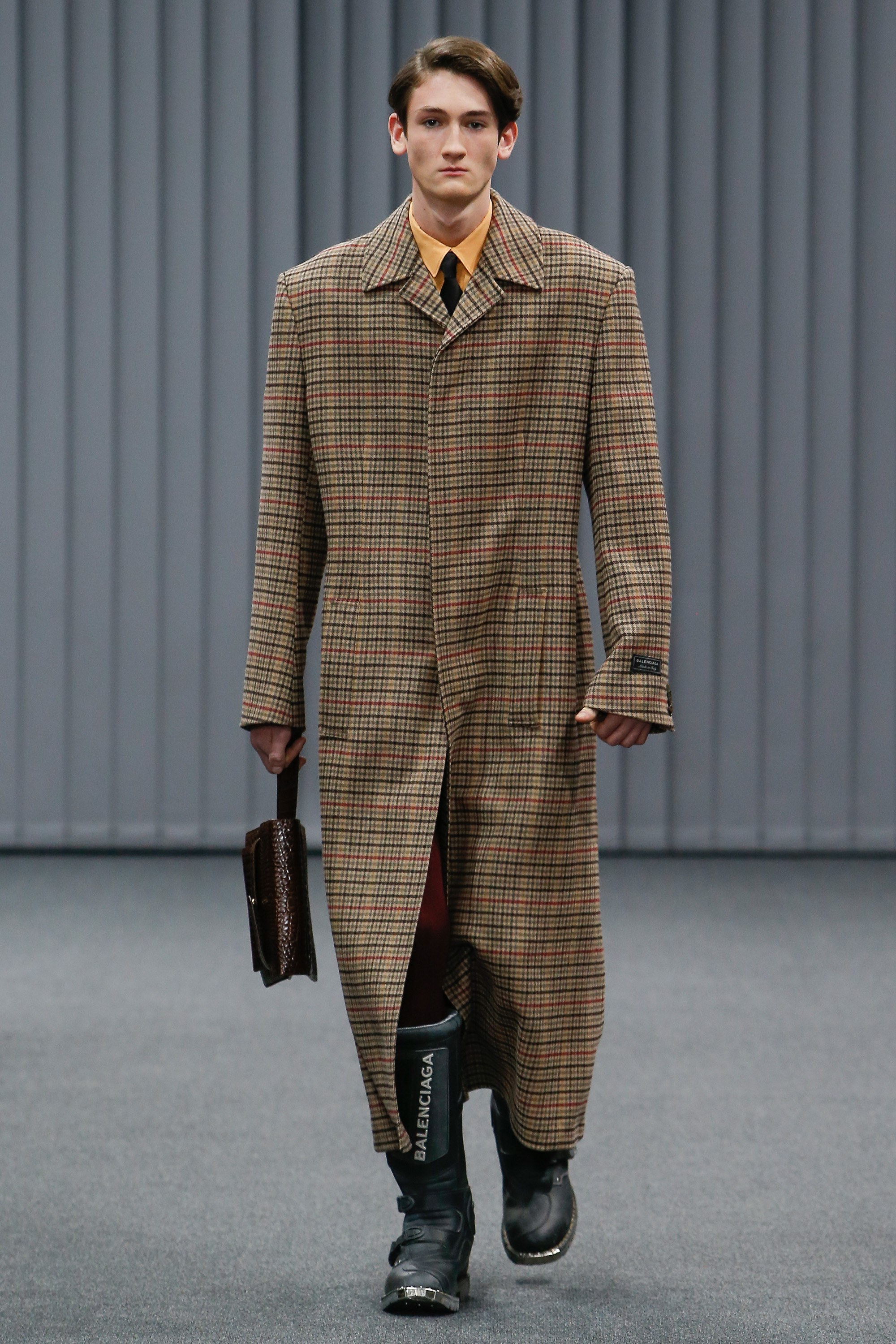 This may be your almost typical work coat. Full length coat with a collar, only difference is that it is patterned. Typically this kind of coat would be a neutral tone, black or grey. This creates a more interesting as well as a unique look when you head off to work.
Peacoat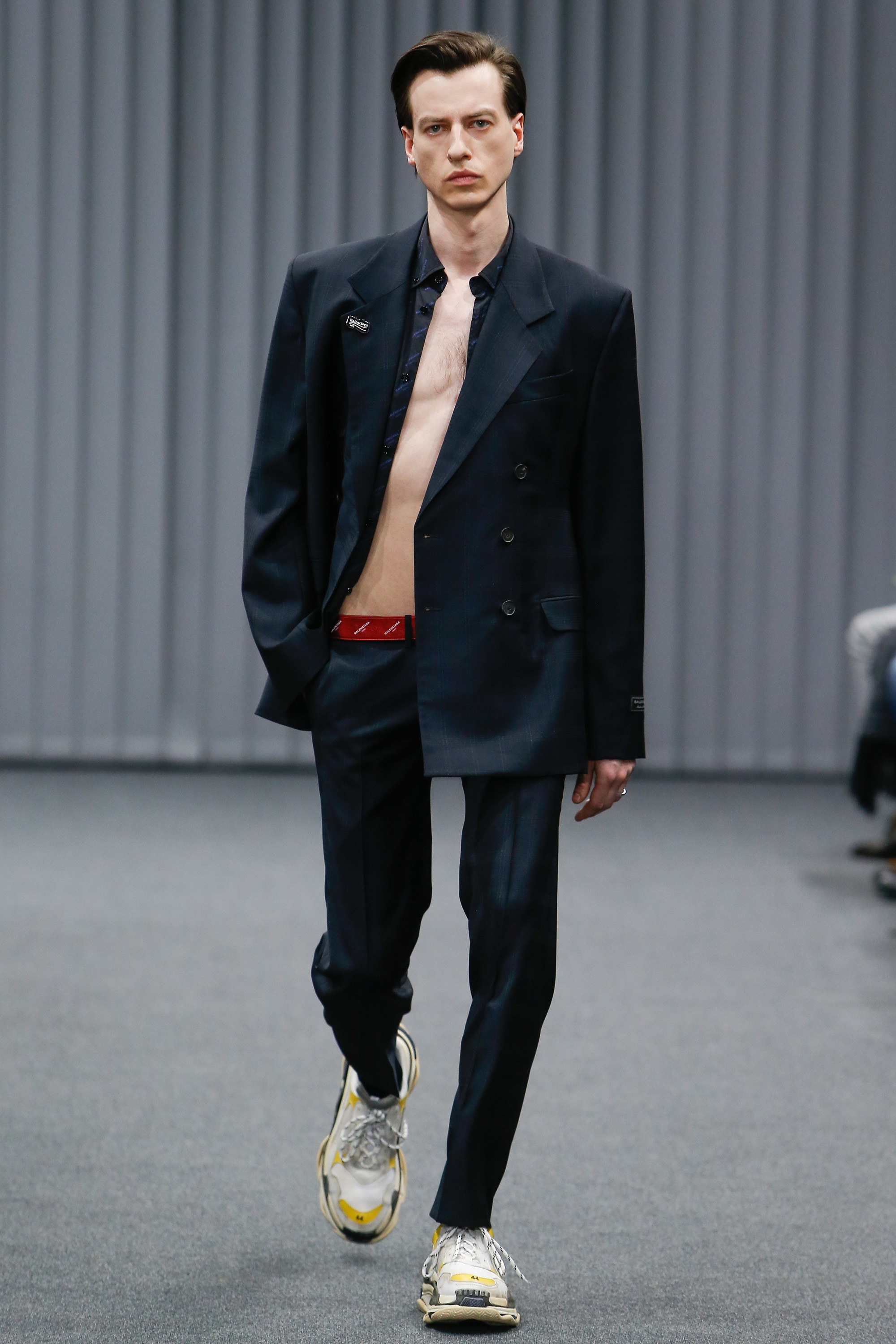 Typically this is also a common work wear coat. From this how this model is styled you can see it can be worn for casual wear too as shown from the trainers and the style of the top.
Blazer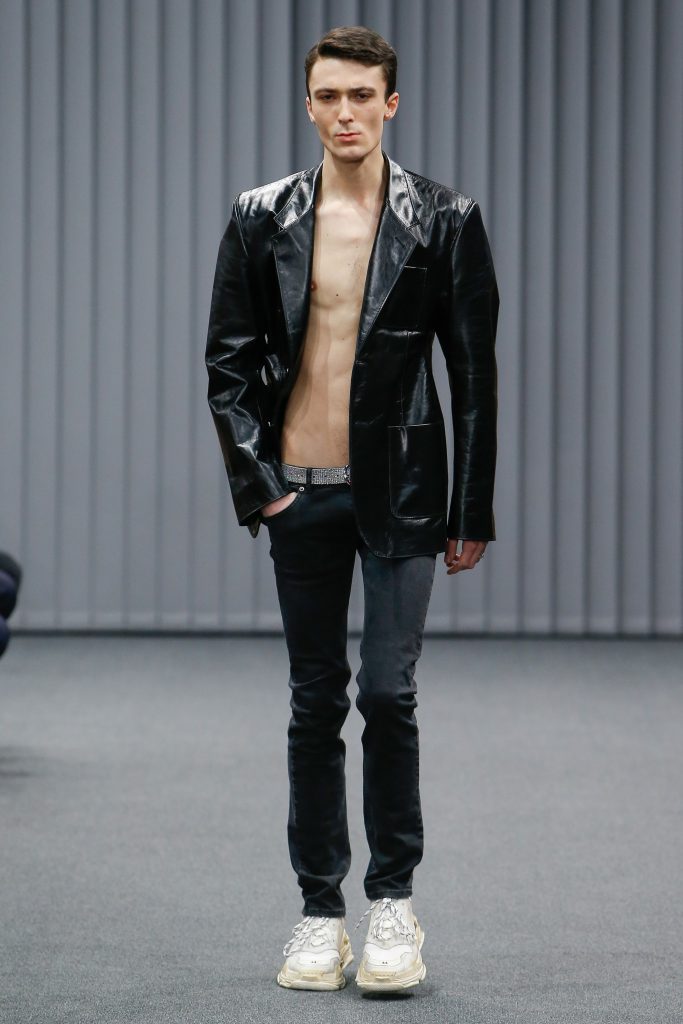 The blazer has taken a different look to it. This blazer almost looks like it was mixed with a a biker jacket because of how the look is styled but also because the blazer s made out of leather. It creates a more edgy look with what is considered a smart piece of clothing.
Bomber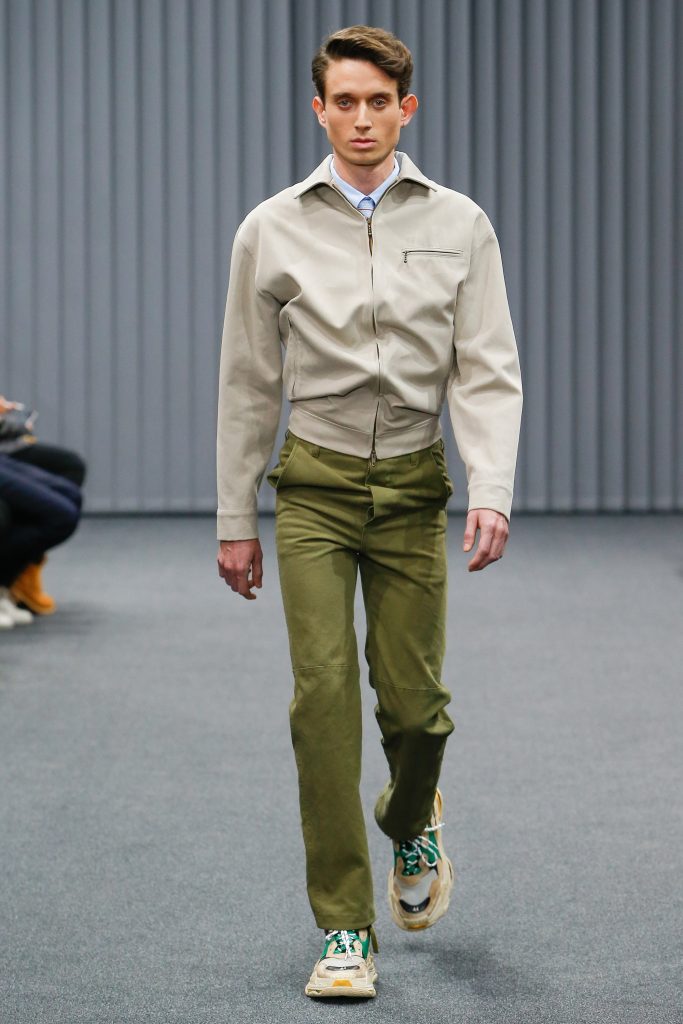 This is a more clean cut version of a bomber jacket. It is very simple and you can easily wear this jacket to work. It looks like it can easily keep you warm on a cold day but it doesn't look thick enough to be worn during winter season.
Puffer Jacket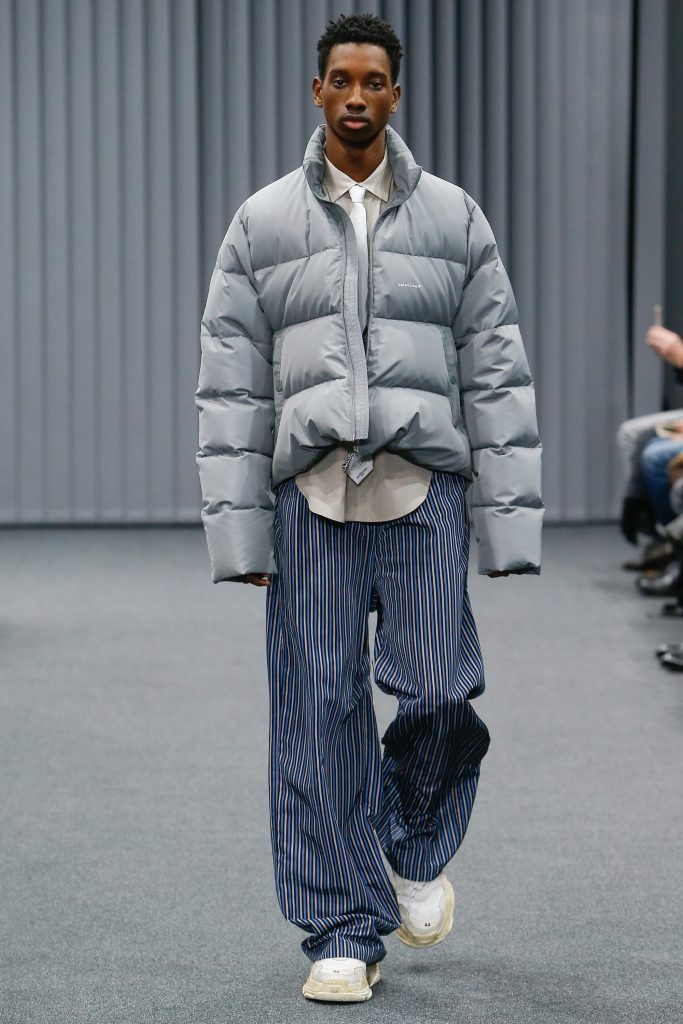 This is the most casual coats out of the others mentioned. From how the model is styled you can easily tell that this is designed for different wears. He wears the puffer jacket with a formal shirt with a tie and then the bottoms are trousers, which can be mistaken for as pyjama bottoms.
If you would like to find out more about the Balenciaga collection then click here.