Spectacular presentation captures the essence of Georgia O'Keeffe, her vulnerability and her strength.
Edeline Lee's presentation was showcased at the BFC Showspace which was transformed in an inspiration of the contrast of Georgia O'Keeffe's home and her surroundings. This was joined with live music from the musician Junk Male. How the model poses and the strong silhouettes created by the garments really catches the notion behind the collection.
Edeline Lee mainly uses the technique of creating knots and twisting ties for this season. She also creates interesting playful floral shapes on pieces of garments using the inspiration she had for O'Keeffe's iconic flower paintings. Keeping it feminine she uses delicate techniques such as smocking and embroidery, this gives the looks of delicacy and vulnerability. Her colour palette for this collection are Blush, Adobe, Cerulean Blue, Nude, Ivory and Black. Some which are reminiscent from her trip in New Mexico.
The models gracefully enter the space and creates different poses for different areas on the space. Just little poses like how their hands and arms are, adds to the notion of strength as well as how they actually pose.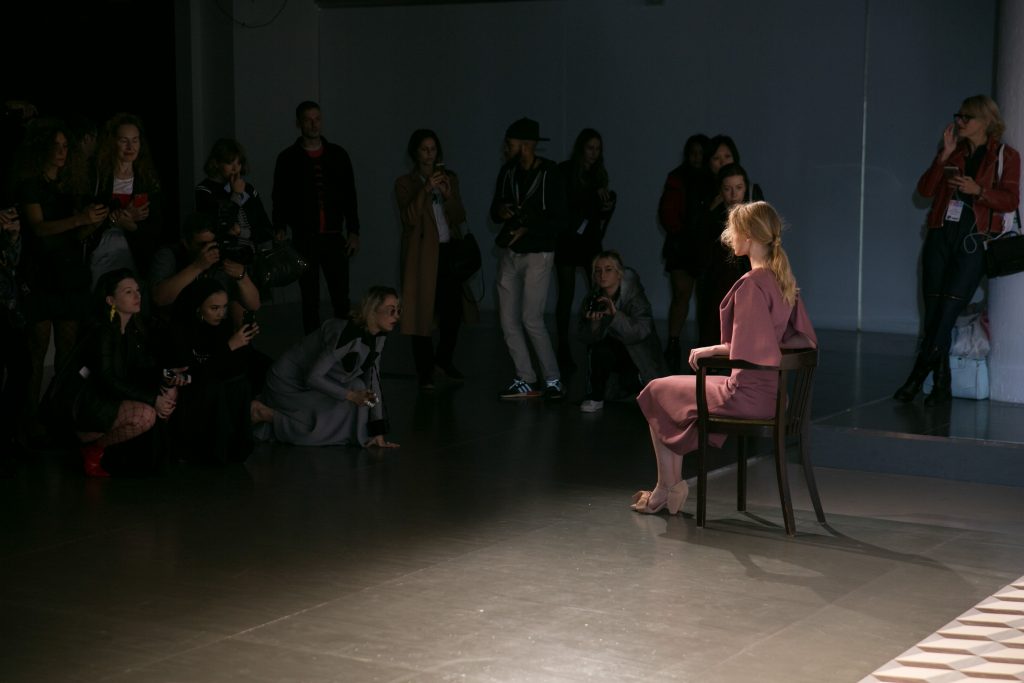 Here is the Look Book from Edeline Lee.