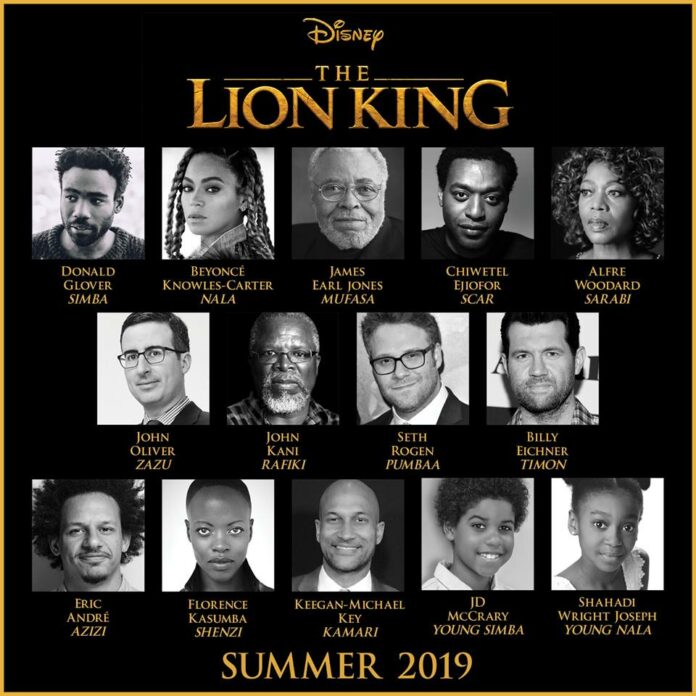 Beyonce has officially announced that she will be joining the cast for the upcoming remake of The Lion King.
Donald Glover also known by his stage name Childish Gambino will be voicing the character of Simba, whilst Beyonce will be voicing the character of Nala.
Some of the other cast members are James Earl Jones who will voice Mufasa, Chiwetel Ejiofor who will voice Scar.
Current Cast: Donald Glover (Simba), Beyonce (Nala), James Earl Jones (Mufasa), Chiwetel Ejiofor (Scar), Alfre Woodard (Sarabi), John Oliver (Zazu), John Kani (Rafiki), Seth Rogen (Pumbaa), Billy Eichner (Timon), Eric Andre (Azizi), Florence Kasumba (Shenzi), Keegan-Michael Key (Kamara), JD McCrary (Young Simba) and Shahadi Wright Joseph (Young Nala)
The film has been scheduled to be released in the July of 2019 and will be directed by Jon Favreau who has also directed such films as 'Jungle Book', 'Chef' and 'Iron Man'.