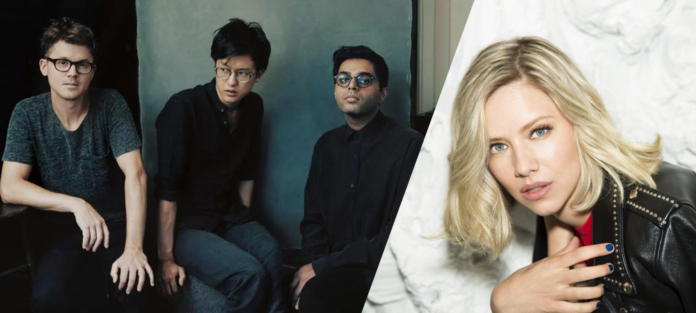 With 2017 wrapping up we have selected five great interviews we did in 2017
Jonas Mekas
In April, we were lucky to interview the avant-garde filmmaker and poet Jonas Mekas, who is labelled by many critics and filmmakers as the Godfather of avant-garde cinema. Here is our interview with Mekas.
Dagny
Dagny shifted from modelling to music and now has built up quite the fan base with over one million listeners on Spotify. In June she released her single 'Wearing Nothing' and we were given the opportunity for an interview. Here is our interview with Dagny.
Son Lux
With over 50 million plays on their single 'Easy', there is no doubt Son Lux have emerged and created quite the listener base with their strong, raw and exciting sound. In May the trio joined us to talk about their EP 'Remedy' and culture. Here is our interview with Son Lux.
Gosia
Another splendid interview we conducted in May was with the sculptor and artist Gosia who's work really speaks for her ability and talent. In the interview, we discussed sculpting and art. Here is our interview with Gosia.
Longshaw Ward
Our fifth and final interview you must read is with Longshaw Ward. A fashion label run by husband and wife Kirsty Ward and David Longshaw. In this interview, we talked about their label Longshaw Ward, fashion and culture. You can read the interview here.