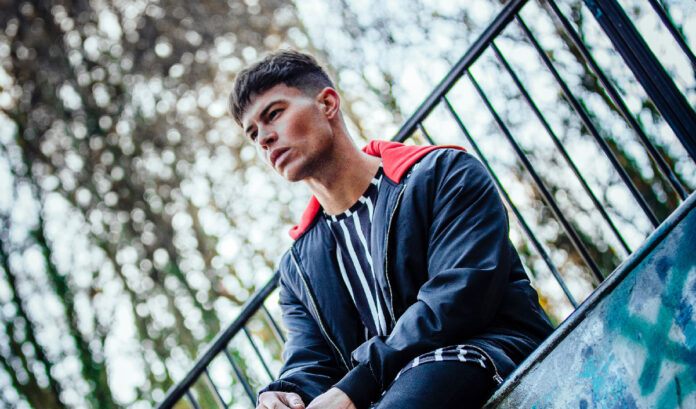 Joining us for an interview is Joel Corry, a DJ and music producer, who recently released his single 'Fallen' featuring Hayley May.
Hi, how are you?
I'm really good thanks! It's been a great year, and I'm going to finish it strong!
So, how did you get into music?
I got my first pair of decks for Christmas when I was 13. They were Numark Belt-Drives, and I had a little 2-channel mix to go with it. The mixer only had volume faders and a crossfader, proper old school! I used to save up my school dinner money to buy a couple of records every week. I'm glad I learnt how to mix on vinyl and grew up during that era, it was much harder back then, but much more fun! When I started DJing, the UK Garage scene was at its peak and grime had started to come through. Garage, Grime and Drum & Bass were my early influences. I was really into the music and practiced in my bedroom every day.  My brother was actually an MC and I used to record our sets, I would love to find one of our old tapes now haha! My idol was DJ EZ, I would always record his shows on KISS FM and try and to re-create his mixes.
What was the process of finding a vocalist for 'Fallen'?
The vocalist on Fallen is Hayley May, who is also featured on my recent release 'Good As Gold'. Hayley wrote the track, so it was only natural for her to feature on the record. She sounds amazing!
How did 'Fallen' come about?
Fallen came from a writing session with Hayley May at the start of the year. I have worked with Hayley on several projects now, she's a star. I knew there was huge potential in track, the topline felt really strong. Sometimes you can complete a record within a few weeks, but other times a record can take months and months to finish. That was the case with Fallen.
What were the challenges of making 'Fallen'?
I wanted to put out a record with a hook that was catchy enough to crossover on radio, but with a drop that would work great in a club. It was a challenge to find the right balance, and get the arrangement sounding tight. I originally had the track mastered with a different arrangement, but ultimately, after changing my mind a few times, I think I nailed it. I am very happy with the final version.
As the year is wrapping up. What do you have planned music-wise for 2019?
I have music ready for next year. Sitting on tracks is frustrating, but timing is key. I have an exciting plan in place, and I really believe if I keep working this hard, 2019 could be my year.
Our final question, what is your definition of culture?
For me, culture is a reflection of what is current and trending, especially with the youth. It is also the identity of a place formed from its history. As a touring DJ, I have been lucky enough to experience culture in different cities and countries around the world. Barcelona stands out to me as a place I have visited recently that had a real feeling of culture.