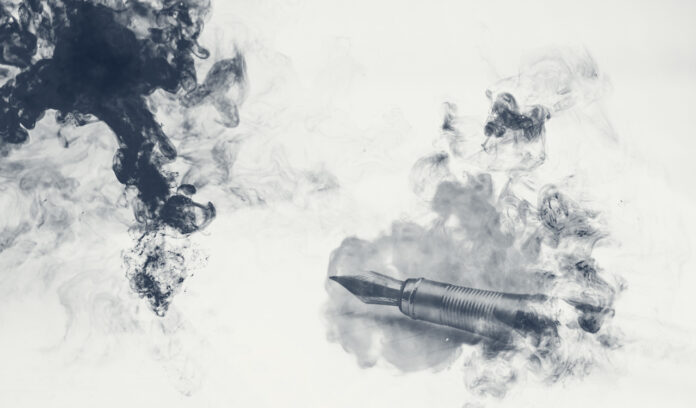 Today marks a special day, World Poetry Day. To celebrate this special event, we have selected seven important poems that are very much relevant today.
---
To a Stranger
Passing stranger! you do not know how longingly I look upon you,
You must be he I was seeking, or she I was seeking, (it comes to me as of a dream,)
I have somewhere surely lived a life of joy with you,
All is recall'd as we flit by each other, fluid, affectionate, chaste, matured,
You grew up with me, were a boy with me or a girl with me,
I ate with you and slept with you, your body has become not yours only nor left my body mine only,
You give me the pleasure of your eyes, face, flesh, as we pass, you take of my beard, breast, hands, in return,
I am not to speak to you, I am to think of you when I sit alone or wake at night alone,
I am to wait, I do not doubt I am to meet you again,
I am to see to it that I do not lose you.
Walt Whitman
---
Blackberry-Picking
Late August, given heavy rain and sun
For a full week, the blackberries would ripen.
At first, just one, a glossy purple clot
Among others, red, green, hard as a knot.
You ate that first one and its flesh was sweet
Like thickened wine: summer's blood was in it
Leaving stains upon the tongue and lust for
Picking. Then red ones inked up and that hunger
Sent us out with milk cans, pea tins, jam-pots
Where briars scratched and wet grass bleached our boots.
Round hayfields, cornfields and potato-drills
We trekked and picked until the cans were full,
Until the tinkling bottom had been covered
With green ones, and on top big dark blobs burned
Like a plate of eyes. Our hands were peppered
With thorn pricks, our palms sticky as Bluebeard's.
We hoarded the fresh berries in the byre.
But when the bath was filled we found a fur,
A rat-grey fungus, glutting on our cache.
The juice was stinking too. Once off the bush
The fruit fermented, the sweet flesh would turn sour.
I always felt like crying. It wasn't fair
That all the lovely canfuls smelt of rot.
Each year I hoped they'd keep, knew they would not.
Seamus Heaney
---
Death
NOR dread nor hope attend
A dying animal;
A man awaits his end
Dreading and hoping all;
Many times he died,
Many times rose again.
A great man in his pride
Confronting murderous men
Casts derision upon
Supersession of breath;
He knows death to the bone —
Man has created death.
William Butler Yeats
---
I heard a Fly buzz
I heard a Fly buzz – when I died –
The Stillness in the Room
Was like the Stillness in the Air –
Between the Heaves of Storm –
The Eyes around – had wrung them dry –
And Breaths were gathering firm
For that last Onset – when the King
Be witnessed – in the Room –
I willed my Keepsakes – Signed away
What portions of me be
Assignable – and then it was
There interposed a Fly –
With Blue – uncertain stumbling Buzz –
Between the light – and me –
And then the Windows failed – and then
I could not see to see –
Emily Dickinson
---
the house
They are building a house
half a block down
and I sit up here
with the shades down
listening to the sounds,
the hammers pounding in nails,
thack thack thack thack,
and then I hear birds,
and thack thack thack,
and I go to bed,
I pull the covers to my throat;
they have been building this house
for a month, and soon it will have
its people…sleeping, eating,
loving, moving around,
but somehow
now
it is not right,
there seems a madness,
men walk on top with nails
in their mouths
and I read about Castro and Cuba,
and at night I walk by
and the ribs of the house show
and inside I can see cats walking
the way cats walk,
and then a boy rides by on a bicycle
and still the house is not done
and in the morning the men
will be back
walking around on the house
with their hammers,
and it seems people should not build houses
anymore,
it seems people should not get married
anymore,
it seems people should stop working
and sit in small rooms
on 2nd floors
under electric lights without shades;
it seems there is a lot to forget
and a lot not to do,
and in drugstores, markets, bars,
the people are tired, they do not want
to move, and I stand there at night
and look through this house and the
house does not want to be built;
through its sides I can see the purple hills
and the first lights of evening,
and it is cold
and I button my coat
and I stand there looking through the house
and the cats stop and look at me
until I am embarrased
and move North up the sidewalk
where I will buy
cigarettes and beer
and return to my room.
Charles Bukowski
---
Lady Lazarus
I have done it again.
One year in every ten
I manage it——
A sort of walking miracle, my skin
Bright as a Nazi lampshade,
My right foot
A paperweight,
My face a featureless, fine
Jew linen.
Peel off the napkin
O my enemy.
Do I terrify?——
The nose, the eye pits, the full set of teeth?
The sour breath
Will vanish in a day.
Soon, soon the flesh
The grave cave ate will be
At home on me
And I a smiling woman.
I am only thirty.
And like the cat I have nine times to die.
This is Number Three.
What a trash
To annihilate each decade.
What a million filaments.
The peanut-crunching crowd
Shoves in to see
Them unwrap me hand and foot——
The big strip tease.
Gentlemen, ladies
These are my hands
My knees.
I may be skin and bone,
Nevertheless, I am the same, identical woman.
The first time it happened I was ten.
It was an accident.
The second time I meant
To last it out and not come back at all.
I rocked shut
As a seashell.
They had to call and call
And pick the worms off me like sticky pearls.
Dying
Is an art, like everything else.
I do it exceptionally well.
I do it so it feels like hell.
I do it so it feels real.
I guess you could say I've a call.
It's easy enough to do it in a cell.
It's easy enough to do it and stay put.
It's the theatrical
Comeback in broad day
To the same place, the same face, the same brute
Amused shout:
'A miracle!'
That knocks me out.
There is a charge
For the eyeing of my scars, there is a charge
For the hearing of my heart——
It really goes.
And there is a charge, a very large charge
For a word or a touch
Or a bit of blood
Or a piece of my hair or my clothes.
So, so, Herr Doktor.
So, Herr Enemy.
I am your opus,
I am your valuable,
The pure gold baby
That melts to a shriek.
I turn and burn.
Do not think I underestimate your great concern.
Ash, ash—
You poke and stir.
Flesh, bone, there is nothing there——
A cake of soap,
A wedding ring,
A gold filling.
Herr God, Herr Lucifer
Beware
Beware.
Out of the ash
I rise with my red hair
And I eat men like air.
Sylvia Plath
---
Still I Rise
You may write me down in history
With your bitter, twisted lies,
You may trod me in the very dirt
But still, like dust, I'll rise.
Does my sassiness upset you?
Why are you beset with gloom?
'Cause I walk like I've got oil wells
Pumping in my living room.
Just like moons and like suns,
With the certainty of tides,
Just like hopes springing high,
Still I'll rise.
Did you want to see me broken?
Bowed head and lowered eyes?
Shoulders falling down like teardrops,
Weakened by my soulful cries?
Does my haughtiness offend you?
Don't you take it awful hard
'Cause I laugh like I've got gold mines
Diggin' in my own backyard.
You may shoot me with your words,
You may cut me with your eyes,
You may kill me with your hatefulness,
But still, like air, I'll rise.
Does my sexiness upset you?
Does it come as a surprise
That I dance like I've got diamonds
At the meeting of my thighs?
Out of the huts of history's shame
I rise
Up from a past that's rooted in pain
I rise
I'm a black ocean, leaping and wide,
Welling and swelling I bear in the tide.
Leaving behind nights of terror and fear
I rise
Into a daybreak that's wondrously clear
I rise
Bringing the gifts that my ancestors gave,
I am the dream and the hope of the slave.
I rise
I rise
I rise.
Maya Angelou