In this weekly segment, we review the most notable albums out each Friday and pick our album of the week. Here are this week's releases:
Sleater-Kinney, The Center Won't Hold
There certainly were many long-time Sleater-Kinney fans who weren't so happy about St. Vincent, aka Annie Clark, producing their latest album. I'm not one of them. The best punk band of the past couple of decades teaming up with one of the most creative contemporary pop producers? Not only did that sound appealing, but it was also necessary; while the group's 2015 comeback, No Cities to Love, was at once catchy and furious, it felt slightly out of place in the musical climate of the time. Annie Clark could give the band the pop edge they needed; and when the album opens with the damn-near perfect title track, any doubts that it might not go so well immediately go away. It's surprisingly experimental with its industrial vibe, while the lyrics are deeply evocative: "I need something pretty/ To help me ease my pain/ I need something ugly/ To put me in my place," Carrie Brownstein bellows. Follow-up 'Hurry on Home' is more straightforward and formulaic, but it's infectious, proving that Sleater-Kinney can handle simplicity just as well as they pull off complexity. The issue with the album is that as it progresses, its ideas become weaker and more mediocre, aside from a few sticky choruses and Brownstein's strong-as-ever delivery. 'Restless' is an amiable attempt at folk-rock, while 'RUINS' reaches the same wildly atmospheric highs as the opening track did. While underwhelming, 'Broken', a #MeToo ballad about Christine Blasey Ford's testimony against Brett Kavanaugh, features a stunning vocal performance from Brownstein. With The Center Won't Hold, Sleater-Kinney prove that they have a great pop album in them; but there are enough only-just-above-average moments to say that this isn't the one.
Rating: 7/10
Highlights: 'The Center Won't Hold', 'Hurry on Home', 'RUINS', 'The Dog/The Body'
King Gizzard & The Lizard Wizard, Infest the Rats' Nest
"There is no planet B," King Gizzard proclaim on the opening track of their new album and their second release this year, Infest the Rats' Nest. Following up the environmentally-conscious Fishing for Fishies, which dealt with issues of ecological destruction and – fittingly – overfishing, Infest the Rats' Nest sees the prolific psych rock group riding along similar themes; it imagines a near future where a group of rebels attempts to settle on Venus after being forced to leave Earth. It's a weighty concept, but it isn't given the chance to fully develop in the album's short 35-minute runtime (especially compared to 2017's ambitious and equally dark Murder of the Universe). Instead, what wins you over is the bands' enjoyable foray into thrash metal, a genre with which they have experimented in the past but have now fully delved in for this album, infusing it with their recognizable brand of psych rock. While not exactly original, it's fully engaging and oftentimes impressive musically; while thematically it finds them at their most directly political and focused. There's a sense of true urgency and rebellion that makes the familiar rapid-fire drums and solos feel all the more pertinent.
Rating: 7/10
Highlights: 'Planet B', 'Superbug', 'Hell'
Frank Turner, No Man's Land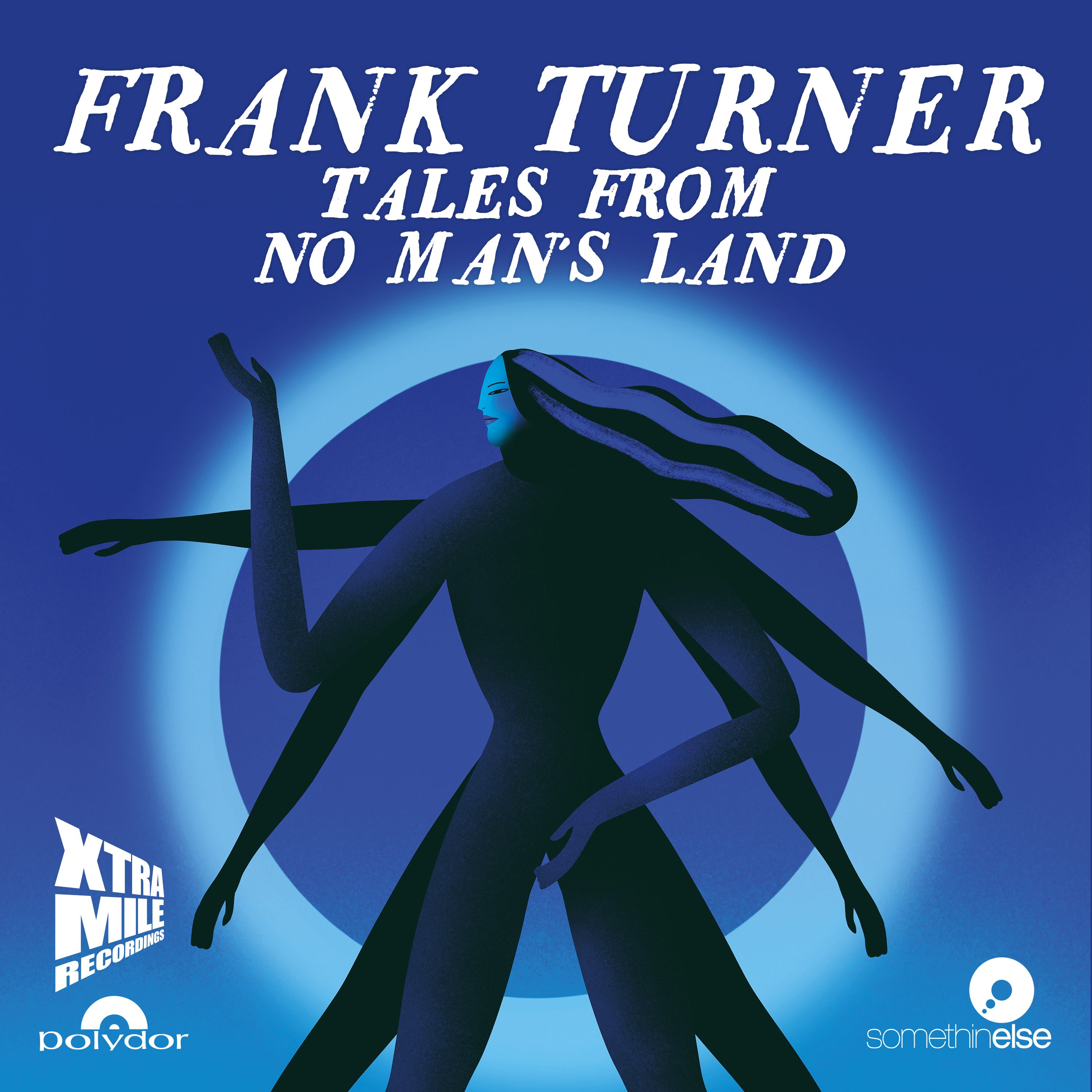 As questionable as an album about women in history written by a white male singer-songwriter sounds in 2019, it's not inherently a bad idea if handled with the right amount of empathy and self-awareness. While Frank Turner's latest album is certainly empathetic, it lacks that other necessary quality. As Franker Turner rightly wrote while defending No Man's Land, his job as a singer-songwriter is to tell interesting stories. But the problem with a lot of these tracks is that Turner ends up not just shining a light on these women and giving them a voice, but also becoming their voice and thus stripping them of their own. This could explain why tracks where he sings from a third-person point of view ('Jinny Bingham's Ghost', 'Sister Rosetta', 'The Death of Dora Hand') generally go over better than those where sings a from the first-person point of view, like 'Perfect Wife': "I haven't been a perfect wife/ I'm a lonely heart/ Looking for the real romance of my life". 'I Believed You, William Blake' might be the one exception, as Turner sings from the perspective of Blake's wife: "He passes time with the divine/ But not so much with me", while 'The Death of Dora Hand' becomes exactly the type of romanticized male fantasy that should have been avoided. But soon it becomes evident that whether a track works or not depends on the instrumental backing and Turner's delivery: while certainly not original, 'Sister Rosetta' has a hooky kind of 90s pop rock vibe, while his voice on tracks like 'Dora Hand' is compellingly Conor Oberst-esque. As a musical experiment, it's not exactly a successful one, but mostly tolerable. At the very least, it'll make you want to Google the women he sings about.
Rating: 5/10
Highlights: 'Jinny Bingham's Ghost', 'Sister Rosetta', 'I Believed You, William Blake'
Album of the Week: Blanck Mass, Animated Violence Mild
"In this post-industrial, post-enlightenment religion of ourselves, we have manifested a serpent of consumerism which now coils back upon us," Benjamin John Power writes about the inspiration behind his latest album. "We poison ourselves to the edges of an endless sleep." Power's fourth full-length solo record under the alias Blanck Mass is his most consistent, captivating, and blood-suckingly propulsive one. Steeped in grief – both personal and universal – and fuelled by righteous anger, Animated Violence Mild is a surprisingly accessible experimental electronic album that grabs you with the abrasive, black mental-infused 'Death Drop' and never really lets you go. While perhaps not as dark as his previous effort World Eater, it's more coherent and engaging, perfectly mixing a sense of ecstasy with one of apocalyptic doom by fusing elements of extreme metal and electronic music, without ever losing its stylistic focus or rhythm. You could play these songs at the dance floor – the highs on 'Love Parasite' and 'House vs. House' are damn near transcendental – and while it would certainly fit, it wouldn't be long until the deep layers of existential anguish and sheer hatred of the human race that Power has so subtly painted start to sink in.
Rating: 8/10
Highlights: 'Death Drop', 'House vs. House', 'Love Parasite'