In this weekly segment, we review the most notable albums out each Friday and pick our album of the week. Here are this week's releases:
Liam Gallagher, Why Me? Why Not.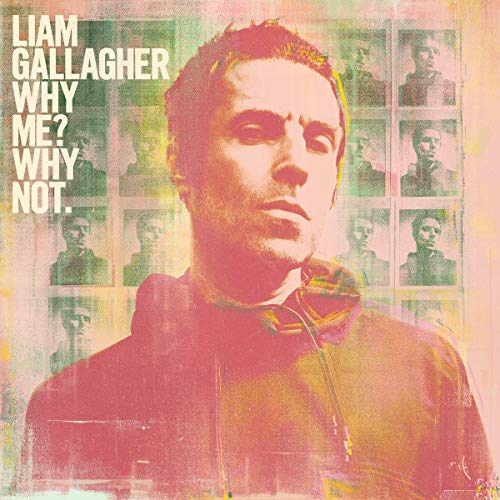 An album with a title as bold as Why Me? Why Not., coming from someone with Liam Gallagher's reputation, certainly sounds promising. The ex-Oasis frontman's previous album and solo debut felt listlessly bland, unable to match his controversial persona with an equally impressive musical project. But alas: Why Me? Why Not. is simply an improved version of As You Were, attempting to polish the songwriting and production rather than take any risks by being self-reflective and introspective in any sort of uncompromising way. In fact, the best moments of the album are those where Gallagher, rather than taking a hard look at his life, instead shows a kind of soft sentimentality and nostalgia. On the standout ballad 'Once', he sings: "It was easier to have fun back when we had nothing/ Nothing much to manage/ Back when we were damaged". While Gallagher singing about his fiancee following him around all day "like a halo 'round the sun" might leave a bad taste in your mouth, 'Now That I've Found You', a song dedicated to his daughter, is a wonderfully cheerful tune, and one of his best. Why Me? Why Not. is a straightforward rock record, with clear nods to artists like John Lennon (the title is a direct reference to two Lennon paintings Gallagher owns), and despite being a mixed bag, and not a particularly exciting one at that, it has its potent moments.
Rating: 6/10
Highlights: 'Once', 'Now That I've Found You', 'Alright', 'Meadow'
GLOO (Iglooghost, Kai Whiston, BABii), XYZ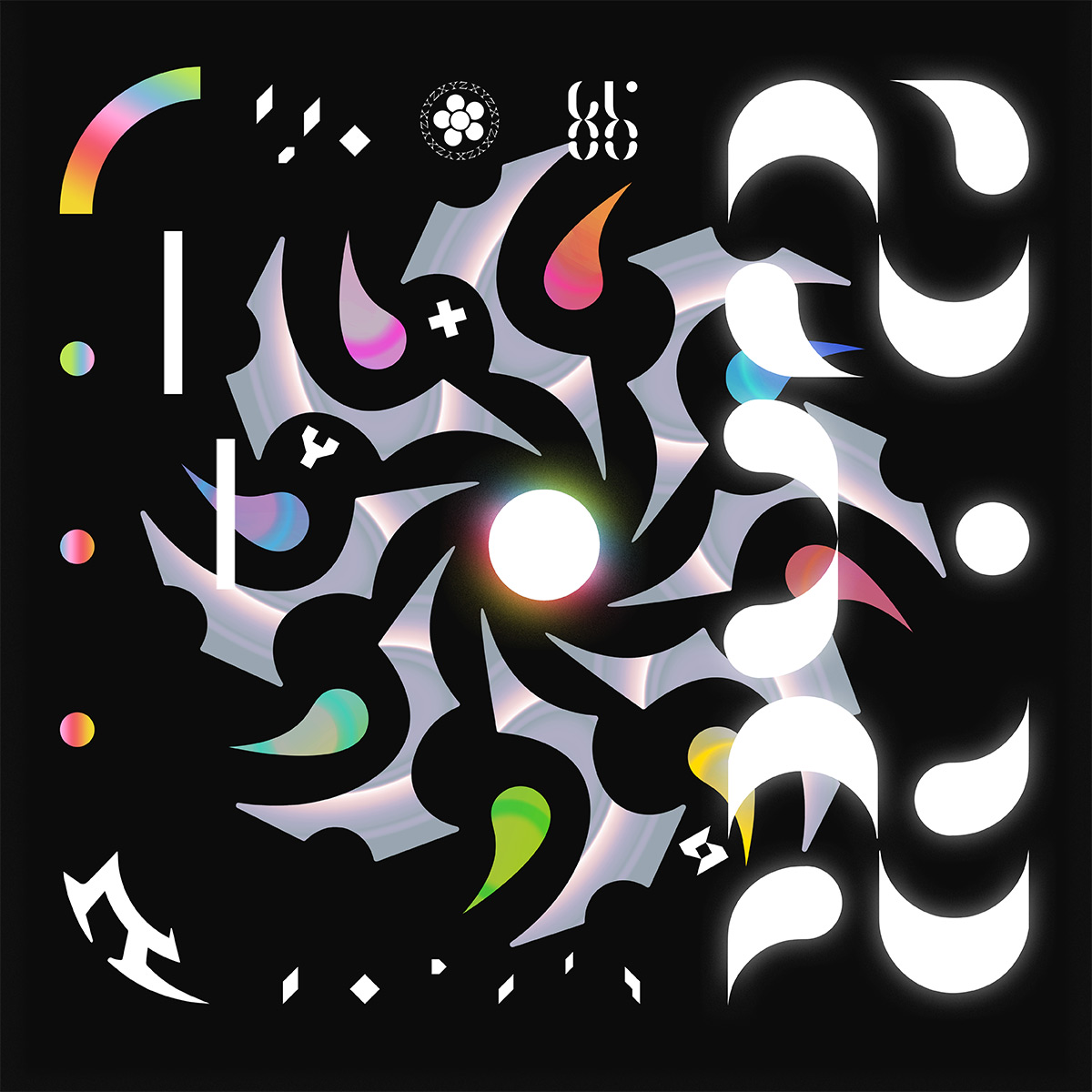 "We are like 1 person with 8 limbs," BABii said of her relationship with Iglooghost in our interview with her back in July. This perfectly reflects how XYZ feels: less like the collaborative project of three separate artists and more the product of a single amalgamated being. Except this interdimensional being now has 12 limbs, and it's called GLOO. While each member of this closely-knit group of electronic producers has their own unique style, their chemistry on here is incredibly palpable, the layers of sounds meshing in uncompromising, unpredictable ways that enhance rather than cloud one another. There are points where you can probably guess who contributed which idea, but the effort becomes more and more futile as you go along. Each member's contributions are irrefutably as essential to the project's success as any. Relentlessly frenetic and absolutely addicting, XYZ is composed of "one thousand drops, looming blasts, rapid thuds, blistering squeaks, and seven hundred and eighty-nine crystal-clear kicks in the face," all tightly packed within 28 minutes. In fact, the album's short runtime could have been its only weakness – you're certainly left wanting more, but the manically hypersaturated nature of the instrumentals makes more sense presented that way, like a rush of adrenaline. It feels like the sound of some sort of post-digital age, and you'll definitely wanna be part of it.
Rating: 9/10
Highlights: 'Lux 2′, Drown U', 'Lockii', 'Maü Shit', 'C Thru', 'Teef Chizzel', 'Lamb'
Blink-182, Nine
Despite the bad response singles like 'Blame It On My Youth' received from fans, Blink-182's eighth (or, according to Mark Hoppus and Travis Barker, ninth) album could have been a good one. Thematically, it's more self-aware and mature in its emotional vulnerability, while musically it attempts to find the right balance between Blink's early, punkier efforts and late-era, more electronic efforts. Matt Skiba also feels more in the right place as their new vocalist. But Nine wants to be the sound of a group of adults reflecting on their adolescence, despite the fact that their style hasn't evolved or matured enough to feel like their perspective has in any way changed. When the band sings "blame it on my youth", it's as if this group of guys in their 40s are still in their teenage years, rather than reflecting on them, as they do in the verses. From a technical standpoint, the record is too overproduced and overly compressed to leave any distinct impact, while the songwriting feels unsurprisingly by-the-numbers and formulaic by pop-punk standards, which has the unfortunate effect of draining some of the earnest lyricism from its potential impact. There are a few keepers though: 'Happy Days' has one of the more pleasantly sticky hooks, 'Generational Divide' is a fun little inside-joke of a punk tune, and 'Pin the Grenade' features some of the best songwriting here, with Travis Barker's drumming standing out, as it does throughout the record. Other than that, this will probably only work for hardcore fans.
Rating: 5/10
Highlights: 'Happy Days', 'Pin the Grenade', 'Generational Divide', 'Remember to Forget You'
Vivian Girls, Memory
Back from the misogynistic DIY scene that alienated them, fuzz-pop trio Vivian Girls return with their first album together since 2011's Share the Joy. For the most part, the band stick to their guns, as if no time has passed: you can recognize the dreamy vocals, the poppy songwriting surrounding them, and Katy Goodman's bass high in the mix. But there's a captivating sense of nostalgia and maturity to the appropriately titled Memory: the production is more washed out and dark while the songwriting more layered, the tunes like hazy memories dug out of the back of the mind. This elevates the album from a nondistinct indie-pop album to a subtly conceptual one – Vivian Girls create this haunting atmosphere in a way that feels completely natural and nuanced. But of course, these are still catchy songs at their core, like the opener 'Most of All', the fierce 'Something to Do', or the grungy 'Sludge', one of the heaviest, most hypnotic cuts here. The cleanest track, 'Lonely Girl', is also the most evocative, while 'All Your Promises' is the most moving: "After it all crashed down / The seeds of love were all around / And some of them caught in time / And all they said to me, 'You're nothing, worthless'," Ramone sings. On their strong comeback, Vivian Girls hold nothing back.
Rating: 7/10
Highlights: 'Most of All', 'Lonely Girl', 'Something to Do', 'Sludge', 'All Your Promises', 'I'm Waiting In the Car'