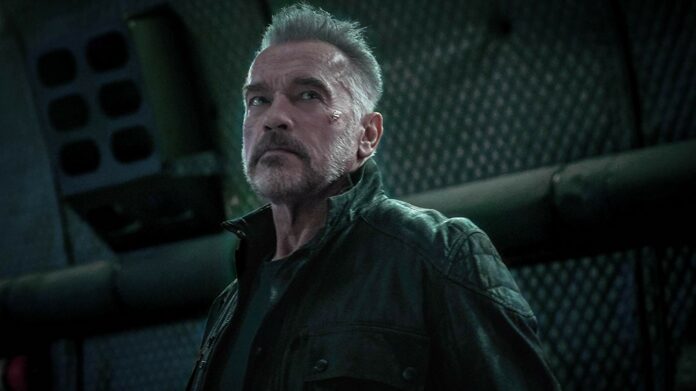 In this segment, we showcase our top picks of what to catch at the cinema this weekend, what to stream and our short film of the week.
Our pick of the new releases out on October 25th, 2019:
Cinema: Terminator: Dark Fate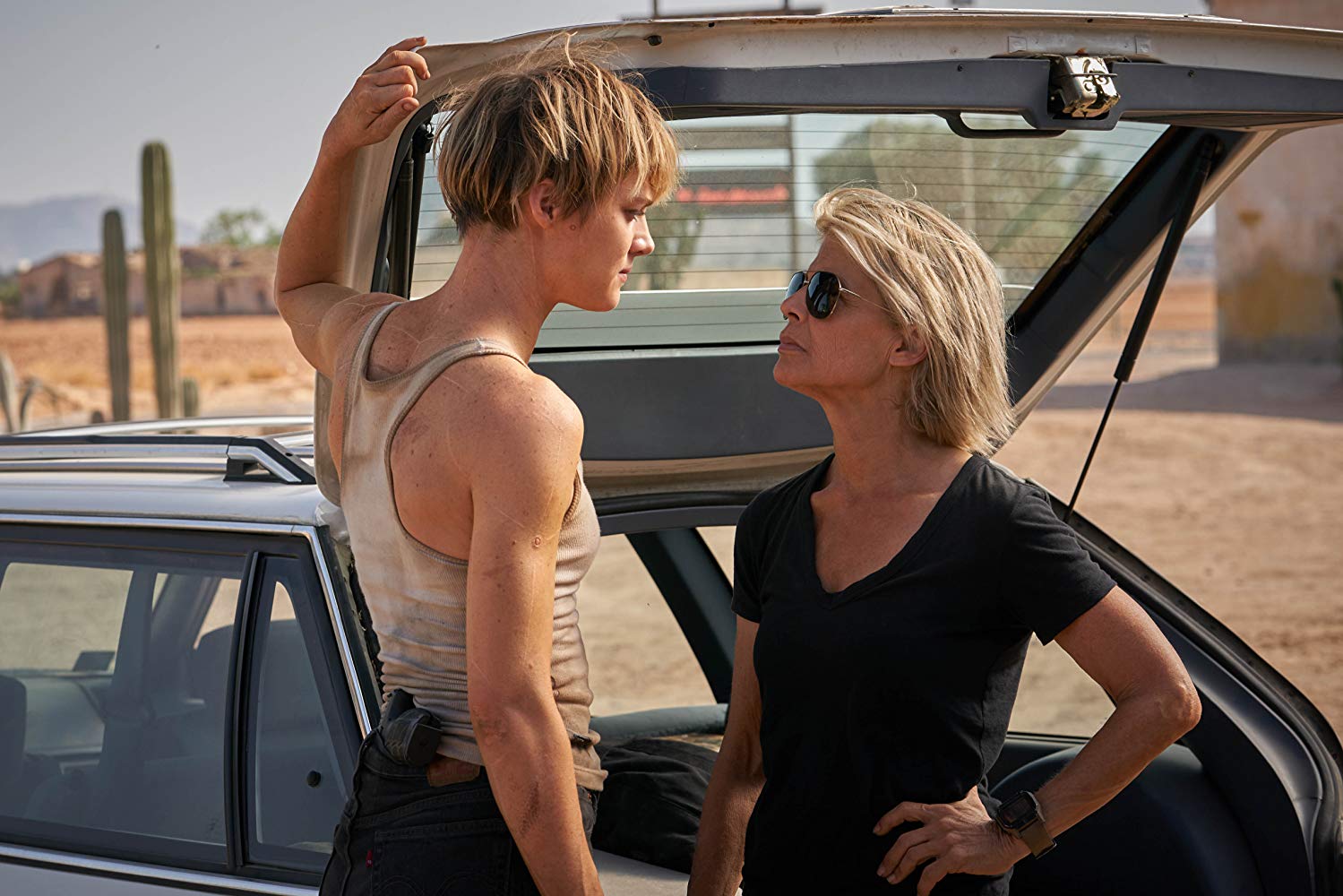 Director: Tim Miller
Starring: Arnold Schwarzenegger, Linda Hamilton, Mackenzie Davis, Natalia Reyes, Gabriel Luna
 When Arnold Schwarzenegger thundered the legendary phrase – "I'll be back" in the 1984 science fiction film The Terminator – I'm sure that for everyone (even the man himself) it would've seemed inconceivable and even insurmountable that there would be five sequels to follow. But, 35 years later and the franchise appears to be still thriving. Since 2003's Rise of the Machines, which signposted the start of Terminator's gradual decline, fans have been pleading for the franchise's redemption. Many are hoping that with the release of Dark Fate, the franchise will be resurrected.
The film, directed by Deadpool's Tim Miller, adopts a novel approach in that it denies the existence of the pre-existing inferior sequels. Instead, the film is billed as a direct sequel to 1991's Terminator 2: Judgment Day, which is widely still recognised as one of the greatest sequels of all time. Meanwhile, the other sequels have been made completely redundant and labelled as part of an 'alternate timeline'.
 The plot is relatively simple: A Terminator, Rev- 9 (played by Gabriel Luna) has arrived from a future where machines have taken control over humanity and she has been sent to annihilate a target Dani Ramos (Natalia Reyes's Dani) who is living in Mexico City with her brother and father but whose existence threatens their cyborg colony. Meanwhile, a member of the human rebellion, Grace (Mackenzie Davis) has also travelled back to the past to try and stop that termination from occurring. Dani's survival depends on her joining forces with Sarah Connor (Linda Hamilton) and a T-800 called "Carl" (Schwarzenegger).
 Even though the film isn't going to offer anything particularly innovative (it currently holds an approval rating of 67% on Rotten Tomatoes) nor is it going to reach the heights of the original, many are recognising it an action-packed blockbuster that represents a noticeable improvement from its predecessors. Many are also praising the return of Hamilton and remark that she is ably matched by Reyes and Davis.
Stream: Living with Yourself (Netflix)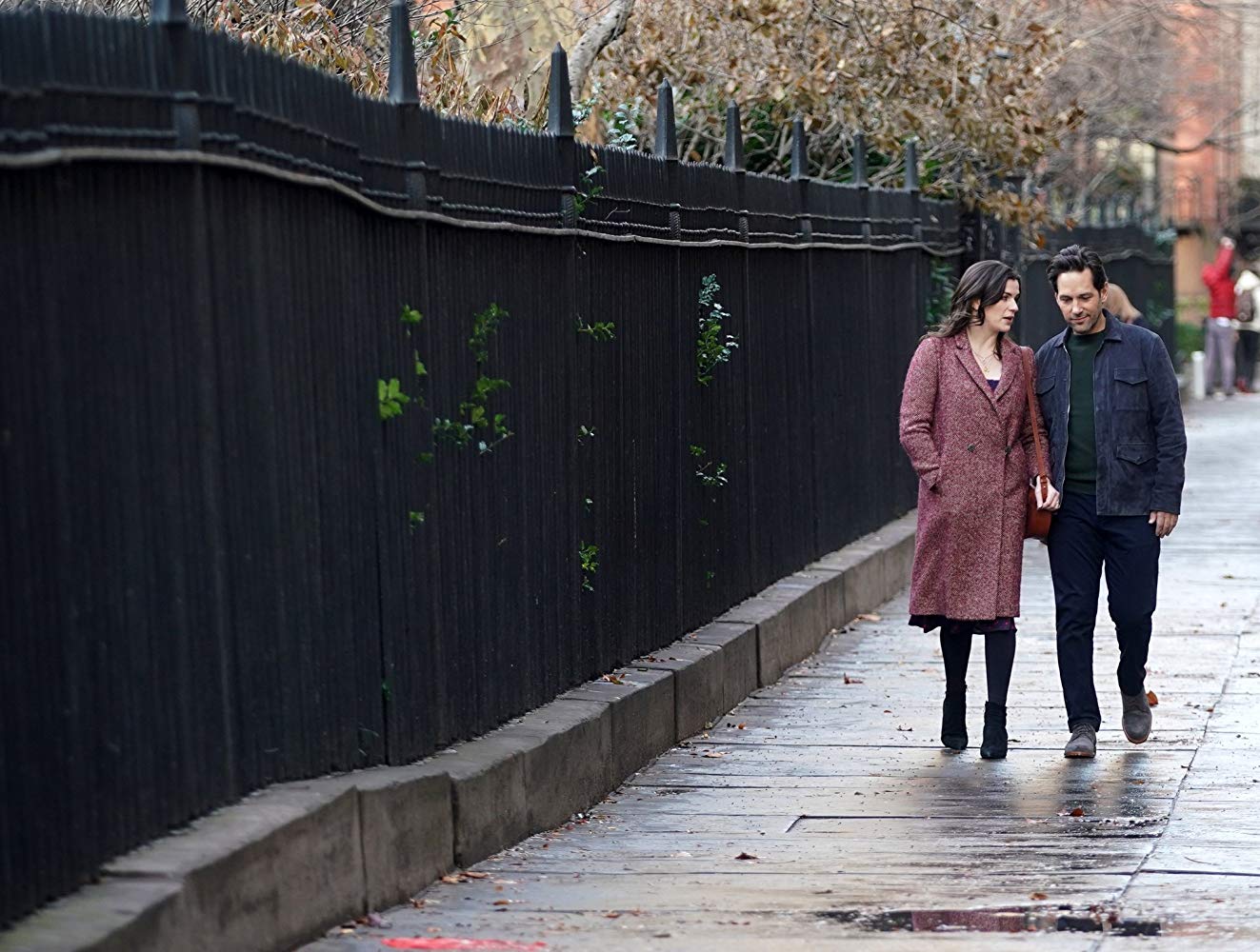 | | |
| --- | --- |
| Rating | Length |
| 15 | 1 season |
Created by: Timothy Greenberg
Starring: Paul Rudd, Aisling Bea
In this Netflix series, Paul Rudd stars as Miles Elliot, a marketing executive, whose marriage, career and general life are faltering. To solve this problem, he undergoes a mysterious spa treatment that intends to rejuvenate his body and make his life better. But this goes horribly wrong when he discovers that he has been replaced by a cloned version of himself – now the two Rudd's/Elliot's must struggle over one life.
 It's described as a comedy and, though it is humorous, it's eerie in a manner that's similar to Black Mirror or the work of Jordan Peele. It doesn't quite hit the complexity of those works, but it does feature an excellent script and entertaining and engaging performance by Paul Rudd – which demonstrates how we should (somewhat disappointingly) just settle for one Paul Rudd in our world!
Short of the week: OVERRUN by Pierre Ropars
 It feels very apt to follow a series featuring Antman himself with a short film that also stars an ant. Winning SIGGRAPH's Best Student Project Award in 2018, Pierre Ropars constructs a beautiful and simply stunning animation, that positions audiences in the perspective of one of the world's smallest creatures. As the ant attempts to escape the dark place in which it has fallen, it's met with countless obstructions and complexities in this fascinating (and visceral) world. The animation is as outstanding as the twist at the end is genius.