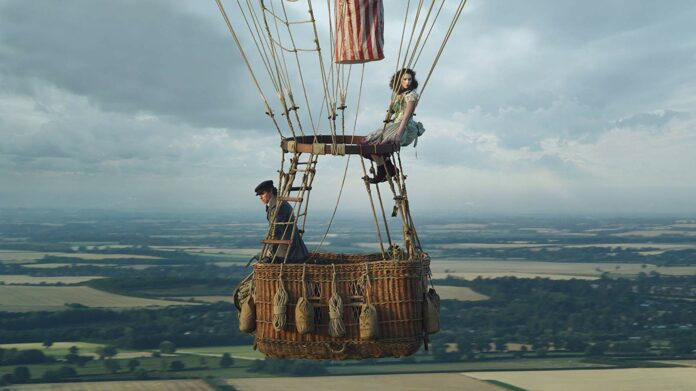 In this segment, we showcase our top picks of what to catch at the cinema this weekend, what to stream and our short film of the week.
Our pick of the new releases out on November 8th 2019.
Cinema: The Aeronauts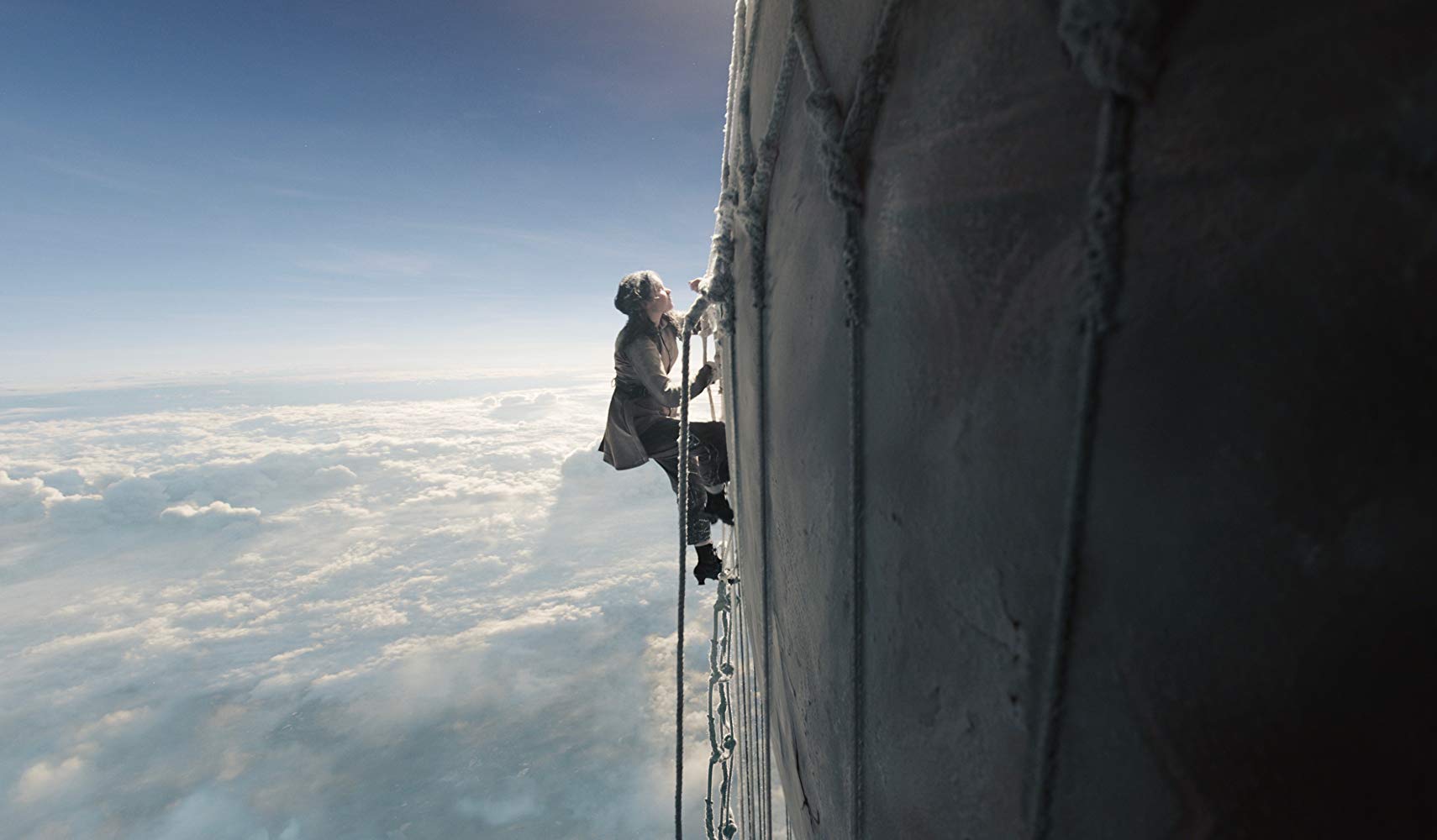 Director: Tom Harper
Starring: Eddie Redmayne, Felicity Jones and Himesh Patel
 After their explicit, natural chemistry and Oscar-winning success as Stephen and Jane Hawking in 2014's The Theory of Everything, it's no surprise that the Eddie Redmayne and Felicity Jones have reunited on-screen for this Victorian period drama that takes them into the clouds above on an expedition like no other and in a mode of transport – a hot air balloon – that's rarely witnessed on the big screen.
Set in London 1862, Redmayne once again plays a real-life scientist, meteorologist James Glaisher, who's looking to prove that it is possible to predict the weather, if scientific calculations are undertaken in the atmosphere. Having been repeatedly derided by his peers for his seemingly eccentric theories, James decides to take flight in a hot air balloon and on an expedition that he hopes will verify his theories. Realising he requires a pilot, James enlists the help of fictional aeronaut, Amelia Wren (Jones). But the weather, the one thing they are trying to prove is predictable, becomes unpredictable, dangerous and their biggest enemy. The majority of the ensuing narrative features the pain in the basket of the air balloon where they are encounter butterflies, the wonders of the clouds, treacherous pigeons and sheer danger in the form of a thunderous storm.
Premiering at the Telluride Film Festival, the film is bolstered by the chemistry of the leading pair, who skilfully deal with the fact that most of the action occurs in the enclosed, intimate space of the basket – where they are unable to separate from each other – they mange to successfully perform their characters' frustration and initial awkwardness, which eventually dissolves into profound trust and loyalty. Many have also commended Tom Harper's direction and stunning visuals – particularly his impressive use of that confined, small space that could easily have become mundane. He also crafts gorgeous cinematography that places audiences amongst the clouds and soaring above the earth in a manner that's comparable to and as visually stunning as Gravity or Ad Astra. Though it may lack the emotional weight to achieve the same Oscar success that The Theory of Everything enjoyed, this film will send you floating into the skies but ensures you are still grounded in great visuals and performances. 
Stream: The King (Netflix)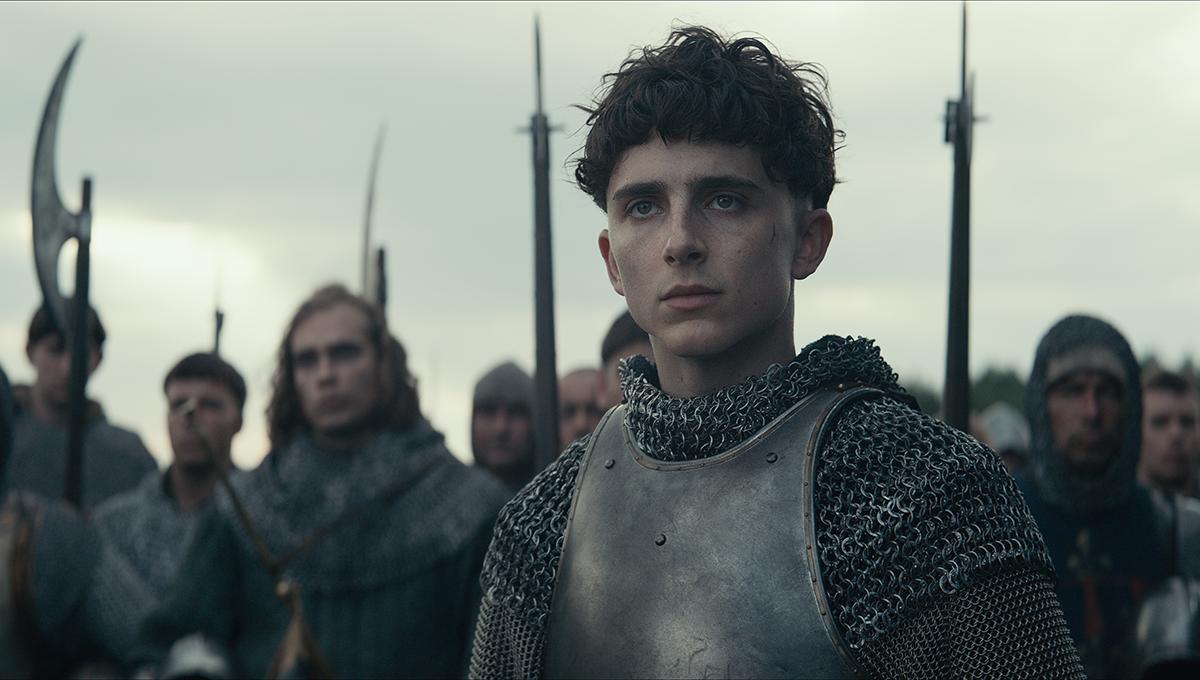 Director: David Michôd
Starring: Timothée Chalamet, Joel Edgerton, Robert Pattinson and Lily-Rose Depp
Since his supporting role in the coming-of-age film Lady Bird and his lead role as Elio Perlman in Luca Guadagino's Oscar-winning romantic drama Call Me by Your Name, Chalamet has firmly established himself, despite his age, as a dramatic force to be reckoned with. In this historical drama, Chalamet takes on the titular monarch, King Henry V (called "Hal" by his close friends).
Based on Shakespeare's "Henriad" plays (Henry V, Henry IV Part I, and Henry IV Part II), Hal is a defiant prince who has fled responsibilities and disavowed his royal heritage in favour of spending his days revelling, drinking and living amongst the common people. But, when his tyrannical father dies shortly after his brother's death, Hal is forced to return to the realm that he had previously fled and become King of England. He must now face the complexities of being a young king, whereby problems are even further exaggerated by the many who believe him to be incompetent. He must come to terms with the politics, chaos and war that his father left behind as well as maintaining the bonds of his pre-throne life – namely his friendship with the alcoholic knight, John Falstaff (Joel Edgerton).
While The King will not hit the award-winning heights that its impressive parts promised, the film does contain gripping performances (particularly by Chalamet and Pattinson) as well as careful handling of themes of corruption, institutional power and male hegemony. It's an excellent and epic rendition of a Shakespearian play and a relatively mundane history that may not leave you completely bowing at the knees, but instead giving simply a polite curtsy for its compelling performances and astounding battle scenes.
Short Film of the Week: La Noria by Carlos Baena
 Veteran animator Carlos Baena (whose extensive feature credits include Finding Nemo, The Incredibles, Cars, Ratatouille, and Toy Story 3) constructs a beautiful story of a grieving young boy who is intimidated by monsters who rip apart his toys, steal his photos and chase him through his home.
Featured at more than 150 festivals and collecting 80 prizes from major events, Baena's animation is a stunning masterpiece that's clearly inspired by the work of Guillermo Del Toro. He manages to carefully construct a gorgeous, personal story that doesn't lose its thrills, political backdrop or emotional ballast.
Speaking about the short film, Baena comments that: "Creatively, we wanted to make a horror film that creates tension through horror rather than making people jump. "We have all had that moment in our lives when everything went wrong. It's in those moments when all you see are broken pieces around you, your courage has the ability to turn something dark into something unexpectedly beautiful. That is the essence of La Noria."