In 1947, two brothers, Adolf and Rudolf Dassler separated and went their separate ways. Rudolf, the older of the two, founded Puma. While, Adolf, also known as Adi, went onto form Adidas in 1949. Without the world yet knowing, it became one of the most critical moments in the history of sports. Adidas was born.
When it comes to history, The Adidas Archive. the Footwear Collection by Taschen is an instanct classic that is a must have for any footwear fanatic. It encaptulates just what Adidas is and it's brilliant footwear history. The book's photographs were done by Christian Habermeier and Sebastian Jäger who illustrated the stunning, groundbreaking shoe designs that Adidas have made over the years. In fact, there are over 350 models including never-before-seen prototypes and one-of-a-kind originals, making this book just that more exciting.
This book showcases the shoes worn by West Germany's football team during its 1954 World Cup win. Moreover, those worn by Kathrine Switzer when she ran the Boston Marathon in 1967, before women were officially allowed to compete. Whilst also, including collaboration models made with the likes of Kanye West, Pharrell Williams, Raf Simons, Stella McCartney, Parley for the Oceans or Yohji Yamamoto.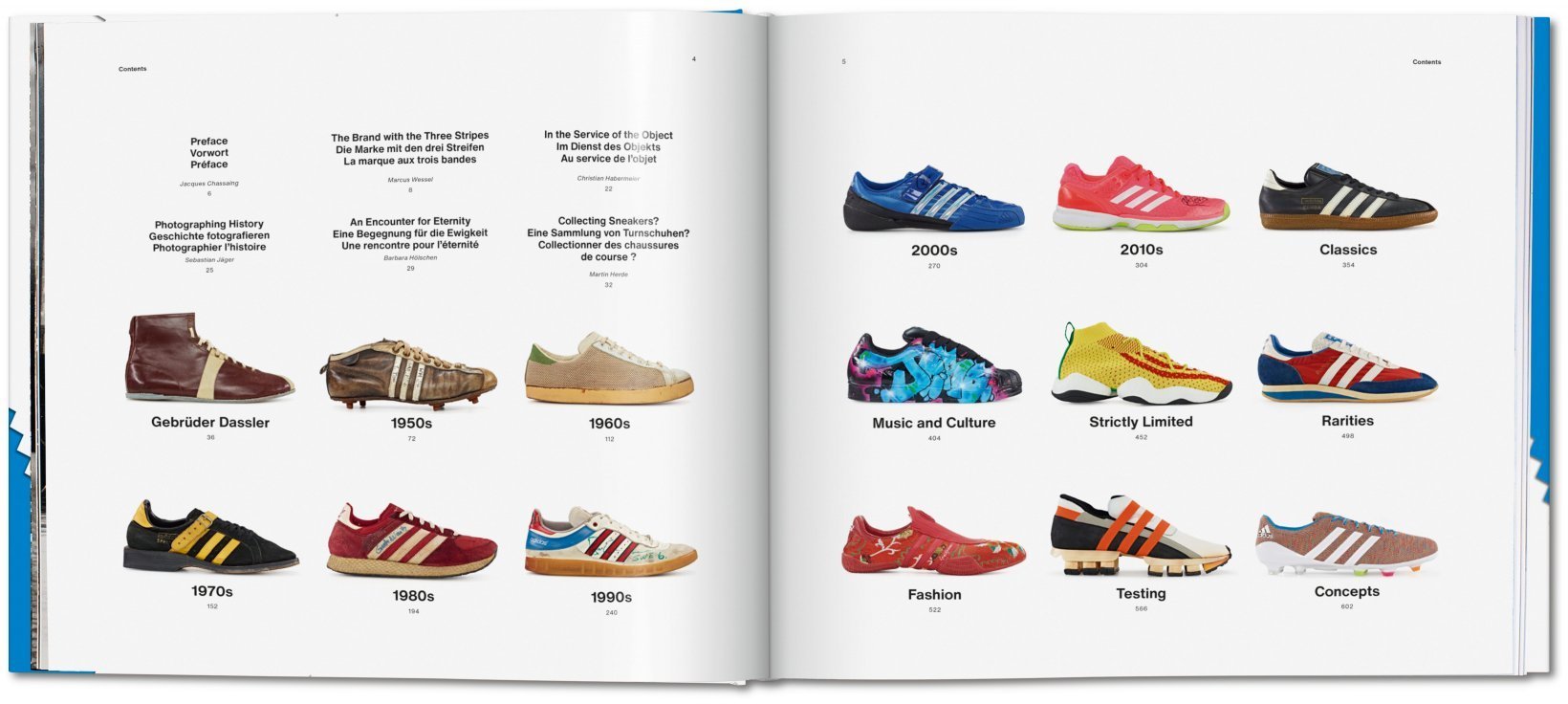 If you're looking to get into sneakers or you love them in general, this book is fit for you.