In this segment, we showcase the most notable albums out each week. Here are the albums out on May 8th, 2020:
Hayley Williams, Petals for Armor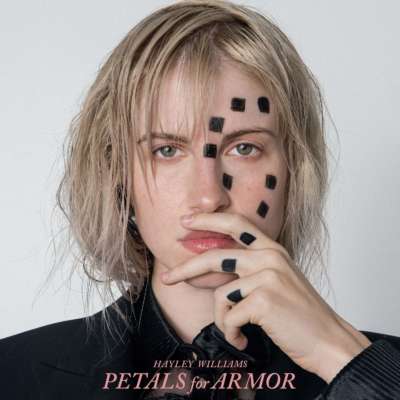 Hayley Williams has released her debut solo album, Petals for Armor, via Atlantic Records. The Paramore singer had put out two EPs, Petals for Armor I and II, prior to the release of the full-length record. Explaining the title of the album, Williams said that it represents her belief that "the best way for me to protect myself is to be vulnerable." Produced by Tyler York, currently Paramore's touring guitarist, the record was written during the band's hiatus following their tour supporting 2017's After Laughter. "Some of my proudest moments as a lyricist happened while writing Petals for Armor," the singer explained. "And I was able to get my hands a little dirtier than usual when it came to instrumentation. I'm in a band with my favorite musicians so I never really feel the need to step into a role as a player when it comes to Paramore records. This project, however, benefited from a little bit of musical naïveté and rawness and so I experimented quite a bit more."
Kehlani, It Was Good Until It Wasn't
Kehlani has come through with her sophomore album, called It Was Good Until It Wasn't, via Atlantic Records. It is the R&B singer's follow-up to 2017's  SweetSexySavage, as well as her 2019 mixtape While We Wait. "The album cover is a depiction of the never-ending duality of 'good' and 'bad.' It's a tale of perspective," Kehlani explained in a press statement. "The sun is shining, the sky is blue, but clearly something has gotten my attention. Paired with the back cover, we come into the question of is the grass really greener on the other side? Good things are good… until they aren't. Then, were they ever really good?"
NAV, Good Intentions
Following 2019's Bad Habits, Toronto rapper NAV is back with a new LP titled Good Intentions. His third full-length release, the album includes contributions from frequent collaborators Gunna and Travis Scott (on the single 'Turks'), as well as a posthumous appearance from the late Pop Smoke. The rapper announced the album in a trailer which also features Young Thug and Lil Uzi Vert. During quarantine, NAV has been active on Twitch, where he has been participating in Fortnite and Call of Duty tournaments to benefit COVID-19 relief.
Other albums out today:
Fake Names, Fake Names; Mark Lanegan; Straight Songs of Sorrow.