My Morning Jacket have announced their first new album in five years called The Waterfall II. The follow-up to 2015's The Waterfall comes out this Friday, July 10, via ATO. Physical copies will be available from August 28. Check out the full tracklist and cover art below.
Tomorrow, July 9, the band will also host a listening party for the new album on both YouTube and Facebook. They'll also play some of the new material on The Tonight Show Starring Jimmy Fallon today (July 15).
The Waterfall II was recorded during the same sessions that brought us The Waterfall, at what became known as Panoramic House in Stinson Beach, California. The band originally considered putting out a triple album, but decided to split the tracks into distinct projects instead. During a walk in the early days of lockdown, frontman Jim James rediscovered one of the songs, 'Spinning My Wheels', which he felt was particularly relevant to the current situation due to evoking a feeling of being "hypnotized from doing the same old thing" .
According to a statement, the album "conjures an indelible pain but never drifts into despair." James continues: "So many of us feel out of tune and long for the world to be a better place, we have to look to nature and the animals and learn from them: learn to love, accept, move on, and respect each other. We gotta work for it and change our ways before it's too late, and get in harmony with love and equality for all of humanity and for nature too."
In the years between The Waterfall and The Waterfall II, James has put out two solo albums, 2016's Eternally Even and 2018's Uniform Distortion, as well as the covers collection Tribute To 2, and a collaborative orchestral album called The Order of Nature.
My Morning Jacket Cover Artwork: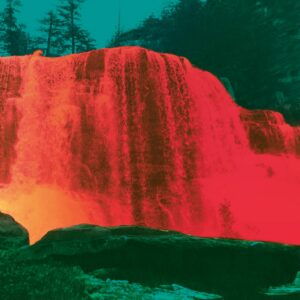 The Waterfall II Tracklist:
1. Spinning My Wheels
2. Still Thinkin
3. Climbing The Ladder
4. Feel You
5. Beautiful Love (Wasn't Enough)
6. Magic Bullet
7. Run It
8. Wasted
9. Welcome Home
10. The First Time