In this segment, we showcase the most notable albums out each week. Here are the albums out on July 17th, 2020:
Ellie Goulding, Brightest Blue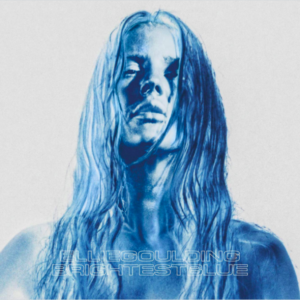 Ellie Goulding is back with her fourth studio album, Brightest Blue, out now via Interscope. Originally scheduled for release on June 5 but delayed due to the COVID-19 pandemic, the pop artist's latest is split into two parts, the first of which displays more "vulnerability" while the second is more "confident, brave, and fearless", according to a press release. Goulding also said that the tracks on the first side are more "classically influenced" while the second is more "my kind of alter ego songs". Co-produced by Joe Kearns, the follow-up to 2015's Delirium features guest appearances from the late Juice WRLD, Diplo, serpentwithfeet, Swae Lee, and more, and includes songwriting contributions from Tobias Jesso Jr. and Chairlift's Patrick Wimberly.
Nicolás Jaar, Telas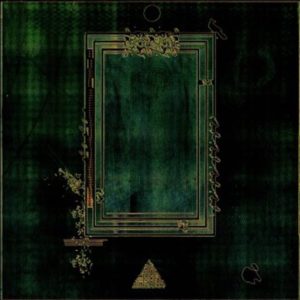 Nicolás Jaar has released his third new album of 2020, Telas, via Other People/Mana Records. Following March's Cenizas and his second LP as Against All Odds 2017-2019 back in February, the electronic producer's latest was previewed earlier this week in its "liquid state" via the newly launched website Telas.Parts. Now, the album – or, as a press release puts it, "a panspermic terrain where no matter — whether existing in thought, physical form or other — has a solid or unmovable origin" – is now available in its "solid state". The one-hour LP consists of four parts – titled Telahora, Telencima, Telahumo, and Telallás – and features contributions from cellist Milena Punzi, vocalist Susanna Gonzo, and instrument makers Anna Ippolito and Marzio Zorio, with mastering done by Heba Kadry.
Lianne La Havas, Lianne La Havas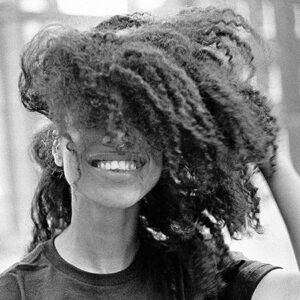 Lianne La Havas has put out her third, self-titled album, her first full-length release since 2015's Blood. The London singer-songwriter's latest includes the previously released singles 'Paper Thin' and 'Bittersweet', as well as her take on Radiohead's 'Weird Fishes' from 2007's In Rainbows. Co-produced by La Havas along with longtime collaborator Matt Hales, Beni Giles, and guest co-producer Mura Masa, the LP was recorded in London, Bath and New York throughout October and December of last year. "I've tapped into the best and worst parts of me," La Havas said about the album in a statement. "While I didn't expect this to be the direction of my new music, it's my reality and it's driven by emotion. I dare say that this is the closest I've gotten to a pure expression so far."
Protomartyr, Ultimate Success Today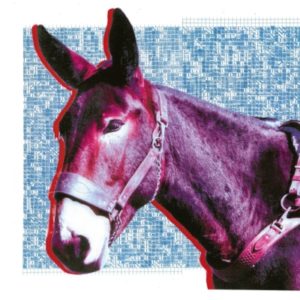 Detroit post-punk outfit Protomartyr have returned with their fifth studio album, Ultimate Success Today, out now via Domino. The follow-up to 2017's Relatives in Descent and 2018's Consolation EP, the record features contributions from Nandi Rose (aka Half Waif), jazz alto sax player Jemeel Moondoc, Izaak Mills, and Fred Lonberg-Holm. In the album's accompanying bio, the Raincoats' Ana da Silva wrote: "There is darkness in the poetry of Ultimate Success Today. The theme of things ending, above all human existence, is present and reminiscent of Cormac McCarthy's The Road. Our world has reached a point that makes us afraid: fires, floods, earthquakes, hunger, war, intolerance…. There are cries of despair. Is there hope? Greed is the sickness that puts life in danger."
Haux, Violence in a Quiet Mind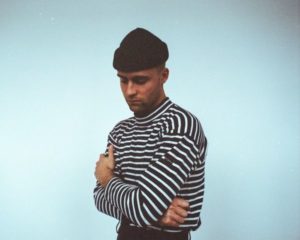 Singer-songwriter Woodson Black aka Haux has come through with his debut LP, Violence in a Quiet Mind, via Color Study. Following two acclaimed EPs in 2016 and 2018, All We've Known and Something to Remember, the artist's latest is described as an "intensely personal album" in which he looks back on a childhood devastated by cancer, substance abuse and a fatal overdose. Produced by Thomas Bartlett (Sufjan Stevens, The National), Violence in a Quiet Mind was recorded on the Isle of Harris in Scotland before being shelved due to its sensitive subject matter, until Bartlett renewed Black's confidence in the album. "The album is about honesty after hiding for so many years," Black explains. "I think it's something like a self-guided therapy session for sensitive people like me. It's an album for people who naturally hide their true feelings; people that look OK on the outside but are struggling on the inside, people who think they don't deserve to get the help they really need."
Other albums out today: 
Bush, The Kingdom; Blu & Exile, Miles; Pretenders, Hate For Sale; Surfer Blood, Carefree Theatre; Oliver Tree, Ugly is Beautiful.