NOTHING have announced their fourth studio album: The Great Dismal comes out October 30 via Relapse. The Philadelphia shoegaze outfit have also shared a new song called 'Say Less', alongside an accompanying music video directed by Jordan Hemingway. Check it out below, and scroll down for the LP's cover artwork and tracklist.
"The Great Dismal refers to a swamp, a brilliant natural trap where survival is custom fit to its inhabitants," NOTHING's Domenic Palermo in a statement about the album. "The nature of its beautiful, but taxing environment and harsh conditions can't ever really be shaken or forgotten too easily."
The Great Dismal marks the follow-up to the band's 2018 album Dance on the Blacktop. It's set to feature contributions from harpist Mary Lattimore, classical musician Shelley Weiss, and singer-songwriter Alex G.
The Great Dismal Cover Artwork: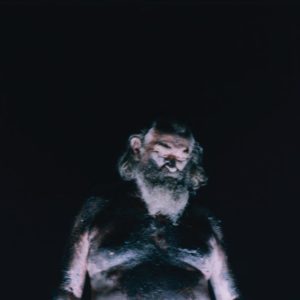 The Great Dismal Tracklist:
1. A Fabricated Life
2. Say less
3. April Ha Ha
4. Catch a Fade
5. Famine Asylum
6. Bernie Sanders
7. In Blueberry
8. Memories
9. Blue Mecca
10. Just a Story
11. Ask the Rust