In this segment, we showcase the most notable albums out each week. Here are the albums out on October 16th, 2020:
Autechre, SIGN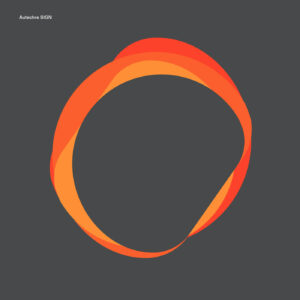 Autechre have returned with his first studio album in seven years. Out now via Warp, the prolific electronic duo's latest is called SIGN and follows 2013's Exai as well as their recent AE_LIVE 2016-2018 series. Containing 11 tracks, the LP clocks in at just over an hour and includes a typically cryptic tracklist with titles such as 'si00', 'sch.mefd 2', and 'Metaz form8'. According to an interview with Sasha Frere-Jones, Autechre's Sean Booth and Rob Brown worked on tracks for over a year, finishing just before lockdown in February of 2020. "I hadn't felt that solid about putting together an album in a while," Booth said.
Matt Berninger, Serpentine Prison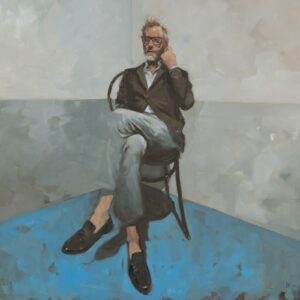 The National frontman Matt Berninger has come through with his debut solo album, Serpentine Prison. It's out now via Book Records, a new imprint he created with the record's producer, Booker T. Jones, alongside Concord Records. It features guest appearances from Andrew Bird, The National's Scott Devendorf, The Walkmen's Matt Barrick, Menomena's Brent Knopf, and many others. "For a long time, I had been writing songs for movies and musicals and other projects where I needed to get inside someone else's head and convey another person's feelings," the singer-songwriter explained. "I liked doing that, but I was ready to dig back into my own garbage and this was the first thing that came out."
Kevin Morby, Sundowner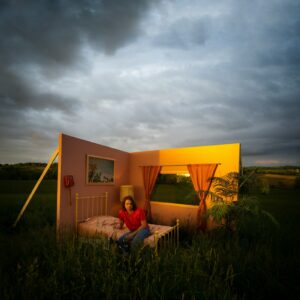 Kevin Morby has released a new album called Sundowner, out now via Dead Oceans. The singer-songwriter started working on Sundowner all the way back in 2017, when he moved back to his hometown of Kansas City, KS, and still finishing up his last album, 2019's Oh My God. Using mostly a four-track Tascam 424 recorder, he recorded the album at Texas' Sonic Ranch with producer Brad Cook. "I wrote the entire album wearing headphones, hunched over the 424, letting my voice and guitar pass through the machine, getting lost in the warmth of the tape as if another version of myself was living on the inside, singing back at me," Morby explained in a statement. "I was mesmerized by the magic of the four track not only as a recording device, but also an instrument, and considered it my songwriting partner throughout the whole process."
Open Mike Eagle, Anime, Trauma And Divorce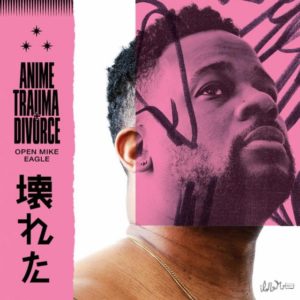 Open Mike Eagle is back with a new album. The follow-up to 2017's Brick Body Kids Still Day Dream is called Anime, Trauma And Divorce and it's out now via AutoReverse Records. "Before the world went to shit I was already in the middle of a few personal crisis'," the rapper said in a statement. "Shit had gone haywire personally and professionally and my therapist had to remind me that I have an outlet to process some of my shit in rap music. So I made a bunch of painful rap songs and Jacknife Lee was kind enough to help me make good music out of them. Maybe it can help other people too. It probably won't but maybe."
beabadoobee, Fake It Flowers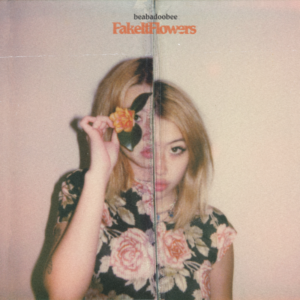 20-year-old singer-songwriter Bea Kristi, aka beabadoobee, has come through with her debut studio album, Fake It Flowers, out now via via Dirty Hit. Following last year's Space Cadet EP, the album includes the previously released singles 'Together', 'How Was Your Day?', 'Care', 'Sorry', and 'Worth It'. "It's pretty much my whole life in one album, ," Bea told i-D. "People are gonna know a lot, and it's fun because I finally feel like this is really genuine – the music and the way it sounds is something I've always wanted to make. There are some songs that're completely different to the others – there's kind of a thrashy one, then there's one that's just me and an acoustic guitar."
Other albums out today: 
Mav Karlo, Strangers Like Us; Helena Deland, Someone New; Annie, Dark Hearts; Sturgill Simpson, Cuttin' Grass Vol. 1 — The Butcher Shoppe Sessions; Black Thought, Streams Of Thought Vol. 3: Cain And Abel; Osees, Metamorphosed; Dorian Electra, My Agenda.