In this segment, we showcase the most notable albums out each week. Here are the albums out on October 23rd, 2020:
Bruce Springsteen, Letter to You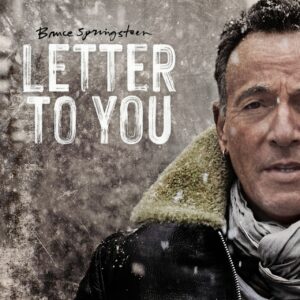 Bruce Springsteen has come through with his twentieth studio album, Letter to You, out now via Columbia. Produced by Springsteen and Ron Aniello, the 12-track LP was recorded with the singer's long-time collaborators the E Street Band. It follows Springsteen's 2019 album Western Stars and includes re-recorded versions of three songs that were outtakes from his older records: 'Janey Needs a Shooter', 'If I Was the Priest', and 'Song for Orphans'. "I love the emotional nature of 'Letter to You,'" Springsteen said in a statement. "And I love the sound of the E Street Band playing completely live in the studio, in a way we've never done before, and with no overdubs. We made the album in only five days, and it turned out to be one of the greatest recording experiences I've ever had."
Adrianne Lenker, songs and instrumentals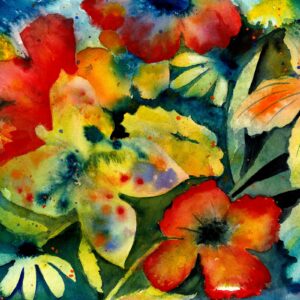 Big Thief's Adrianne Lenker has released two new solo albums: songs and instrumentals, out now via 4AD. Both albums, which follow on from Lenker's 2018 LP Abysskiss, were recorded in April after Big Thief's tour was delayed due to the coronavirus pandemic. They were recorded entirely in cabin-turned-studio in Massachusetts alongside engineer Philip Weinrobe. "I grew really connected to the space itself," the singer-songwriter said in a statement. "The one room cabin felt like the inside of an acoustic guitar—it was such a joy to hear the notes reverberate in the space." She added: "I'm grateful that this music has come into existence. These songs have helped me heal. I hope that at least in some small way this music can be a friend to you."
clipping., Visions of Bodies Being Burned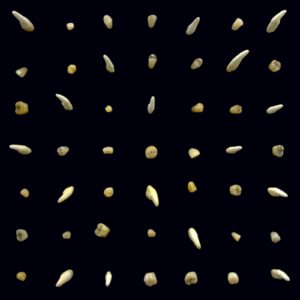 clipping. have returned with a new album titled Visions of Bodies Being Burned, out now via Sub Pop. The experimental hip-hop trio's follow-up to last year's There Existed an Addiction to Blood consists of material recorded during the same sessions and was originally supposed to arrive only a few months later, but was put on hold due to the COVID-19 pandemic. It features guest appearances from Ho99o9, Sickness, Michael Esposito, Jeff Parker, Tedd Byrnes, and Greg Stuart and includes the previously released singles 'Say My Name', "96 Neve Campbell', and 'Pain Everyday'. The album's closing track, 'Secret Piece', is a performance of a Yoko Ono text score from 1953 that instructs the players to "Decide on one note that you want to play / Play it with the following accompaniment: the woods from 5am to 8am in summer."
Loma, Don't Shy Away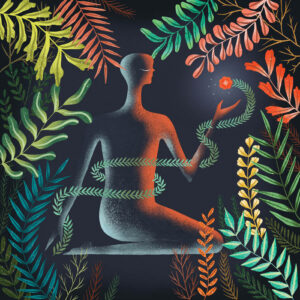 Loma, the trio made up of Cross Record's Emily Cross and Dan Duszynski and Shearwater's Jonathan Meiburg, have released their sophomore album Don't Shy Away via Sub Pop. The band self-produced the album – with the exception of 'Homing', which was produced by Brian Eno – and recorded it at Dandysounds studio in Dripping Strings, Texas. The 11-track LP, which follows on from their 2018 self-titled debut, also features contributions from Wye Oak's Jenn Wasner and touring Loma members Emily Lee and Matt Schuessler. It includes the previously released singles 'Elliptical Days', 'Don't Shy Away', 'I Fix My Gaze',  'Ocotilo', and 'Half Silences'.
Ela Minus, acts of rebellion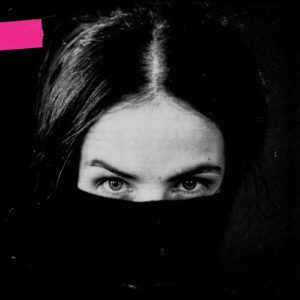 acts of rebellion is the debut full-length album from Colombian-born, Brooklyn-based electronic artist Ela Minus. Out now via Domino, it follows on from her 2017 EP Adapt. and includes the previously released singles 'megapunk', 'they told us it was hard, but they were wrong',  'el cielo no es de nadie', and 'dominique'. Speaking about the album in an interview with Pitchfork, Minus said: "I actually heard myself in this record for the first time. I learned who I am. I also learned that I was obsessed with abolishing the ego in music—removing yourself from the equation and just serving the music no matter what.
Other albums out today: 
Gorillaz, Song Machine: Season One; John Frusciante, Maya; Jeff Tweedy, Love Is The King; The Mountain Goats, Getting Into Knives; Ty Dolla $ign, Featuring Ty Dolla $ign; Pallbearer, Forgotten Days; Actress, Karma & Desire; This Is The Kit, Off Off On; Sen Morimoto, Sen Morimoto; Junglepussy, Jp4; Fuzz, III.