Scottish rock band Teenage Fanclub have announced a new album: Endless Arcade arrives on March 5 via Merge. The follow-up to 2016's Here marks Fanclub's first album without founding member Gerard Love, who left the band in 2018. Below, listen to the first single 'Home', and scroll down for the album's cover artwork and tracklist.
Discussing the album title, songwriter Raymond McGinley explained in a statement: "I think of an endless arcade as a city that you can wander through, with a sense of mystery, an imaginary one that goes on forever." He continued, "When it came to choosing an album title, it seemed to have something for this collection of songs."
Endless Arcade includes the band's 2019 track 'Everything Is Falling Apart'.
Endless Arcade Cover Artwork: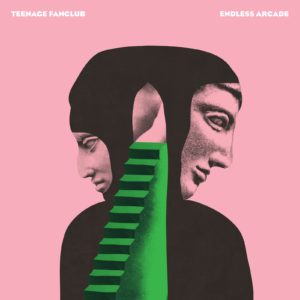 Endless Arcade Tracklist:
1. Home
2. Endless Arcade
3. Warm Embrace
4. Everything Is Falling Apart
5. The Sun Won't Shine on Me
6. Come With Me
7. In Our Dreams
8. I'm More Inclined
9. Back in the Day
10. The Future
11. Living With You
12. Silent Song