In this segment, we showcase the most notable albums out each week. Here are the albums out on November 20th, 2020:
Megan Thee Stallion, Good News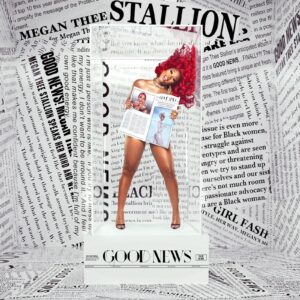 Megan Thee Stallion has come through with her much-anticipated debut studio album, Good News. The follow- up to this March's Suga EP features guest spots from SZA, Lil Durk, City Girls, Popcaan, DaBaby, Big Sean, and 2 Chainz. Speaking about how lockdown affected her creative process, Megan said in an interview with the Guardian earlier this year: "Not having a lot of people trying to give me an opinion has definitely unlocked a different level of creativity. Now, I don't have anybody that I can necessarily play it for because, who in the house? It's just me, reassuring myself that I like what I'm writing, and I like the beats I'm choosing. So when it comes out, it'll be 100% Megan: 100% Megan's opinion, 100% what Megan wants." Good News includes the previously released singles 'Savage Remix' (feat. Beyoncé), 'Girls in the Hood', and 'Don't Stop' (feat. Young Thug).
BTS, BE (Deluxe Edition)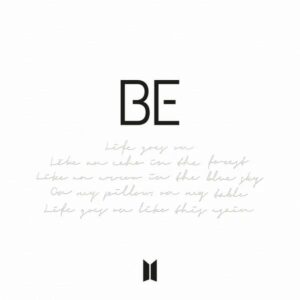 BTS have released their first all-English album, BE, via Big Hit and Columbia. The K-pop group's latest LP, which contains 8 tracks including the smash hit 'Dynamite', marks the follow-up to this year's Map of the Soul: 7 and their fifth album overall. Speaking about the album in an interview with Teen Vogue, BTS said: "An increase of direct participation in the album-making process allowed us to explore more aspects of our music and creativity. Because all the members are involved in the album somehow, there are more last minute changes being made than before, which leads to more uncertainties surrounding the finalization of the release date." A press release adds that BE "imparts a message of healing to the world by declaring, 'Even in the face of this new normality, our life goes on'."
Kali Uchis,  Sin Miedo (del Amor y Otros Demonios) ∞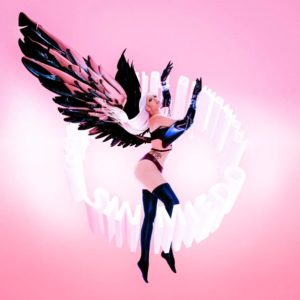 Kali Uchis has returned with a new album titled Sin Miedo (del Amor y Otros Demonios) ∞. Out now via Interscope, the record follows her 2018 debut Isolation and marks her first Spanish language LP. It includes the previously released tracks 'Aquí Yo Mando' (with Rico Nasty), 'La Luz' (with Jhay Cortez), and  'te pongo mal (prendelo)' (with Jowell & Randy). Talking about the album in an interview with Evening Standard, Uchis stated: "I'm really proud of this next project, and even though I don't get to give it to the world when I wanted to, I really do believe that everything's gonna happen when it's supposed to happen."
King Gizzard & The Lizard Wizard, K.G.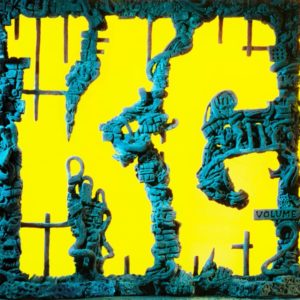 King Gizzard & The Lizard Wizard are back with new album called K.G, out now via Caroline. The psych-rockers' latest marks their first studio release in over a year, following 2019's Infest the Rats Nest, though the band also released three benefit live albums for Australian bushfire relief earlier this year, as well as the documentary film RATTY. According to a press release, the gestation of K.G. dates back to their acclaimed 2017 record Flying Macrotonal Banana. "FMB was one of the purest and most enjoyable recording experiences we've had, and the ideas just kept coming," band leader and multi-instrumentalist Stu Mackenzie explained, adding, "It's almost like an album that normal people make. Almost…"
Other albums out today:
Laura Fell, Safe from Me; Liturgy, Origin Of The Alimonies; The War on Drugs, LIVE DRUGS; Cabaret Voltaire, Shadow Of Fear, Hypoluxo, Hypoluxo; Partner, Never Give Up; The Cribs, Night Network.