Smerz have announced their debut album: Believer arrives February 26 via XL. The Norwegian duo have also shared a new video for the album's title track. Check out the Benjamin Barron-directed clip below, and scroll down for the LP's cover artwork and tracklist.
"The lyrics for this song were written over a period of almost two years," the duo said of the song in a statement. "So it ended up having a natural development parallel to our lives."
Believer follows Smerz's first two EPs: 2017's Okey and 2018's Have fun. The duo's Henriette Motzfeldt and Catharina Stoltenberg first teased the project in October of last year with a trailer for the album, featuring the single 'The favourite' and its spoken word companion, 'Rap interlude'. A second teaser followed later that month, featuring the tracks 'I don't talk about that much' and 'Hva hvis'.
Believer Cover Artwork: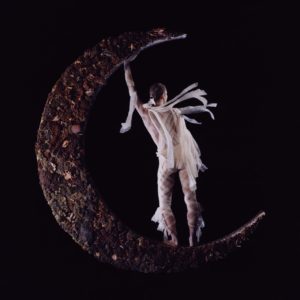 Believer Tracklist:
1. Gitarriff
2. Max
3. Believer
4. Versace Strings
5. Rain
6. 4 temaer
7. Hester
8. Flashing
9. The favourite
10. Rap interlude
11. Sonette
12. Glassboard
13. Grand Piano
14. Missy
15. I don't talk about that much
16. Hva hvis