Experimental Guatemalan cellist Mabe Fratti has announced a new album: Será que ahora podremos entendernos? (which translates to Will we be able to understand each other now?) arrives on June 25 via Unheard of Hope. Along with the announcement, Fratti has also shared a new single featuring claire rousay called 'Hacia El Vacio', which comes with a video created by Mexican filmographer KIX. Watch it below.
"This song is about the quest to understand something that has been said and how slow the process of explaining can be," Fratti said in a statement. "How words serve as a kind of bridge, but that finally there is a point where we can only trust that we understood. Claire Rousay intervened in this song with field recordings and cymbals."
Of the video, she added:
I wanted to work with Kix because I saw him making visuals in some gigs here in Mexico, we kept in touch and eventually I very casually asked him if he wanted to make them. The making of the video was very DIY, there were 3 of us in the set. A friend lent us his space called "El Entresuelo" which is a self-managing space for movement and performance. It's a black box, and all the idea was Kix's. He had the green light for almost everything, the idea was to let him make his own interpretation of the song.  The main idea that inspired the creation of this video is the flux of waves in as the means to deliver information. Using a pendulum and a swinging crystal ball, Kix documents its behaviour, noting the variety of journeys that can derive from its swing. Also, these same crystal balls appear in a Galton Board, where the balls fall between nails with only left and right, yes and no as options: but even so, the journey of the balls is unpredictable. The video is a collection of poetic images of these processes. 
Será que ahora podremos entendernos? follows Fratti's debut album, last year's Pies sobre la tierra. Commenting on the central theme of the new record, Fratti said, "The everyday act of communication is contradicted by the idea that communicating with others, and yourself, is never simple: it's ultimately an absurd desire to want to be absolutely understood yet we insist to be because we have this human desire for connection."
claire rousay released her latest LP, a softer focus, last Friday (April 9). Read our Artist Spotlight interview with rousay.
Será que ahora podremos entendernos? Cover Artwork: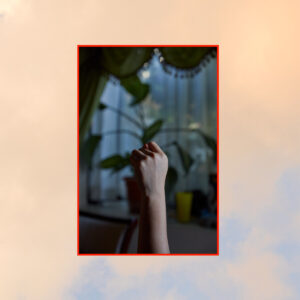 Será que ahora podremos entendernos? Tracklist:
1. Nadie Sabe
2. Mil formas de Decirlo
3. Hacia el Vacío [feat. Claire Rousay]
4. En Medio
5. Inicio vínculo Final
6. Aire
7. Cuerpo de Agua
8. Que Me Hace Saber Esto