In this segment, we showcase the most notable albums out each week. As of this writing, Kanye West's long-delayed Donda has yet to materialize, and so here are the albums out on July 23, 2021:
---
Darkside, Spiral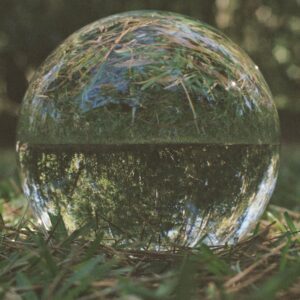 Darkside, the duo of Nicolás Jaar and Dave Harrington, have returned with their long-awaited sophomore album. Out now via Matador, the follow-up to 2013's Psychic is called Spiral and it includes the advance tracks 'Liberty Bell' and 'The Limit'. "From the beginning, Darkside has been our jam band. Something we did on days off," Jaar said in a statement. "When we reconvened, it was because we really couldn't wait to jam together again." Harrington added: "It felt like it was time again. We do things in this band that we would never do on our own. Darkside is the third being in the room that just kind of occurs when we make music together."
---
Anika, Change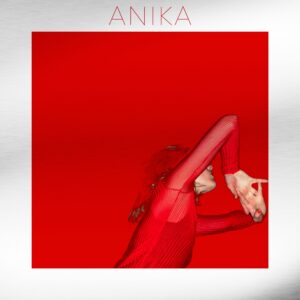 Anika is back with her first new album in 11 years, Change, out now via Sacred Bones/Invada. The Berlin-based artist previewed the follow-up to her 2010 self-titled LP with the singles 'Finger Pies', 'Rights', and the title track. "This album had been planned for a little while and the circumstances of its inception were quite different to what had been expected," she said of the album, which was co-produced by Exploded View's Martin Thulin and recorded during the pandemic. "This colored the album quite significantly. The lyrics were all written there on the spot. It's a vomit of emotions, anxieties, empowerment, and of thoughts like—How can this go on? How can we go on?"
---
Dave, We're All Alone in This Together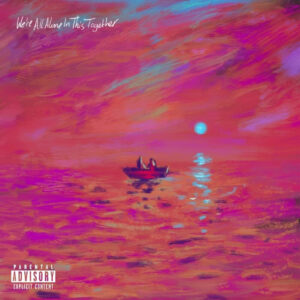 Dave has followed up his Mercury Prize-winning album Psychodrama with the new LP We're All Alone in This Together. The South London rapper's latest features guest spots from Stormzy, James Blake, WizKid, Boj, and Snoh Aalegra. "I feel like Psychodrama was me aged zero to 20," Dave said in an interview with Ciaran Thapar for British GQ. "Now, I get to go from zero backwards in time and explore stories from before, stuff that led up to the events of the first album: heritage, history, culture, my family, the countries that we come from, the regressive state of humanity in where we are now. Migration is a massive thing for me – boats, freedom of movement. The artwork represents that – the journey – all at the same time, as delivering life from the perspective of someone who has just come off the back of all this… It's a massive change in character."
---
Mega Bog, Life, And Another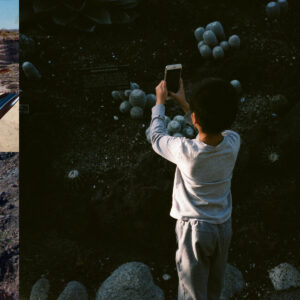 Erin Birgy's latest Mega Bog album, Life, and Another, is out now via Paradise of Bachelors. The new record, which follows 2019's Dolphine, was recorded in various studios: the Unknown in Anacortes, Washington, Way Out in Woodinville, Washington, and Tropico Beauty in Glendale, California. The 14-track LP features contributions from Aaron Otheim, Zach Burba of iji, Will Segerstrom, Matt Bachmann, Andrew Dorset of Lake, James Krivchenia of Big Thief (who co-produced the album), Hand Habits' Meg Duffy, Jade Tcimpidis, Alex Liebman, and co-engineers Geoff Treager and Phil Hartunian.
---
Emma-Jean Thackray, Yellow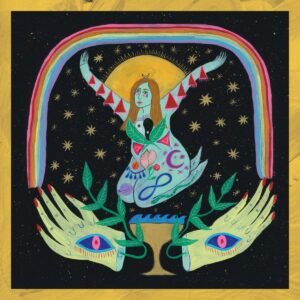 Producer, multi-instrumentalist, and singer Emma-Jean Thackray has released her debut album Yellow via her own label Movementt. The 14-song LP draws influence from '70s jazz fusion and P-funk, as well as artists including Sun Ra and Alice Coltrane. "I wanted the whole thing to sound like a psychedelic trip," Thackray explained in a statement. "You put on the first track, it takes you through this intense thing for almost an hour, and then you emerge on the other side transformed." The album, which follows Thackray's 2020 EPs Um Yang 음 양 and Rain Dance, was promoted with the singles 'Our People', 'Spectre', and 'Say Something'.
---
yes/and, yes/and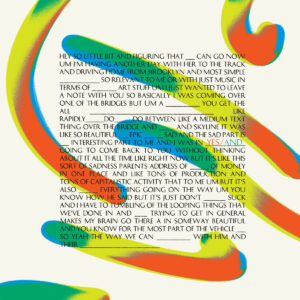 yes/and is the project of singer-songwriter and guitarist Meg Duffy aka Hand Habits and producer Joel Ford (Oneohtrix, Jacques Greene, North Americans). Today, they've unveiled their debut self-titled record via Driftless Recordings. The pair made the 10-track LP during the pandemic and announced it back in April with the release of the singles 'Ugly Orange' and 'Centered Shell'.
---
Molly Burch, Romantic Images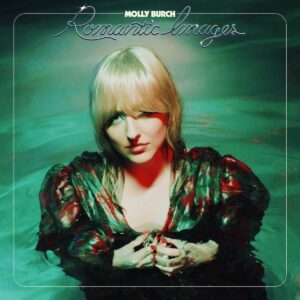 LA-born, Austin-based artist Molly Burch has released a new album called Romantic Images, out now via Captured Tracks. The follow-up to 2018's First Flower includes the previously unveiled singles 'Control' and the Wild Nothing collaboration 'Emotion'. Recorded in Denver with Tennis' Alaina Moore and Pat Riley, the 10-track LP reflects Burch's "radical choice to shed the anxiety and insecurity of her twenties and embark upon a confident embrace of her truest self," according to a press release.
---
Leon Bridges, Gold-Diggers Sound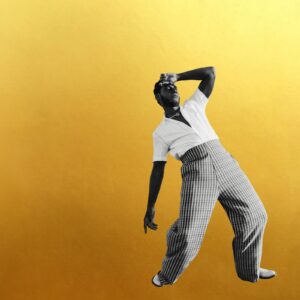 Leon Bridges has dropped Gold-Diggers Sound, his third full-length album following 2018's Good Thing (via Columbia). The 11-track LP features the Terrace Martin collaboration 'Sweeter' as well as the promotional singles 'Motorbike' (which was accompanied by an Anderson .Paak-directed video) and 'Why Don't You Touch Me'. "I spent two years jamming in what often felt like a musician's paradise," Bridges said in a statement. "We effortlessly moved from the dance floor to the studio. We would be finishing our tequilas at 10:00 AM and waking up with coffee and getting to work at 10:00 PM. It was all for the love of R&B and musicianship. This is my most sensual and confident album to date, and I cannot wait to unleash it."
---
Other albums out today:
Jackson Browne, Downhill From Everywhere; Alexis Marshall, House of Lull. House of When; David Crosby, For Free; Maxine Funke, Seance; Piroshka, Love Drips and Gathers; Peyton, PSA; Dusted, III; Taphari, Blind Obedience; LOLAA, La Marea.