Philly's Church Girls have announced a new LP titled Still Blooms. The record arrives October 8 via Anchor Eighty-Four Records and new UK label home Big Scary Monsters. Check out the new single 'Basement' below, and scroll down for the album cover and tracklist.
"Mitchell [Layton, guitar] had been sending me tons of instrumental ideas, and when I heard this one I knew it had to be included," singer-guitarist Mariel Beaumont explained in a statement. "I went through endless drafts of lyrics and vocal melodies because I wanted to do justice to what he'd written."
Last month, Church Girls released the single 'Seperated'.
Still Blooms Cover Artwork: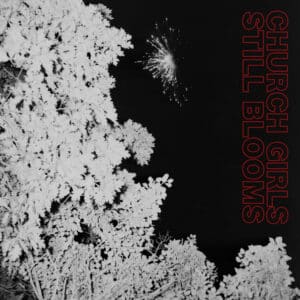 Still Blooms Tracklist: 
1. Surface
2. Separated
3. August
4. Vacation
5. Undone
6. Basement
7. Dune
8. Dissolve
9. Gone
10. Vision