In this segment, we showcase the most notable albums out each week. Here are the albums out on September 17, 2021:
---
Lil Nas X, MONTERO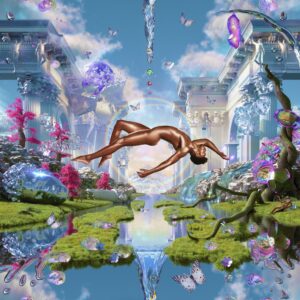 Lil Nas X's much-anticipated debut album has arrived. Out now via Columbia, MONTERO features the previously released singles 'Montero (Call Me by Your Name)', 'Sun Goes Down', and the Jack Harlow-assisted 'Industry Baby', as well as collaborations with Megan Thee Stallion, Elton John, Miley Cyrus, and Doja Cat. Along with the 15-track LP, which was executive produced by Take A Daytrip, Nas has shared the official video for 'That's What I Want' and debuted his satirical talk show The Montero Show.
---
Moor Mother, Black Encyclopedia of the Air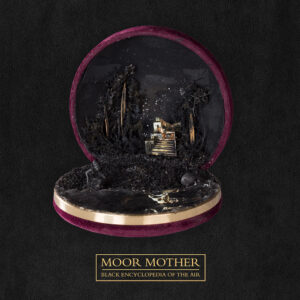 Moor Mother, the moniker of Philadelphia activist and experimental artist Camae Ayewa, has released her new album, Black Encyclopedia of the Air, via Anti-. The LP was recorded at home in March 2020 at the start of the pandemic with soundscape artist and producer Olof Melander. A press release describes the record, which follows Moor Mother's 2020 Billy Woods collaboration BRASS, as "13 mesmerizing tracks about memory and imprinting and the future, all of them wafting through untouched space like the ghostly cinders of a world on fire, unbound and uncharted, vast and stretching across the universe."
---
Adia Victoria, A Southern Gothic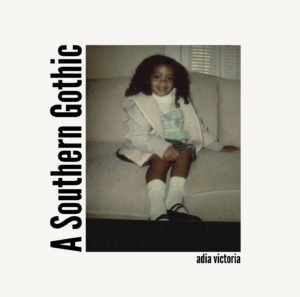 Adia Victoria has followed up her 2019 album Silences with A Southern Gothic, out now via Canvasback/Parlophone Records. The record features guest contributions from Jason Isbell, Margo Price, and The National's Matt Berninger, and includes the previously unveiled singles 'Magnolia Blues' and 'You Was Born to Die'. "With this project, I was so anchored in the past and the Black brilliance that came before me that it was kind of a road map," Victoria said in a statement. "They said, 'Sweetie, we're gonna locate you, and we're gonna allow you to move it forward.'"
---
José González, Local Valley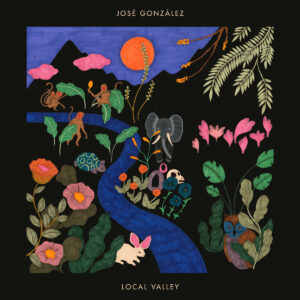 José González has returned with a new LP, Local Valley, out now via Mute. Ahead of its release, the Swedish singer-songwriter previewed the album with the tracks 'Swing', 'El Invento', 'Visions', and 'Head On'. In press materials, González described the album, which follows 2015's Vestiges & Claws, as "a natural continuation of the styles I've been adding through the years both solo and with Junip." He added: "I set out to write songs in the same vein as my old ones: short, melodic and rhythmical. It's more outward looking than my earlier works, but no less personal. On the contrary, I feel more comfortable than ever saying that this album reflects me and my thoughts right now."
---
Alexa Rose, Headwaters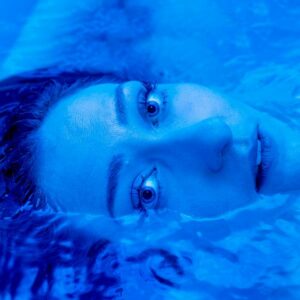 North Carolina-based singer-songwriter Alexa Rose has put out her debut solo album, Headwaters, via Big Legal Mess. Her sophomore LP following 2019's Medicine for Living, the project was recorded over five sessions in Memphis, Tennessee at Delta Sonic Studios, with production from Bruce Watson. "I feel like this record is the first time I've ever let my whole self into the room," Rose stated in press materials. "The parts of me that are angry and wanting to stand up and the parts that want to be quiet. The parts that remember being a kid. Letting myself release all of that in the studio and having all these people back me up and make it work was a tremendous gift."
---
YVETTE, How the Garden Grows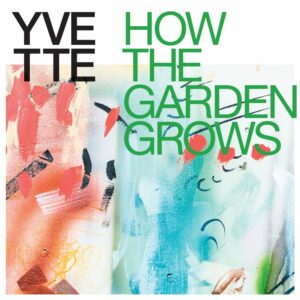 Yvette, the moniker of New York-based artist Noah Kardos-Fein, has issued their new album How the Garden Grows via Western Vinyl. "I wanted to see what new limits I could push myself and my instruments to," Kardos-Fein said in a statement about the LP, which follows 2013's Process and was preceded by the singles 'Contact High', 'For a Moment', and 'B61'. "I wanted to see how closely I might be able to capture to tape the physicality of a live experience with the clarity of a studio recording."
---
Other albums out today:
Lindsey Buckingham, Lindsey Buckingham; Bad Bad Hats, Walkman; Florry, Big Fall; Alexis Taylor, Silence; H3000, H3000.