Screaming Females' Marissa Paternoster has announced her debut solo album: Peace Meter is set to arrive on December 3 via Don Giovanni. The album's first single 'White Dove' is out today, and it features Thou guitarist Andy Gibbs. Check it out via the accompanying video below.
Paternoster worked with Gibbs on the whole LP and recorded it with Shanna Polley of the NYC-based band Snakeskin and cellist Kate Wakefield of the Cincinnati-based band Lung. The album was mixed by Eric Bennett.
Earlier this year, Paternoster released a new EP under the moniker Noun.
Peace Metter Cover Artwork: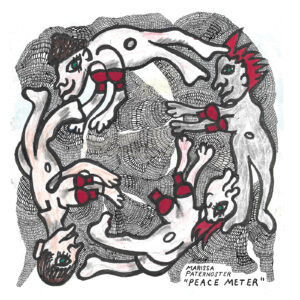 Peace Metter Tracklist:
1. White Dove
2. Black Hole
3. I Lost You
4. Sore
5. Balance Beam
6. Shame
7. Waste
8. Running
9. Promise