Vancouver indie rock band Peach Pit have announced their new album, From 2 to 3, which arrives on March 4 via RCA. They've also shared a video for the new single 'Look Out' to accompany the announcement. Check it out below, along with the album's cover art and tracklist.
Produced by Robbie Lackritz, the LP "is a collection of songs that were written late at night, alone in a small apartment with a hushed voice so as not to wake anyone," lead singer Neil Smith said in a statement, continuing: "We're excited to be releasing one of our favorites from the record called 'Look Out!'; it's a nod to the apartments and neighborhoods where we wrote these songs, and to the corner store attendants that sold us junk on those late nights. The guys and I and our long-time collaborator Lester also went on a road trip this summer and filmed some videos that we really feel capture the spirit of the music perfectly'."
From 2 to 3 will mark Peach Pit's third studio album, following their 2017 debut Being So Normal and 2020's You and Your Friends.
From 2 to 3 Cover Artwork: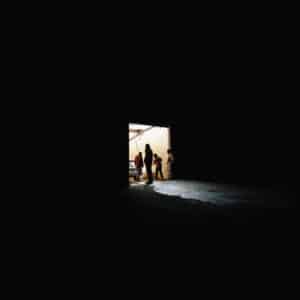 From 2 to 3 Tracklist:
1. Up Granville
2. Vickie
3. Lips Like Yours
4. Pepsi on the House
5. Look Out!
6. Everything About You
7. Give Up Baby Go
8. Last Days of Lonesome
9. Drips on a Wire
10. 2015
11. From 2 to 3