elkyn, the moniker of Joey Donnelly, has announced his debut album: holy spirit social club set to arrive on March 18 via Curation Records. The LP is being previewed with the lead single 'everything looks darker now', which you can check out below. Scroll down for the album's cover artwork and tracklist, too.
"This is about a rainy gig I played in Manchester," Donnelly said of the new track in a statement. "I invited someone and didn't expect them to show up and when they did I shied away from them for most of it. We had a big catch up over a cigarette outside but when I left I realised how much I missed them."
holy spirit social club will follow elkyn's 2020 EP beech.
holy spirit social club Cover Artwork: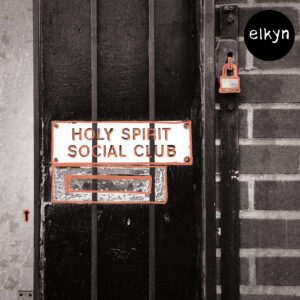 holy spirit social club Tracklist:
1. change
2. found the back of the tv remote
3. fell
4. i was never in it
5. talon
6. everything looks darker now
7. change (reprise)
8. if you're still leaving
9. last night
10. i don't know the way from here
11. this is the end
12. it figures