Viji – the moniker of London-based singer Vanilla Jenner – has announced a new EP called Cali, which is out March 11 via Dirty Hit. Along with the news, Viji has dropped the new track 'Mercy'. Check it out below.
"I was writing it as if you're sitting there laughing at the world ending," Viji explained in a statement. "People want atonement, but you're not going to give it to them. You're just having a great time like, 'I'm not here to give you that'."
Cali will mark Viji's third EP, following 2020's Are You In My Head and 2021's Suck It.
Cali Cover Artwork: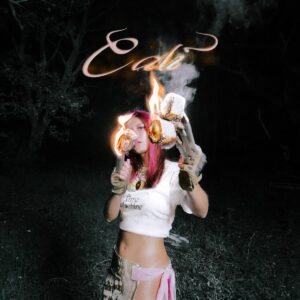 Cali Tracklist:
1. Not Enough
2. Mercy
3. Feel It
4. Skin Deep
5. Cali
6. Parasite