Maia Friedman of Dirty Projectors and Coco has announced her debut solo album, Under the New Light. It's out March 11 via Last Gang Records. Along with the announcement, Friedman has followed up her November single 'Where the Rocks Are' with a new one titled 'First to Love'. Check it out below, and scroll down for the album artwork (a photo of young Maia taken by her mother Willow Young) and tracklist.
Friedman commented on the new single in a press release:
It is a humbling privilege to love someone in all their humanness and imperfection, to not only support but celebrate them through their journey of growth and exploration, to be by their side as they evolve into new versions of themselves. "Peel away / Keeping me up through the night // Escape / Be whatever you like" translates to: I will love even the deepest layers of who and what you are. A question I pose to myself is, what if this person were me?
On Under the New Light, Friedman collaborated closely with Tom Deis (Pineapple Room Studio), Peter Lalish, and producer Dan Molad, working sporadically on the album across the US, in Omaha, New York, and Los Angeles.
Under the New Light Cover Artwork: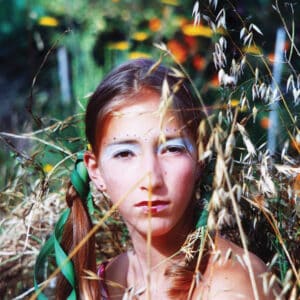 Under the New Light Tracklist:
1. Where The Rocks Are
2. First To Love
3. Happiness
4. Under The New Light
5. Elevate Us
6. Sunny Room
7. Raintime For Yohei
8. All We Are (How To Last)
9. Interlude
10. A Sleep In The Garden