Babeheaven, the London five-piece led by Nancy Andersen and Jamie Travis, have announced their second album. Sink Into Me will be released on March 18 via Believe. Today's announcement comes with the release of the new single 'Make Me Wanna', featuring Brooklyn rapper Navy Blue. Check it out via the Noel Paul-directed video below, along with the album's cover artwork (designed by British artist and model Kesewa Aboah) and tracklist.
​"The verses and chorus from this song were taken from two really old demos," Andersen said in a statement about 'Make Me Wanna'. "Listening to it now I was obviously really heartbroken but I find it hard to be direct with my lyrics. The synth swells in this song really pull at my heartstrings and when we were writing the track for this it reminded me of those lyrics and how I felt at that time. I reached out to Navy to see if he wanted to be part of the album and he wrote a verse for this song it really feels like a direct and concise version of what I was trying to say in that moment."
Sink Into Me will follow Babeheaven's 2020 debut album, Home For Now. It includes the early tracks 'The Hours' and 'Don't Wake Me'.
Sink Into Me Cover Artwork: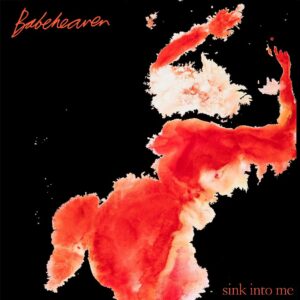 Sink Into Me Tracklist:
1. French One
2. The Hours
3. Holding On
4. Make Me Wanna
5. Don't Wake Me
6. Fading
7. No Breakfast
8. Sink Into Me
9. Erase
10. Open Your Eyes