In this segment, we showcase the most notable albums out each week. Here are the albums out on January 28, 2022:
---
Amber Mark, Three Dimensions Deep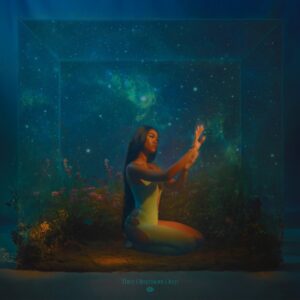 Amber Mark has released her debut album, Three Dimensions Deep, via PMR/Interscope. Arriving four years after the singer-songwriter's second EP Conexão, the record includes the previously released songs 'Softly', 'What It Is', 'Worth It', 'Competition', and 'Foreign Things'. "Three Dimensions Deep is a musical journey of what questions you begin to ask yourself when you start looking to the universe for answers," Mark explained in press materials. "I can only go as deep as the third dimension as that's how we see the world, but what about when you start looking to the universe within for answers."
---
Anaïs Mitchell, Anaïs Mitchell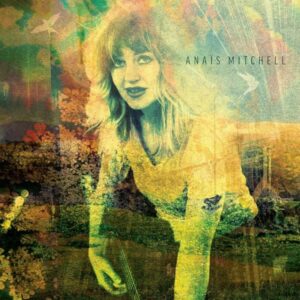 Having written for the Broadway musical Hadestown, Bonny Light Horseman, and Big Red Machine, Anaïs Mitchell is back with her first solo album in a decade. Out now via BMG, the self-titled record was produced by Josh Kaufman and features contributions from Michael Lewis, JT Bates, Thomas Bartlett, and Aaron Dessner, as well as string and flute arrangements from Nico Muhly. "During the first pandemic summer I was staying on the family farm where I grew up, in a little house that belonged to my grandparents when they were alive. I could see the stars for the first time in a long time," Mitchell said of the inspiration behind the album in press materials. "I wasn't traveling anywhere, or even doing much of anything, for the first time in a long time."
---
Thyla, Thyla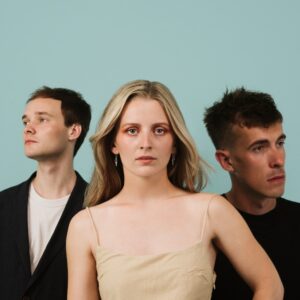 Thyla have put out their debut self-titled album via Easy Life. Ahead of the release, the Brighton trio – vocalist Millie Duthie, bassist Dan Hole, and drummer Danny Southwell – unveiled the tracks 'Gum', '3', and Flush'. The record follows two EPs, 2019's What's On Your Mind and 2020's Everything at Once. "The social contract has been broken and now our music and what we write about makes even more sense," Thyla explained in press materials. "Our album began as a progression of the inward journeys we're all on and right now, it has never been more relevant to the individual who may be looking for help with whatever they're going through."
---
Katie Dey, forever music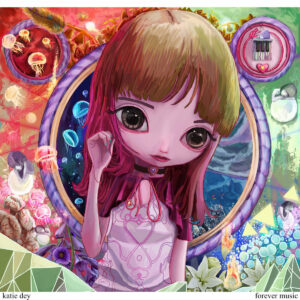 Katie Dey has a new album out called forever music. Recorded entirely by Dey, the follow-up to 2020's Mydata is available as a Bandcamp exclusive, although she noted in a press release that "it may be released on streaming services in the future if i feel like it." Calling it the "most vulnerable and straightforward music i've ever made," she said of the album in a statement: "forever music is about the eternal power of music and genuine love between women. its about staying alive as long as possible, in defiance against all odds, through life-threatening sickness in world made to hurt u, doing what little things possible to care for the people you love the most." Dey previewed it with the singles 'unfurl' and 'real love'.
---
deathcrash, Return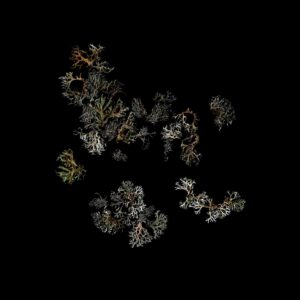 London slowcore four-piece deathcrash have issued their debut LP, Return, which is out now via untitled (recs). The album, which the band recorded live with an emphasis on collaboration, was preceded by the singles 'Doomcrash', 'Unwind', 'Horses'. Since forming in 2019, deathcrash – comprised of vocalist/guitarist Tiernan Banks, bassist Patrick Fitzgerald, guitarist Matthew Weinberger, and drummer Noah Bennett – have shared two EPs, 2019's Sundown (A Collection of Home Recordings) and last year's People thought my windows were stars.
---
Cloakroom, Dissolution Wave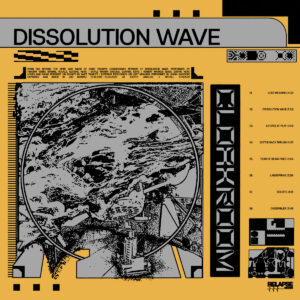 Cloakroom have returned with a new LP called Dissolution Wave, out now via Relapse. In press materials, the band described the album – which follows 2019's Time Well and 2015's Further Out – as "a space western in which an act of theoretical physics – the dissolution wave –wipes out all of humanity's existing art and abstract thought…. Written from the perspective of the album's protagonist—an asteroid miner who writes songs by night." Cloakroom guitarist/vocalist Doyle Martin added: "We lost a couple of close friends over the course of writing this record. Dreaming up another world felt easier to digest than the real nitty-gritty we're immersed in every day."
---
Pinegrove, 11:11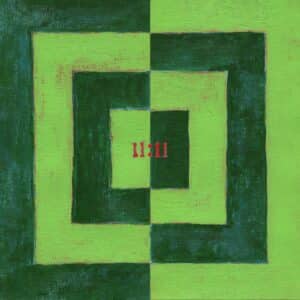 Pinegrove's new album 11:11 is out today via Rough Trade. The follow-up 2020's Marigold was mixed by Death Cab For Cutie guitarist Chris Walla, and it includes the previously shared tracks 'Alaska', 'Orange', and 'Respirate'. "Calling the record 11:11 should be a heartening statement, though there's certainly a range of emotion across the album," frontman Evan Stephens Hall explained in a statement. "There's much to be angry about right now, and a lot of grief to metabolize. But hopefully, the loudest notes are of unity, collectivity, and community. I want to open a space for people to feel all these things."
---
Other albums out today:
Eels, Extreme Witchcraft; Black Flower, Magma; MØ, Motordrome; Modern Nature, Island of Noise; Ghostly Kisses, Heaven, Wait.