In this segment, we showcase the most notable albums out each week. Here are the albums out on February 4, 2022:
---
Mitski, Laurel Hell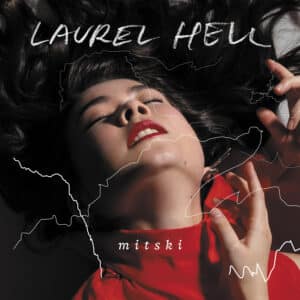 Mitski is back with her sixth studio album, Laurel Hell. Out now via Dead Oceans, the follow-up to 2018's Be the Cowboy includes the previously released songs 'Working for the Knife', 'The Only Heartbreaker', 'Heat Lightning', and 'Love Me More'. "I needed love songs about real relationships that are not power struggles to be won or lost," Mitski said of the new album in press materials. "I needed songs that could help me forgive both others and myself. I make mistakes all the time. I don't want to put on a front where I'm a role model, but I'm also not a bad person. I needed to create this space mostly for myself where I sat in that gray area." She recorded the LP with her longtime producer Patrick Hyland during the pandemic, when some of the songs "slowly took on new forms and meanings, like seed to flower," and the record as a whole became "more uptempo and dance-y." Read our review of the album.
---
Animal Collective, Time Skiffs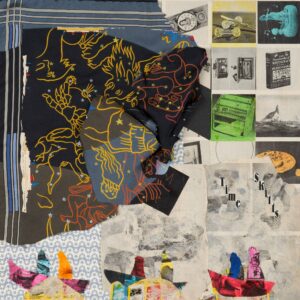 Animal Collective have returned with their eleventh studio album and first since 2016's Painting With. Out today via Domino, Time Skiffs was preceded by the tracks 'Prester John', 'Walker', and 'Strung With Everything', and 'We Go Back'. Avey Tare, Deakin, Geologist, and Panda Bear recorded the LP across the course of 2020, with Marta Salogni handling the mixing. A press release described the songs on the album as "love letters, distress signals, en plein air observations, and relaxation hymns, the collected transmissions of four people who have grown into relationships and parenthood and adult worry. But they are rendered with Animal Collective's singular sense of exploratory wonder, same as they ever were."
---
Cate Le Bon, Pompeii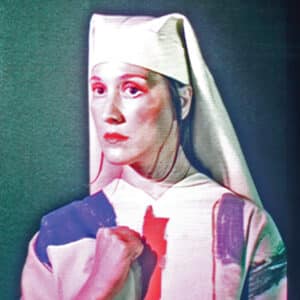 Cate Le Bon has released her new album Pompeii via Mexican Summer. The Welsh musician wrote and recorded her sixth LP with co-producer Samur Khouja in an "uninterrupted vacuum" in Cardiff, with exits sealed, granting herself "permission to annihilate identity." Le Bon explained in a statement: "Pompeii was written and recorded in a quagmire of unease. Solo. In a time warp. In a house I had a life in 15 years ago. I grappled with existence, resignation and faith. I felt culpable for the mess but it smacked hard of the collective guilt imposed by religion and original sin." The album was previewed with the singles 'Running Away', 'Moderation', and 'Remembering Me'.
---
Black Country, New Road, Ants From Up Here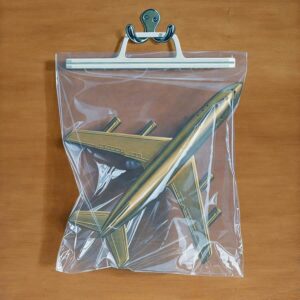 Black Country, New Road have followed up their 2021 debut For the first time with Ants From Up Here, which is out now via Ninja Tune. The 10-track LP includes the previously unveiled tracks 'Concorde', 'Bread Song', 'Chaos Space Marine', and 'Snow Globes'. While their debut blended klezmer, post-rock, and experimental music, their latest also incorporates elements of classical minimalism and indie folk. "Releasing two albums in one year has been a fun and interesting challenge," the band stated in a press release. "At the start of 2021 we decided to make something really good together. We were lucky enough to leave London and cross a small body of water to go to the Isle of Wight to record the album – being in the countryside was a creatively enriching experience." Just days ahead of the album's release, the London collective announced that frontman Isaac Wood has left the group, which will continue as a six-piece.
---
Los Bitchos, Let The Festivities Begin!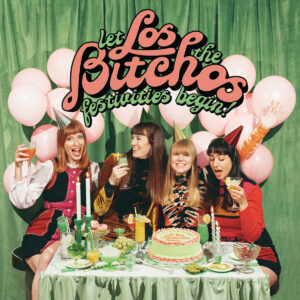 Let The Festivities Begin!, the debut album from Los Bitchos, has arrived via City Slang. The London-based, pan-continental instrumental four-piece – comprised of Serra Petale, Agustina Ruiz, Josefine Jonsson, and Nic Crawshaw – previewed the record with the singles 'Good to Go!' and 'Las Panteras', and 'Pista (Fresh Start)', all of which came with videos directed by Tom Mitchell. The record was produced by Alex Kapranos of Franz Ferdinand in Gallery Studios, London, the recording space owned by Roxy Music's Phil Manzanera.
---
yeule, Glitch Princess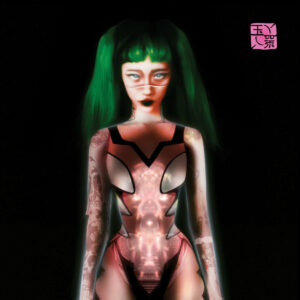 yeule, the London-based artist born Nat Ćmiel, has released their latest LP, Glitch Princess. The follow-up to 2019's Serotonin II features the previously shared tracks 'Friendly Machine', 'Don't Be So Hard on Yourself', and 'Too Dead Inside'. Combining video game sounds, experimental shoegaze, and art-pop, Glitch Princess "opens a channel to the in-between spaces: error messages and broken computer code, what it is to be conceptually manifested and the curation of the aesthete," according to a press release. "Ćmiel's experiences with sobriety resulted in a flood of emotions and Glitch Princess is the undiluted excerpt of this downpour. A redirection of chaotic energy into verse, and the opportunity to confront their own vices."
---
Saba, Few Good Things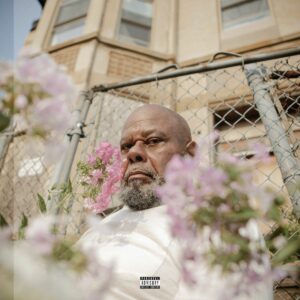 Saba has dropped a new album called Few Good Things. It marks the Chicago rapper-producer and Pivot Gang co-Founder's third studio LP and includes collaborations with Pivot Gang, G Herbo, Black Thought, Krayzie Bone, 6LACK, Smino, Mereba, Fousheé, Benjamin Earl Turner. "The concept of 'Few Good Things' is the realization of self after a search for exterior fulfillment," Saba explained in a statement. "It is the satisfaction and completeness you gain by simply living a life that is yours. Few is a small number, but few is not lonely. In the face of all adversity, a few good things is recognizing and accepting blessings. Few is to count them, one by one – an empty glass is full of air, an empty bank is full of lessons., and an empty heart is full of memories. Few good things is to grow comfortable with the empty, and despite that, finding your fullness."
---
Rolo Tomassi, Where Myth Becomes Memory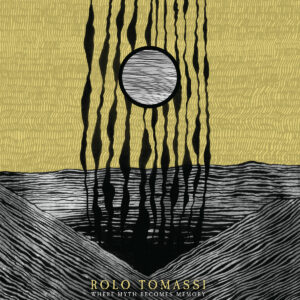 Rolo Tomassi have put out their latest album, Where Myth Becomes Memory, via MNRK. The follow-up to the UK post-hardcore band's 2018 LP Time Will Die And Love Will Bury It was preceded by the singles 'Cloaked', 'Drip', and 'Closer'. It completes a trilogy of albums that began with 2015's Grievances, with all three albums being produced by longtime collaborator Lewis Johns. "This is a really important album for all of us," keyboardist/vocalist James Spence explained in press materials. "Of anything we've done, it's the one I'm most proud of. I think it's the most ambitious and creative that our band has ever sounded and something that we've all needed to get through the last few years. We can't wait to share it and to have you help us bring it to life."
---
Other albums out today:
Erin Rae, Lighten Up; Korn, Requiem; 2 Chainz, Dope Don't Sell Itself; The Districts, Great American Painting; A Place to Bury Strangers, See Through You; Hippo Campus, LP3; recovery girl, NAUSEA POP vol 2; The Reds, Pinks and Purples, Summer at Land's End; Bastille, Give Me the Future; Wild Rivers, Sidelines; Partner Look, By the Book; Sofia Bolt, Soft Like a Peach.