Jemima Coulter has announced their debut album, Grace After a Party, which will be released on July 31 via Hand in Hive. Today's announcement comes with the release of a new single called 'SST'. Check it out below.
"The character I sing about in 'SST' leaves their old life with the clarity that the illness gave them, suddenly free from all of the reason that says that it's a stupid and dangerous idea," Coulter explained in a press release. "I wanted to capture the feeling of someone wandering unburdened by the expectations of traditional society and escaping to another kind of life and yet also only doing that because they're out of their mind – crazy enough to know what they really want. It's like the classic 'leaving home to achieve my dreams with nothin but a dime' storyline but I guess pointing out how unsafe that is in this financially-orientated world that doesn't give a f*ck about your dreams so you'd only really do it if you were ill."
Coulter is half of the duo Hailaiker alongside Ed Tullet and has collaborated with the likes of Squirrel Flower, S Carey, and Novo Amor. They self-produced and self-recorded Grace After a Party, which features contributions from Squirrel Flower's Ella Williams, Bingo Fury's Jack Ogborne, and Goya's Sten Glendenning.
Grace After a Party Cover Artwork: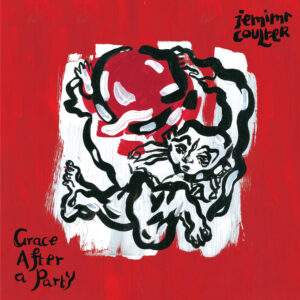 Grace After a Party Tracklist:
1. SST
2. Dancing With Lara
3. Piano
4. For Grace After A Party
5. Peeling
6. Horses
7. Peeling / Heaven
8. Estrella
9. [flowers]
10. New Recording / Reaching
11. The Well Of