Kai Whiston has announced his next album, Quiet As Kept, F.O.G., with the new single 'Between Lures'. The follow-up to 2019's No World As Good As Mine features contributions from Pussy Riot, EDEN, Iglooghost, and Helene Whiston. 'Between Lures' arrives today with a music video directed by Whiston himself. Check it out and find the album's cover art and tracklist below.
Talking about the new project, Whiston said in a statement: "I'm beginning to understand where my own habits and preconceptions come from, and starting to grow from what I spent so long to keep quiet, out of fear of judgement from others or myself. It's as if a fog has been lifted."
Since releasing No World As Good As Mine, Whiston surprise-dropped the mixtape Drayan! in 2021. He also launched the educational music production platform Lux Cache.
Quiet As Kept, F.O.G. Tracklist: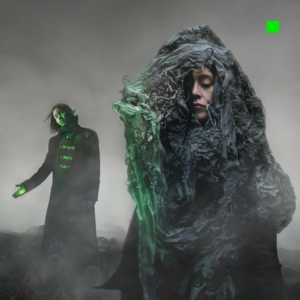 Quiet As Kept, F.O.G. Tracklist:
1. Between Lures
2. Q [feat. Pussy Riot]
3. Carrier Signal [feat. EDEN]
10. 10-10-73 [feat. Helene Whiston]
9. Lux 3 [feat. Iglooghost]
6. 27-04-99
4. Peace Convoy
7. Div Era
5. T.F.J.
8. Vivienne