In this segment, we showcase the most notable albums out each week. Here are the albums out on May 27, 2022:
---
Wilco, Cruel Country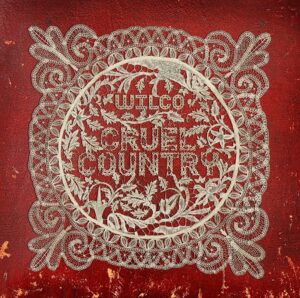 Wilco have released their latest album, a double LP called Cruel Country. Spanning 21 tracks, the follow-up to 2019's Ode to Joy is mostly comprised of live takes tracked at the Loft in Chicago – the first time the band has recorded live together in the same room since 2007's Sky Blue Sky. "There have been elements of Country music in everything we've ever done," Jeff Tweedy said in a statement. "We've never been particularly comfortable with accepting that definition, the idea that I was making country music. But now, having been around the block a few times, we're finding it exhilarating to free ourselves within the form, and embrace the simple limitation of calling the music we're making Country." The singles 'Falling Apart (Right Now)' and 'Tired of Taking it Out on You' preceded the record.
---
Maria BC, Hyaline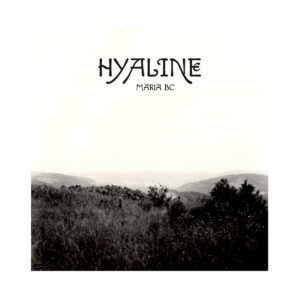 Hyaline, the debut album by Ohio-born, Oakland, CA-based artist Maria BC, is out now via Father/Daughter (US) and Fear of Missing Out Records (UK). Following their debut EP Devil's Rain, Maria BC recorded the album across their untreated apartment while living in Brooklyn, using tracks recorded directly into their phone and audio samples collected over the years alongside ethereal guitars and minimal percussion. The record features the previously unveiled tracks 'Betelguese', 'The Only Thing', and 'Good Before'. "Let the world wash over you," Maria BC said in press materials, "rather than try to pin it to one single thing."
---
Just Mustard, Heart Under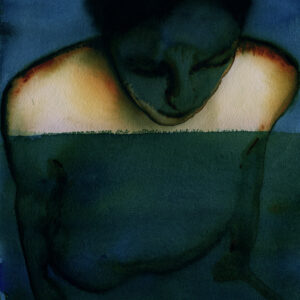 Just Mustard have followed up their 2018 debut Wednesday with a new album and their first for Partisan Records, Heart Under. The record was produced by the band and mixed by David Wrench, and its title is taken from the lyric "the heart under its foot" that appears on the track 'Sore'. "This album felt very blue to us," vocalist Katie Ball explained in a statement. "There was sadness and sorrow in the album, and it felt like being underwater and under something very heavy. We let that influence the music, but it wasn't a decision – it just naturally happened that way." Ahead of the album's release, Just Mustard shared the singles 'Seed', 'Still', 'I Am You', and 'Mirrors'.
---
Liam Gallagher, C'mon You Know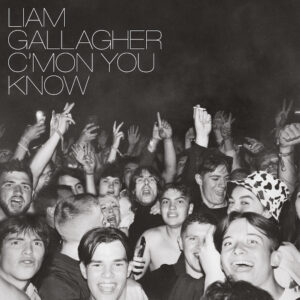 Liam Gallagher has issued his third solo album, C'mon You Know, via Warner Records. The follow-up to 2019's Why Me? Why Not was previewed by the singles 'Better Days', the Dave Grohl-assisted 'Everything's Electric',vand the title track. It was produced by Andrew Wyatt and features contributions from Vampire Weekend's Ezra Koenig and Nick Zinner of Yeah Yeah Yeahs. "It's a bit peculiar in places, which is good: 80 per cent madness and 20 per cent classic," Gallagher told The Sunday Times. "If you're going to start doing stuff like that on your third album, it helps if there's a bit of Covid about. Because if it doesn't take off, and people go, 'I'm not sure about this, it's a bit weird,' we can blame it on the virus and go back to the classic stuff."
---
Dehd, Blue Skies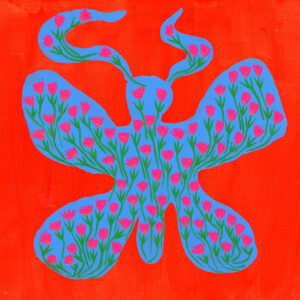 Dehd have dropped their latest LP, Blue Skies, via Fat Possum. The follow-up to 2020's Flower of Devotion includes the previously shared singles 'Window', 'Stars', and 'Bad Love'. To bring their vision to life, the band worked with mixing engineer Craig Silvey (The Rolling Stones, The National, Arcade Fire) and mastering engineer Heba Kadry (Slowdive, Bjork, Cate Le Bon) for the first time. "The record got more instrumentally complex, but there aren't a million different parts going on," singer/guitarist Jason Balla told SPIN of the process behind the LP. "Everything is built to add texture and support what's happening in the vocals and the emotions that are going on there."
---
Rosie Carney, i wanna feel happy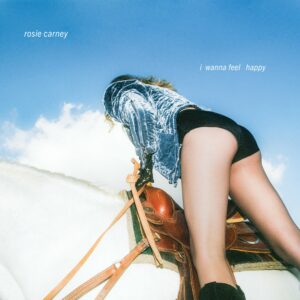 Rosie Carney has returned with her sophomore album, i wanna feel happy, out today via Color Study. The 11-track LP follows the London singer-songwriter's 2019 debut Bare as well as her full-length cover of Radiohead's The Bends, which came out in 2020. "Once I started playing around with The Bends songs, I realised I was pretty capable of taking my music in whichever direction I wanted to," Carney explained in press materials. "I've always been a fan of shoegaze, lofi, indie and classic rock music, I just didn't think it was possible to combine those sounds with my own music. Besides Radiohead I listened to a lot of Big Thief, FKA Twigs, Foglake, Slow Dive, David Bowie to name a few while I was making my demos for this album."
---
Companion, Second Day of Spring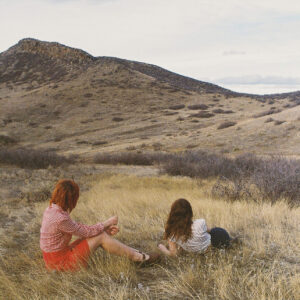 Companion – the Fort Collins, Colorado-based twin sister duo of Sophia and Jo Babb – have unveiled their debut full-length, Second Day of Spring. The 10-track record includes the promotional singles 'How Could I Have Known', '23rd Street', 'Snowbank', and 'If I Were A Ghost'. Drawing inspiration from the likes of Gillian Welch, Alison Krauss, and Samantha Crain, the duo recorded the album in a Colorado barn with an all-female team. "It's been 10 years since our dad died, and it's taken 10 years for us to get to this point where we feel like trusting," they commented in press materials. "We don't feel drawn toward chaos or constant darkness, whether it was self-manufactured darkness or just bad luck. We both feel better. We're not unhappy every day anymore. And this album is like that next step toward this new phase of life."
---
Stars, From Capelton Hill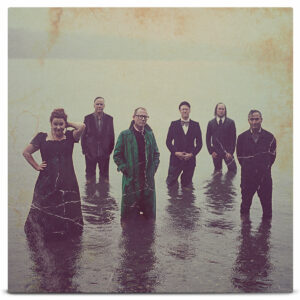 Stars are back with their first album in five years. Following There Is No Love in Fluorescent Light, From Capelton Hill is out now via Last Gang Records and features the previously shared tracks 'Pretenders', 'Snowy Owl', 'Build a Fire', 'Patterns', and 'Capelton Hill'. "I guess what 'From Capelton Hill' means to me is from memory, from the past, from a place that seems permanent but isn't, and I think that that sense of impermanence is a big part of what's in the record," co-vocalist Torquil Campbell explained in a press release. "Capelton Hill is a place where things in my mind, in my life, they've never changed. And yet it will go." Vocalist Amy Millan added: "This band has always been us trying to navigate what it means to be inside a life that is going to end. And we're getting closer."
---
Other albums out today:
Yama Warashi, Crispy Moon; Def Leppard, Diamond Star Halos; SEVENTEEN, Face the Sun; Kaitlyn Aurelia Smith & Emile Mosseri, I Could Be Your Dog / I Could Be Your Moon; HAAi, Baby, We're Ascending; Slang, Cockroach; 700 Bliss, Nothing to Declare; Bruce Hornsby, 'Flicted; First Hate, Cotton Candy; Murkage Dave, The City Needs a Hero; Total Slacker, ExtraLife; Your Old Droog, Yod Stewart; Steve Earle & The Dukes, Jerry Jeff; Alfie Templeman, Mellow Moon; Melissa Weikart, Here, There; Stacks, Love and Language; ELLES, A Celebration of the Euphoria of Life; CTM, Babygirl; VHOOR, Baile & Bass.