In this segment, we showcase the most notable albums out each week. Here are the albums out on July 1, 2022:
---
Naima Bock, Giant Palm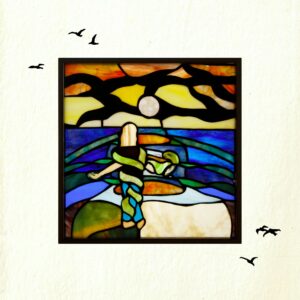 Giant Palm is the debut full-length from singer-songwriter Naima Bock, who was born in England and spent her early childhood in Brazil before moving to London. Out now via Sub Pop/Memorials of Distinction, the album was recorded with close collaborator Joel Burton in the studio of Speedy Wunderground's Dan Carey and includes the early singles 'Toll', '30 Degrees', 'Every Morning', and the title track. It features up to 30 musicians, whose contributions were captured with the assistance of engineer Syd Kemp. Talking about the process of making the record, Bock told The Quietus: "It's helped me to understand the songs a little better, and to have that vulnerability as a strength without destroying it. If I hadn't been working with Joel, I wouldn't have been able to expose any of that."
---
Momma, Household Name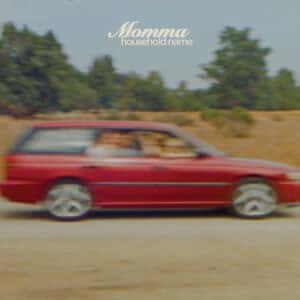 Momma – the Brooklyn-based outift led by singers/guitarists Allegra Weingarten and Etta Friedman – have put out their third album, Household Name, via Lucky Number. Recorded with producer Aron Kobayashi Ritch, the follow-up to 2020's Two of Me was preceded by the singles 'Speeding 72', 'Rockstar', 'Medicine', 'Lucky', and 'Motorbike'.  "I think the process was so different for this record that it made us way more confident," Friedman said in our Artist Spotlight interview. "We just had so much time – we just didn't have time to do a lot before in terms of recording. We're recording in between school breaks and things like that, the only times that we can really get together. And now we all live in the same city and we had all the time on our hands to mess around and listen to things and we demoed at Aron's house, and he has his own studio. So it was easy to be as dedicated as we've always wanted to be."
---
Moor Mother, Jazz Codes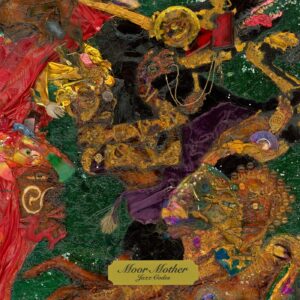 Moor Mother has issued a new album titled Jazz Codes, a companion to last year's Black Encyclopedia of the Air. It's her second album for ANTI- and includes contributions from Mary Lattimore, Fatboi Sharif, Irreversible Entanglements, and Yungmorpheus, as well as the advance tracks 'Woody Shaw' and 'RAP JASM'. "It's poetry that drives this album," Camae Ayewa explained in a press statement. "The stories of these artists and countless others not named but felt – is the leading motivation. I wanted to honor & give offerings, hold them in my body, dream with them, send sweetness."
---
Camp Trash, The Long Way, The Slow Way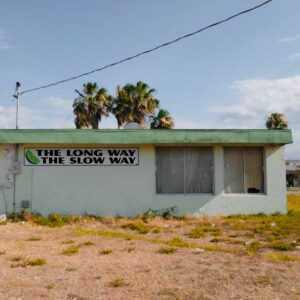 Camp Trash have dropped their debut LP, The Long Way, The Slow Way, via Count Your Lucky Stars. Following last year's Downtiming EP, the album was recorded by Kyle Hoffer at the Camp Trash House in Orlando, Florida and mastered by Zach Weeks at God City Studio in Salem, Massachusetts. It features the previously unveiled songs 'Lake Erie Boys', 'Weird Florida', 'Let It Ride', and 'Pursuit'.
---
Various Artists, Minions: The Rise of Gru (Original Motion Picture Soundtrack)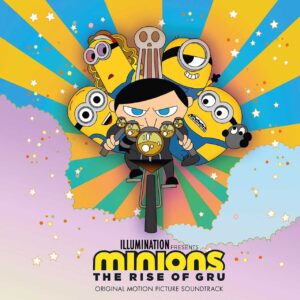 The Minions: The Rise of Gru soundtrack, curated and produced by Jack Antonoff, mostly features artists like Phoebe Bridgers, St. Vincent, Thundercat, BROCKHAMPTON, Caroline Polachek, Weyes Blood, and others performing classic hits from the '60s and '70s. Ahead of its arrival, the album – out today via Decca – was promoted with the Diana Ross/Tame Impala collaboration 'Turn Up the Sunshine', BROCKHAMPTON's take on Kool & The Gang's 'Hollywood Swinging', and St. Vincent's version of Lipps, Inc.'s 'Funkytown'. There's also Phoebe Bridgers remaking the Carpenters' 'Goodbye to Love', Tierra Whack covering Fleetwood Mac's 'Black Magic Woman', Polachek tackling Nancy Sinatra's 'Bang Bang', and Antonoff's own Bleachers offering their take on John Lennon's 'Instant Karma!'.
---
Guided By Voices, Tremblers and Goggles By Rank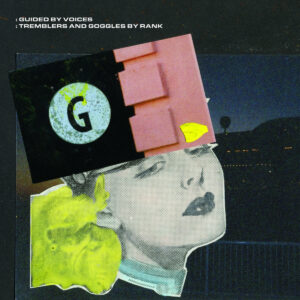 After releasing two albums last year – Earth Man Blues and It's Not Them. It Couldn't Be Them. It Is Them! – Guided By Voices have returned with their second LP of 2022 and 36th overall. The follow-up to March's Crystal Nuns Cathedral is called Tremblers and Goggles by Rank, and it's out now via frontman Robert Pollard's own Rockathon Records label. The 10-track includes the previously shared cuts 'Alex Bell', 'Focus on the Flock', and 'Unproductive Funk'.
---
Other albums out today:
Carlos Truly, Not Mine; Mice Parade, lapapọ; Yamila, Visions; Gwenno, Tresor; Fresh, Raise Hell; Nick Zinner, 41 Strings; Municipal Waste, Electrified Brain; Naomi Alligator, Double Knot; Greg Puciato, Mirrorcell; Forces, Inertia; Pit Pony, World to Me; Paolo Nutini, Last Night in the Bittersweet; Carbon 96, Carbonated; Jacques Bon & Drux, A Long Way; Neighbor Lady, For The Birds; K. Leimer, The Starting Errors; Adwaith, Bato Mato.