In this segment, we showcase the most notable albums out each week. Here are the albums out on August 5, 2022:
---
Calvin Harris, Funk Wav Bounces Vol. 2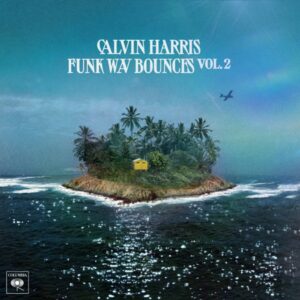 Funk Wav Bounces Vol. 2, the sequel to Calvin Harris' 2017 collection Funk Wav Bounces Vol. 1, is out now via Columbia. The record features the promotional tracks 'New Money', 'Stay With Me', 'Potion', and 'New to You', as well as guest appearances from 21 Savage, Chlöe, Charlie Puth, Pusha T, Shenseea, Tinashe, Normani, Lil Durk, Halsey, Offset, Justin Timberlake, Busta Rhymes, Pharrell, Swae Lee, Jorja Smith, Snoop Dogg, and more. "This album is for car journeys, and beaches and things like this," Harris told Apple Music 1. "What I was doing a lot was taking trips to the mountains. This is when I still lived in LA. Taking a trip out to this place called Idyllwild in the car, listening to a lot of psychedelic rock and then climbing the mountain, literally, and figuratively, and then heading back."
---
Art Moore, Art Moore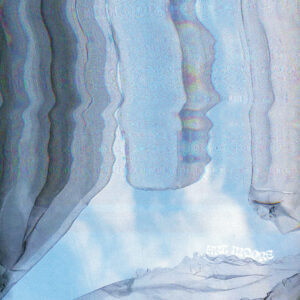 Art Moore – the project of Boy Scouts' Taylor Vick and Ezra Furman collaborators Sam Durkes and Trevor Brooks – have today released their self-titled debut album via ANTI-.  Ahead of its arrival, the group previewed the LP with the songs 'Sixish', 'Muscle Memory', 'Snowy', and 'A Different Life'. Discussing the process of making the album, Vick said in our Artist Spotlight interview: "From the start, I was always thinking of this project differently in my head, the way that I wanted to be a part of it. Sam and Trevor would already have these really fleshed-out demos with all of the instruments played, all the chords are there, to me there would be a clear chorus and a verse melody. My favourite part of writing music or anything to do with music is coming up with vocal melodies and vocal harmonies, so I was really excited at the idea of doing only that."
---
Marci, Marci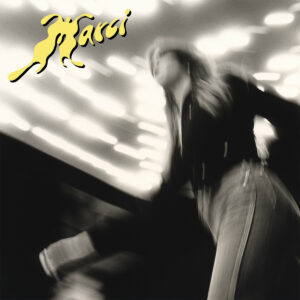 Marci is the debut self-titled album by TOPS keyboardist Marta Cikojevic. Out now on Arbutus Records, the record includes the previously shared singles 'Terminal', 'Entertainment', 'Immaterial Girl', and 'Pass Time'. It was produced by her TOPS bandmate David Carriere, with contributions from Mitch Davis, Rene Wilson, Austin Tufts (Braids) on drums, as well as Chloé Soldevila of Anemone, Better Person's Adam Byczkowski, and TOPS' Jane Penny on backup vocals. "I wanted to make people happy," Cikojevic said of the record in press materials. "I wanted to make people feel like they could dance even when there was negativity."
---
ELIO, ELIO's INFERNO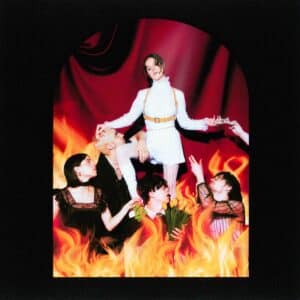 ELIO, aka Charlotte Grace Victori, has dropped a new mixtape called ELIO's INFERNO. It was previewed by a stream of singles, including 'Read the Room', 'Superimpose', 'Vitamins',  'Typecast', and 'I LUV MY BRAIN!'. The Toronto pop artist worked with producer Mike Wise (Charli XCX, Alessia Cara) as well as longtime collaborators Emily Persich, Nick Mete, Rich Weller, Mickey Brandolino, and Mathijs Kriebel on the record. "This project was about having fun and experimenting with my sound, trying to create my version of a great pop song in all its different forms," ELIO told The Line of Best Fit. ΕLIO's INFERNO follows her 2020 EP u and me but mostly me and 2021's Can You Hear Me Now EP.
---
Mall Grab, What I Breathe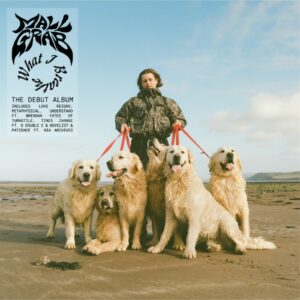 Mall Grab, the alias of Australian-born, London-based producer Jordon Alexander, has put out his debut album, What I Breathe, via Looking for Trouble. The 13-track LP features guest spots from Turnstile's Brendan Yates, Novelist, D Double E, and Nia Archives."There are a lot of familiar sounds on this album that my listeners and followers have become accustomed to and joined me in the deep dive," Alexander said in a press release. "Elements of emotional but hard and pumping club music are intertwined with House, Jungle, Rave and Grime. My adopted home city of London has been a huge inspiration to how my music has evolved and progressed, and on What I Breathe I wanted to create a body of work which not only had something for everyone who has been with me the past 6 years, but also those who aren't yet aware of what I'm about or the music I make."
---
Belief, Belief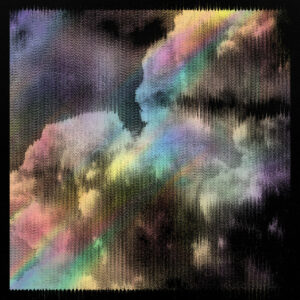 Belief, the experimental dance music project of Warpaint's Stella Mozgawa and Los Angeles producer Boom Bip, have issued their eponymous debut album. Out now via Lex Records, the record follows the duo's debut EP Versions and includes the previously released singles 'WOT', 'Art of Love', 'Jung', 'I Want To Be', and 'Ulu'. The songs on Belief are culled from hours of improvised sessions that began in 2016 at Eric Wareheim's Absolutely Studios – with "What Would Mark Bell Do?" as the single prompt, according to press materials – with the pair spending the next five years arranging the material.
---
Other albums out today:
Peach Banquet, Rubber Leaves; Kal Marks, My Name Is Hell; Bloodz Boi, Claire Rousay, & More Eaze, a crying poem; Healing Potpourri, Paradise; Dust Star, Open Up That Heart; Pierce Warnecke, Deafened By the Noise of Time; Jennifer Vanilla, Castle in The Sky; T Bone Burnett, The Invisible Light: Spells; Brijean, Angelo; The Interrupters, In the Wild; Heavy Gus, Notions; Prophetas, Nested Russian Dolls of Paranoia;