In this segment, we showcase the most notable albums out each week. Here are the albums out on September 2, 2022:
---
Mo Troper, MTV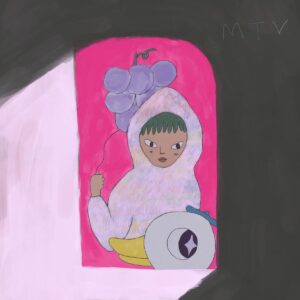 Portland singer-songwriter Mo Troper has put out his latest album, MTV, via Lame-o Records. The follow-up to 2021's Dilettante spans 15 songs, including the previously released single 'I Fall Into Her Arms'. "To me MTV feels like a very wild recording, and I did want to make something that's sort of aggressive and maybe even difficult, but in some ways it's also the most organic record I've made," Troper explained in a statement. "I just felt the same kind of freedom as when I first started getting into making music, and it was impossible to make the distinction between something that was a joke or an 'actual' song. It's all wrapped up in the same package."
---
Living Hour, Someday Is Today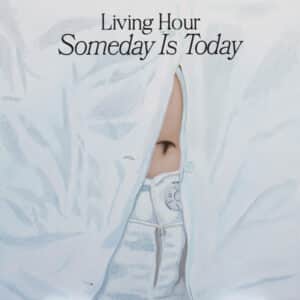 Winnipeg, Canada's Living Hour have come out with their third LP, Someday Is Today, via Kanine/Next Door Records. The follow-up to 2019's Softer Faces includes four songs released ahead of the LP: 'Miss Miss Miss', 'No Body', 'Feelings Meeting' with Jay Som, and 'Middle Name'. "I feel like a lot of how I write my lyrics are through symbols," Sam Sarty said in our Artist Spotlight interview. "It's hard for me to understand my own emotions sometimes or name them, so I feel like the whole record is kind of me trying to explain a memory or a feeling." She added: "This record is definitely the most vulnerable and the closest to me on a page."
---
Callous Daoboys, Celebrity Therapist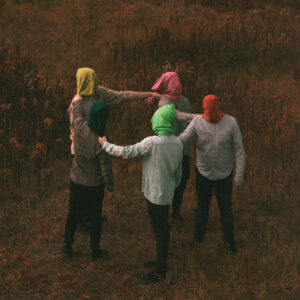 Atlanta's Callous Daoboys have dropped the follow-up to their 2019 LP Die on Mars. It's called Celebrity Therapist, and it features the previously released singles 'A Brief Article Regarding Time Loops', 'What Is Delicious? Who Swarms?', and 'The Elephant in the Room'. "The whole album is about history repeating itself and how we kind of move in circles," vocalist and keyboardist Carson Pace said in a statement. "It's two steps forward and three steps back with a bunch of people in my life. The album is me reflecting on these people but realizing I'm guilty of the same at the end of the record. There are a lot of 'fuck you' songs because every heavy band likes writing those. But overall, the lyrics are more introspective and quite loving."
---
Bailey Miller, Still Water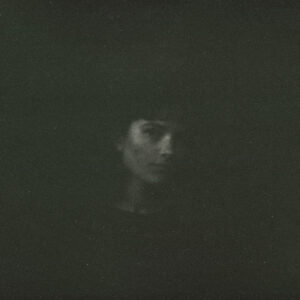 Still Water is the debut full-length from producer, singer, and multi-instrumentalist Bailey Miller. Following her 2018 Sensitivity EP, the nearly hour-long LP centers Miller's voice against intimate layers of harp, violin, banjo, autoharp, synths, and the occasional drum machine. It was recorded over a period of four years, in different homes, while Miller was going through what she describes as "a spiritual crisis," adding: "Every song came from a place of great surrender." Co-produced with Isaac Joel and released on Whited Sepulchre Records, the album previewed with the singles '222' and 'Parallel Place'.
---
Lean Year, Sides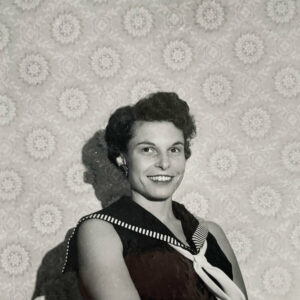 Lean Year, the Virginia-based duo of Emilie Rex and Rick Alverson, have released their new album, Sides, via Western Vinyl. Discussing the themes of the LP, Rex explained in press materials: "We thought we'd do a concept album called Sides where we could reflect on all of the division in the world, and some in our own families, but then COVID transformed everything/everyone, and we suffered our own specific losses. The record became about loss and grief. In this way, the title Sides was still appropriate: our individual grief and collective grief, the margins of before and after, the act and feeling of during and enduring." The album was produced by Alverson alongside Erik Hall and features contributions from Elliot Bergman and Joseph Shabason.
---
Ruby Gill, I'm gonna die with this frown on my face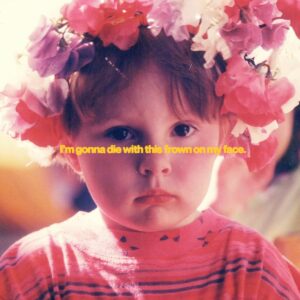 South African-Australian songwriter Ruby Gill has issued her debut album, I'm gonna die with this frown on my face. The 12-track LP includes the previously unveiled songs 'Champion Ruby', 'Public Panic Attacks', 'Borderlines', and 'I Forgot to be Profound Today'. Recorded in Naarm with producers Tim Harvey and Marcel Borrack (Lisa Mitchell, Gena Rose Bruce, Jade Imagine), the record follows a string of singles, including 2021's 'You Should Do This For A Living', which featured vocals from Angie McMahon and Maple Glider.
---
Other albums out today:
Megadeth, The Sick, the Dying… and the Dead!; Romeo Santos, Formula Vol. 3; Bitchin Bajas, Bajascillators; George FitzGerald, Stellar Drifting; Pi'erre Bourne, GOOD MOVIE; Two Door Cinema Club, Keep on Smiling; Nina Nesbitt, Älskar; King Buffalo, Regenerator; Pale Blue Eyes, Souvenirs; Flowertruck, Partly Cloudy; Unloved, The Pink Album; SSWAN, Invisibility Is an Unnatural Disaster; Franc Moody, Into the Ether.