In this segment, we showcase the most notable albums out each week. Here are the albums out on September 16, 2022:
---
The Beths, Expert in a Dying Field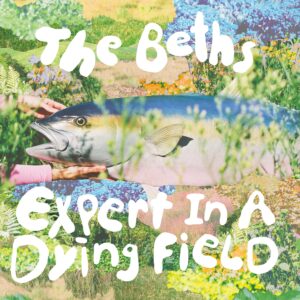 The Beths are back with their third LP, Expert In a Dying Field, out today via Carpark Records. The follow-up to 2020's Jump Rope Gazers includes the previously released singles 'Knees Deep', 'Silence Is Golden', and the title track. "For me, a lot of the emotional expression happens in the writing and the demoing and the writing of the lyrics in particular," singer and guitarist Elizabeth Stokes told Our Culture of her songwriting process. "But the arrangement feels like a fun creative craft part, where I still have an emotional arc or an emotional point that I want to get across, but it's more collaborative with the band. And at that point, it does feel like you can kind of take a step back from what you've made and build the house that the song is going to live in."
---
Rina Sawayama, Hold the Girl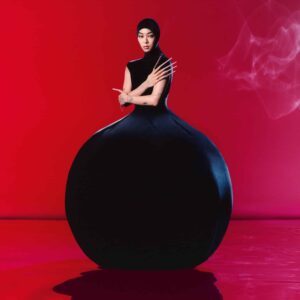 Rina Sawyama has followed up her 2020 debut SAWAYAMA with Hold the Girl, which is out today via Dirty Hit. Ahead of its release, the singer previewed the album with the singles 'This Hell', 'Catch Me in the Air', 'Phantom', 'Hurricanes', and the title track. Working with producers including Paul Epworth, Clarence Clarity, Stuart Price, and Marcus Andersson, Sawayama recorded the album between 2021 and 2022. "So much with this record, I'm like, 'Is anyone going to get what I'm talking about?'" Sawayama told Them. "But I've tried to do this thing where I try to make the hook as easy to understand as possible so that it's still a good pop song. The specificity [to my experience] is slightly lessened by the fact that the hooks are universal."
---
The Mars Volta, The Mars Volta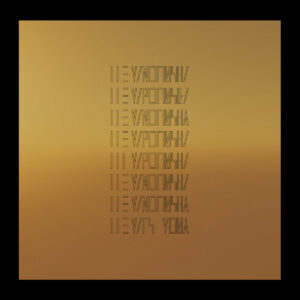 The Mars Volta have returned with their first album in 10 years. The self-titled LP, which follows 2012's Noctourniquet, is out now via Cloud Hill and features the previously unveiled songs 'Vigil', 'Blacklight Shine', and 'Graveyard Love', all of which arrived with accompanying shorts film directed by guitarist Omar Rodríguez-López. "In these songs, there are more direct expressions of what you're supposed to be feeling," singer Cedric Bixler-Zavala said in an interview with The New York Times. "On a lot of other Mars Volta records, you'll have that every once in a while. But more often you'll have this total sci-fi riddle. Now I'm speaking about just the things that are happening."
---
Young Jesus, Shepherd Head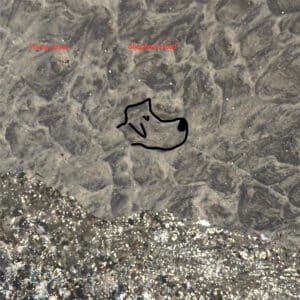 John Rossiter has put out his latest Young Jesus record, Shepherd Head, via Saddle Creek.  The follow-up to 2020's Welcome to Conceptual Beach includes the advance tracks 'Rose Eater' and 'Ocean', which features vocals from Sarah Beth Tomberlin. Rossiter recorded the LP on GarageBand with an SM57 microphone. "I would pitch things down an octave and add strange reverb," he explained in a statement. "If a dog barked, I would isolate it and make it part of a beat. I recorded a voice singing on the street just walking by a storefront and autotuned it. Some guitar parts are just mistakes from voice memos that I chopped, stitched, and looped. I used sounds of rivers, people walking, friends talking. It was a lot of fun. I didn't care about the fidelity of the recording. Whatever wanted to be in came in."
---
Death Cab for Cutie, Asphalt Meadows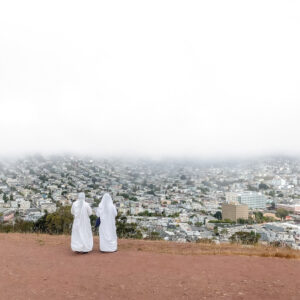 Death Cab For Cutie have released their tenth studio album, Asphalt Meadows, today via Atlantic. The band's first album since 2018's Thank You For Today was preceded by the singles 'Foxglove Through the Clearcut', 'Roman Candles' and 'Here to Forever'. The band wrote the LP remotely and recorded it with Grammy-winning producer John Congleton. "As a producer, he was able to get us out of our perfectionist head streak sometimes where we get really obsessed with the minutiae," bassist Nick Harmer told Consequence. "Every once in a while, when somebody in the band was like, 'I don't know about that performance. I don't know if that's good or bad,' he would turn around in his chair and go, 'It sounds like music.'"
---
Blackpink, Born Pink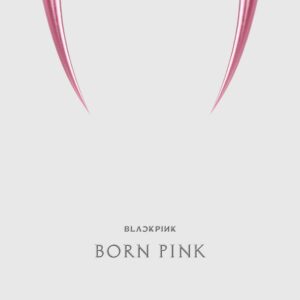 Blackpink's new album, Born Pink, is out now via YG Entertainment. It marks the group's sophomore LP, following 2020's The Album, and was promoted with the single 'Pink Venom'. The K-pop superstars have also shared the video for a new single, 'Shut Down'. "We don't just receive a completed song," Jisoo said in an interview with Rolling Stone. "We are involved from the beginning, building the blocks, adding this or that feeling, exchanging feedback — and this process of creating makes me feel proud of our music."
---
Marcus Mumford, (self-titled)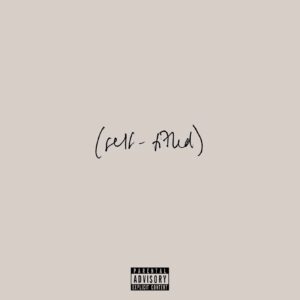 Marcus Mumford has unveiled his debut solo album, (self-titled). It was previewed with the single 'Cannibal', in which Mumford opens up about the sexual abuse he suffered as a child, as well as 'Better Off High' and 'Grace'. The LP was produced by Blake Mills and recorded mainly at Sound City in Los Angeles, with contributions from Brandi Carlile, Phoebe Bridgers, Clairo, Julia Michaels, and Fleet Foxes' Robin Pecknold. "It will be known as a solo record because of the context from which I come in a band," Mumford told Billboard. "But it's the most collaborative piece of music I've ever worked on."
---
Mura Masa, demon time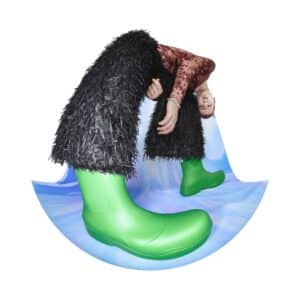 Mura Masa has dropped his third studio album, demon time. Following 2020's R.Y.C.,  the record features guest appearances from Shygirl, Lil Yachty, slowthai, PinkPantheress, Channel Tres, Erika de Casier, Leyla, Lil Uzi Vert, and Pa Salieu, as well as the singles 'e-motions', 'Blessing Me', 'bbycakes', '2gether', and 'hollaback bitch'. Writing the album during the pandemic, Mura Masa predicted people would need "vicarious, escapist music now," according to press materials. "So that's where this demon time idea came from – how do we soundtrack the 1am to 5am period where you start doing stupid shit that you don't regret but wouldn't do again when it emerges again post-lockdown?"
---
Suede, Autofiction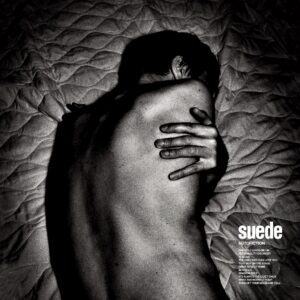 Suede are back with a new album called Autofiction. The band's ninth LP includes the singles 'That Boy on the Stage', '15 Again', and 'She Still Leads Me On'. "Autofiction is our punk record," frontman Brett Anderson said in a statement. "No whistles and bells. Just the five of us in a room with all the glitches and fuck-ups revealed; the band themselves exposed in all their primal mess… Autofiction has a natural freshness, it's where we want to be." Bassist Mat Osman added: "When we were rehearsing and writing this record it was this sheer, physical rush. That thing where you're hanging on for dear life."
---
Crack Cloud, Tough Baby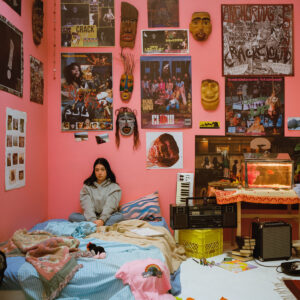 Crack Cloud's sophomore full-length, Tough Baby, has arrived via Meat Machine. Ahead of its release, the Vancouver collective shared the singles 'Costly Engineered Illusion', 'Please Yourself', and 'Tough Baby'. The album follows the group's 2020 debut Pain Olympics, which frontman Zach Choy said they made "with no expectation of making another." He added, "The name Tough Baby is an allusion to our Planet. To our Culture. And to our Selves. It's made to remind us that whilst we are all in the gutter to some extent, some of us are looking at the kerb."
---
LYZZA, MOSQUITO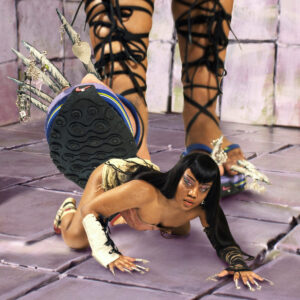 MOSQUITO is the debut record by Brazilian-born, Amsterdam-based producer and vocalist LYZZA. Billed as an "alt-pop mixtape," the collection spans 10 tracks and follows three EPs: 2017's Powerplay, 2018's Imposter, and 2019's Defiance. "To me a mosquito really encapsulates an uncomfortable presence in your surroundings. Although it's such a small creature, it has such an effect on the outside world," LYZZA explained in press materials. "We all know the common feelings having a mosquito in your space brings, they have a stand out presence which I think plays into the idea of misunderstanding in current society so perfectly; everyone surely feels like the mosquito in the room sometimes."
---
Kai Whiston, Quiet As Kept, F.O.G.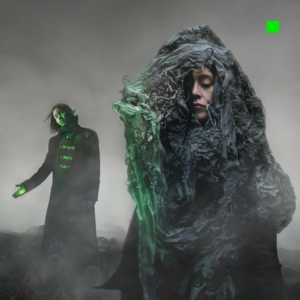 Kai Whiston has issued his latest album, Quiet As Kept, F.O.G.. The follow-up to 2019's No World As Good As Mine has contributions from Pussy Riot, EDEN, Iglooghost, and Helene Whiston. "I'm beginning to understand where my own habits and preconceptions come from, and starting to grow from what I spent so long to keep quiet, out of fear of judgement from others or myself," Whiston said in a statement about the project, which features the early tracks 'Between Lures' and 'Q'. "It's as if a fog has been lifted."
---
Other albums out today:
No Devotion, No Oblivion; Jesca Hoop, Order of Romance; No Age, People Helping People; Djo, Decide; Pink Siifu & Real Bad Man, Real Bad Flights; Whitney, Spark; Gloria de Oliveira & Dean Hurley, Oceans of Time; Well Wisher, That Weight; Noah Cyrus, The Hardest Part; Michelle Branch, The Trouble With Fever; Behemoth, Opvs Contra Natvram; EST Gee, I Never Felt Nun; Clutch, Sunrise on Slaughter Beach; Lissie, Carving Canyons; Starcrawler, SHE SAID; Disco Doom, Mt. Surreal; Fletcher, Girl of My Dreams; Sumerlands, Dreamkiller; Horace Andy, Midnight Scorchers; Mindforce, New Lords; Fake Palms, Lemons; Molly Lewis, Mirage; Quinn Christopherson, Write Your Name in Pink; Mark Peters, Red Sunset Dreams; The Black Angels, Wilderness of Mirrors; Gogol Bordello, SOLIDARITINE; Yara Asmar, Home Recordings 2018 – 2021.