Mac DeMarco has announced a new album, Five Easy Hot Dogs, which will be out on January 20, with a vinyl release to follow on May 12 via Mac's Record Label. Check out the album's racklist and cover artwork below.
The new LP is a collection of instrumentals recorded while DeMarco was on the road. "The plan was to start driving north, and not go home to Los Angeles until I was done with a record," DeMarco explained in a press release. "Kind of like being on tour, except there weren't any shows, and I'd just be burning money. Some places I stayed longer in than others, some of them I knew from the past, others not so much. I tried to keep things busy all the time. If I didn't know what was up in a city, I'd just walk around 'til someone recognized me and go from there. I met a lot of interesting people this way, and had a bunch of cool experiences."
He added: "The nature of ripping around and recording and traveling in this manner doesn't lend well to sitting around and planning or thinking about what it was that I was setting out to do. I didn't ever have a sound in mind, or a theme or anything, I would just start recording. Luckily the collection of recordings from this period all shake hands, they have a present musical identity as a whole. I was in it while I was in it, and this is what came out of it, just the way it was. This record sounds like what rolling around like that feels like. I hope you enjoy."
Last month, DeMarco continued his annual tradition of sharing Christmas covers with a rendition of 'It's Beginning to Look a Lot Like Christmas'.
Five Easy Hot Dogs Cover Artwork: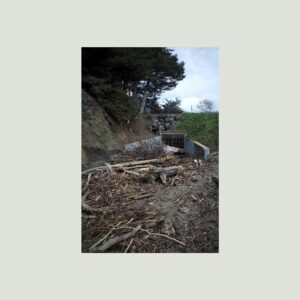 Five Easy Hot Dogs Tracklist:
1. Gualala
2. Gualala 2
3. Crescent City
4. Portland
5. Portland 2
6. Victoria
7. Vancouver
8. Vancouver 2
9. Vancouver 3
10. Edmonton
11. Edmonton 2
12. Chicago 1
13. Chicago 2
14. Rockaway