Swim Camp, the project of Philadelphia's Tom Morris, have announced their new album, Steel Country. It's due for release on February 24 via Julia's War Recordings, the label run by Douglas Dulgarian of They Are Gutting a Body of Water. Today, the band has shared the new single 'Dougie (For Sharyl)', which you can check out below.
Morris recorded most of Steel Country to tape in his Philadelphia home and in the Poconos. 'Say Hi' and 'Everything' were recorded with Mark Watter, who also mixed the LP. Heather Jones of So Big Auditory handled the mastering.
Last November, Swim Camp released the song 'Pillow', which is included on Steel Country. Their last full-length was 2021's Fishing in a Small Boat.
Steel Country Cover Artwork: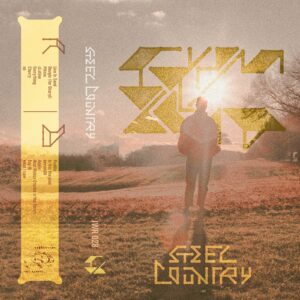 Steel Country Tracklist:
1. Line in Sand
2. Very Good Time
3. Dougie (For Sharyl)
4. Clotine
5. Everything
6. Cherry
7. No
8. Puddle
9. Is this The Plan
10. G0rp
11. Hevvin000
12. Apple
13. Heat Makes Cracks in the Bones
14. Say Hi
15. Hall