Y La Bamba have announced that their new album, Lucha, will be released on April 28 via Tender Loving Empire. Lead single 'Dibujos de Mi Alma' is out today, and you can hear it below.
"This song was written for a romantic partner right before the shutdown in 2020," Y La vocalist and producer Luz Elena Mendoza Ramos said of 'Dibujos de Mi Alma' in a press release. "It's a song of longing for this person but at the same time trying to detach myself from the unhealthy parts of connection."
"I've been wanting to let whatever feels natural—with rhythm and musical instruments like congas and singing – to just let it be, in the way that I'm trying to invoke in myself," Mendoza Ramos added of Lucha, which reflects "the continuing process of learning how to exercise my producing skills. I have so many words, ideas to work with all the time, and the hardest part for me has been learning to trust my gut. And figuring out how I work best, and with who."
Y La Bamba's last LP was 2019's Mujeres.
Lucha Cover Artwork: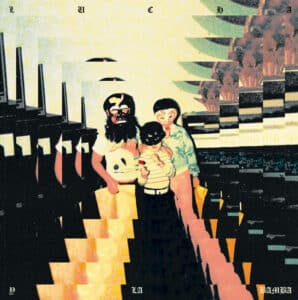 Lucha Tracklist:
1. Eight
2. Dibujos de Mi Alma
3. La Lluvia de Guadalajara
4. Collapse
5. Hues [feat. Devendra Banhart]
6. Nunca
7. I'm So Lonesome I Could Cry
8. Ceniza
9. Damned
10. Manos
11. Walk Along