In this segment, we showcase the most notable albums out each week. Here are the albums out on February 10, 2023:
---
Paramore, This Is Why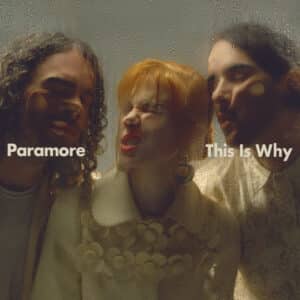 Paramore are back with This Is Why, their first album since 2017's After Laughter. The band recorded the LP in Los Angeles with longtime collaborator Carlos de la Garza, who worked on their self-titled album and After Laughter. "We were able to really lean into some of those earliest influences where a lot of electro clash and stuff that had a lot of groove, but it was really aggressive," Hayley Williams told Apple Music 1. "Zac plays some of his most aggressive stuff on this record and it was so… I was freaking out to be watching it in the studio because we hadn't seen it in a minute. And yet," she added, "there's some beautiful restraint that I think shows up in all of us in different parts that really allows other things to speak." The title track, 'The News', and 'C'est Comme Ça' preceded the LP.
---
Kelela, Raven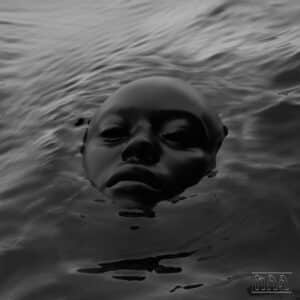 Kelela has returned with Raven, the follow-up to 2017's Take Me Apart, which is out now via Warp. OCA (the ambient duo of Yo Van Lenz and Florian T M Zeisig) and LSDXOXO serve as the album's main producers, with additional production from Bambii. Ahead of its release, Kelela unveiled the tracks 'Contact', 'Washed Away', 'On the Run', 'Happy Ending', and 'Enough for Love'. "I started this process from the feeling of isolation and alienation I've always had as a black femme in dance music, despite its black origins," Kelela said in a statement. "Raven is my first breath taken in the dark, an affirmation of black femme perspective in the midst of systemic erasure and the sound of our vulnerability turned to power." Read our review of Raven.
---
Yo La Tengo, This Stupid World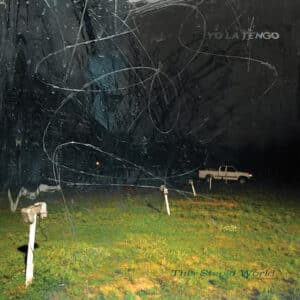 Yo La Tengo have released a new album called This Stupid World, out now via Matador. The follow-up to 2020's We Have Amnesia Sometimes (and their first LP of new songs since 2018's There's a Riot Going On) was previewed with the singles 'Sinatra Drive Breakdown', 'Aselestine', and 'Fallout'. Elaborating on the album's title, vocalist Ira Kaplan said in an interview with Pitchfork: "It's the mood we're in, which I assume everyone's in; even people that we don't see eye to eye with on many things would agree with the title. They might have a different reason for feeling that way, but I think we can all agree." Read our review of This Stupid World.
---
Andy Shauf, Norm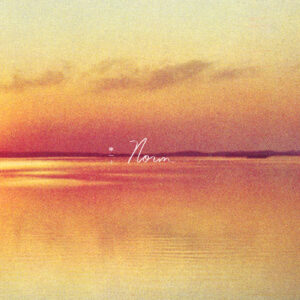 Andy Shauf has come out with a new LP, Norm, out now via ANTI-. Following the Canadian singer-songwriter's 2020 effort The Neon Skyline and its 2021 companion Wilds, the album features the previously shared singles 'Wasted on You', 'Catch Your Eye', and 'Telephone'. Shauf worked with Nicholas Olson as a story editor to build a narrative around a character named Norm, explaining in press materials: "The character of Norm is introduced in a really nice way. But the closer you pay attention to the record, the more you're going to realize that it's sinister."
---
Black Belt Eagle Scout, The Land, the Water, the Sky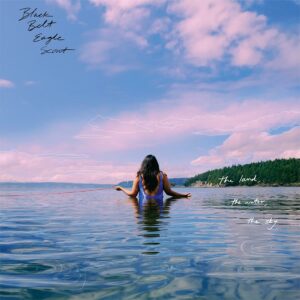 Released through Saddle Creek, The Land, the Water, the Sky is the third full-length by Black Belt Eagle Scout, the project of multi-instrumentalist Katherine Paul. Since releasing their last album, At the Party With My Brown Friends, KP has moved from Portland back to her homelands in the Swinomish Indian Tribal Community. "I created The Land, The Water, The Sky to record and reflect upon my journey back to my homelands and the challenges and the happiness it brought," they explained in a press release. The songs 'Spaces', 'My Blood Runs Through This Land', 'Don't Give Up', and 'Nobody' arrived ahead of the LP.
---
Liv.e, Girl in the Half Pearl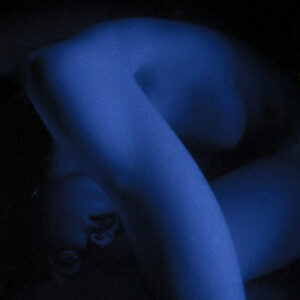 LA-based, Dallas-raised artist Liv.e has unveiled her second album, Girl in the Half Pearl, via In Real Life. The follow-up to her 2020 debut Couldn't Wait To Tell You spans 17 tracks, including the already released singles 'Find Out', 'Wild Animals', and 'Ghost'. "I really love the process of coming up with a vision and doing my best to ensure that it will come out just as it was in my imagination," Liv.e said in a press release. "I tend to use almost all my practices as another way to strengthen my trust and belief in myself. The concept is just based on the release of letting go of old 'people pleasing' habits that I tended to act on in the past a lot. A depiction of gaining the strength and courage to choose myself every time."
---
Quasi, Breaking the Balls of History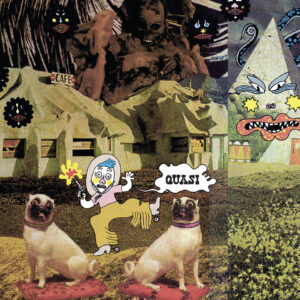 Quasi, the duo of Sam Coomes and Janet Weiss, have dropped their first album in a decade (via Sub Pop). Following 2013's Mole City, Breaking the Balls of History was co-produced with John Goodmanson and marks Weiss' first new project since her departure from Sleater-Kinney. "When you're younger and in a band, you make records because that's what you do," Coomes said in a statement. "But this time, the whole thing felt purposeful in a way that was unique to the circumstances." Weiss added: "There's no investing in the future anymore. The future is now. Do it now if you want to do it. Don't put it off. All those things you only realize when it's almost too late. It could be gone in a second."
---
Tennis, Pollen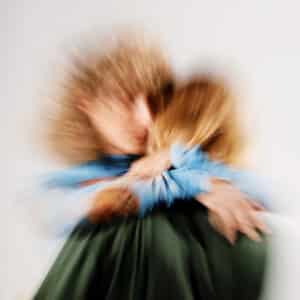 Tennis, the husband-and-wife duo of Patrick Riley and Alaina Moore, have returned with their sixth studio LP, Pollen. The Swimmer follow-up includes the early offerings 'One Night with the Valet', 'Let's Make a Mistake Tonight', and 'Forbidden Doors'. "We wanted to write a big album," Moore explained in a statement. "Instead of choruses with universal themes, I wrote with a specificity that was new to me, narrowing in on the smallest details of our lives. It is about small things with big consequences: a particle, a moment, a choice. It is me in a fragile state; sometimes inhabited freely, sometimes reacted against. It is striving to remain in a moment without slipping into dread. It is about the way I can be undone by a very small thing."
---
Narrow Head, Moments of Clarity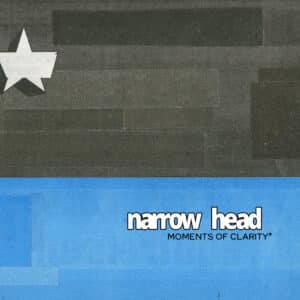 Houston's Narrow Head has put out their latest record, Moments of Clarity, via Run for Cover. The follow-up to 2020's 12th House Rock was recorded, produced, and mixed by Sonny DiPerri (NIN, Protomartyr, My Bloody Valentine) and features the early single 'Gearhead' as well as the title track. Talking about the album's title, frontman Jacob Duarte explained in a press release: "The phrase created a space for me to reflect upon my own life, since our last record I've had plenty of moments of realization like that… when you experience friends dying, you're forced to see life a little differently."
---
Pearla, Oh Glistening Onion, The Nighttime Is Coming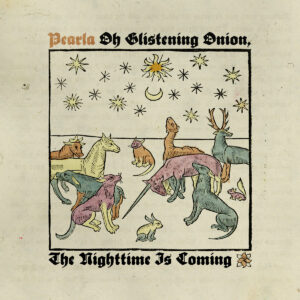 Oh Glistening Onion, The Nighttime Is Coming is the debut full-length by Pearla, aka Brooklyn singer-songwriter Nicole Rodriguez. Out now via Spacebomb Records, the follow-up to Pearla's 2019 EP Quilting & Other Activities was produced with Tyler Postiglion and mixed by Tyler Postiglione. The single 'With', she explained in a statement, is "about accessing a certain kind of magic when I'm alone, that I haven't quite learned how to hold onto amongst others. In this song, the 'with' is not referring to another person, but to the Earth and the giant magnitude of the whole universe. Being alone, but 'with' everything."
---
Other albums out today:
Hollie Kenniff, We All Have Places That We Miss; Amber Arcades, Barefoot on Diamond Road; Rebecca Black, Let Her Burn; The Golden Dregs, Grace And Dignity; Civic, Taken By Force;  Lance Skiiiwalker, Audiodidactic; Lisa O'Neill, All Of This Is Chance; Marlene Ribeiro, Toquei no Sol; Big Laugh, Consume Me; Afternoon Bike Ride, glossover; Planet on a Chain, Boxed In; Maps, Counter Melodies; Pabllo Vittar, Noitada; Pierce the Veil, The Jaws of Life; ZA!, ZA! & la TransMegaCobla; Inger Nordvik, Hibernation; Mirek Coutigny, Through Empty Landscapes and New Beginnings.