In this segment, we showcase the most notable albums out each week. Here are the albums out on February 17, 2023:
---
Skrillex, Quest for Fire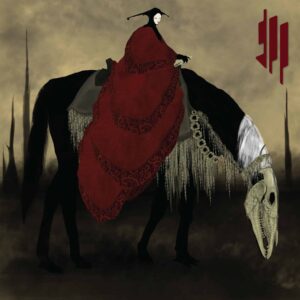 Skrillex has returned with his second solo studio album, Quest for Fire, released via his Owsla label and Atlantic. Ahead of its arrival, the producer shared a series of collaborative singles, including 'Rumble' (featuring Fred Again.. and Flowdan), 'Leave Me Like This' (with Bobby Raps), 'Xena' (with Nai Barghouti). Missy Elliott, Starrah, Four Tet, Swae Lee, 100 gecs' Dylan Brady, and Siiickbrain also feature on the LP, which follows 2014's Recess.
---
Avey Tare, 7s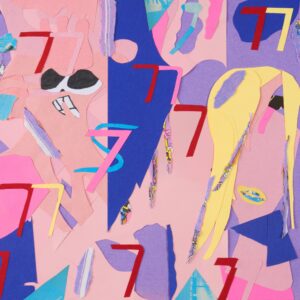 Animal Collective's Dave Portner is back with a new solo album, 7s, out now via Domino. Following his 2019 record Cows on Hourglass Pond, the LP was recorded at Adam McDaniel's Drop of Sun Studios in Asheville, North Carolina, with Portner describing it in press materials as "a dreamy surrealist landscape." Upon its announcement, the musician previewed 7s with the songs 'The Musical' and 'Hey Bog', which was followed by 'Invisible Darlings' this week.
---
Screaming Females, Desire Pathway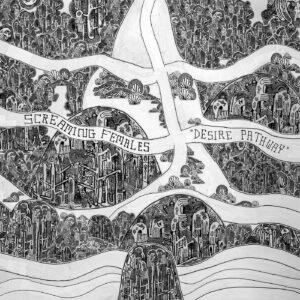 Screaming Females have released their latest LP, Desire Pathway, via Don Giovanni Records. The follow-up to 2018's All at Once was recorded at Pachyderm Studios in Minnesota (where Nirvana recorded In Utero) and produced by Matt Bayles. Elaborating on the concept of "desires pathways," bandleader Marissa Paternoster explained: "Maybe there was one in your neighborhood growing up, a corner where everyone decided it took too long to go around, so they made their own pathway to cut through. There's this cool unsaid group consciousness that comes together where everyone decides, this is the right way to go."
---
Anna B Savage, in|FLUX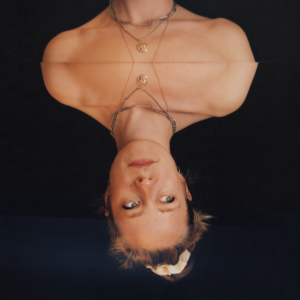 Anna B Savage has followed up her 2020 debut LP A Common Turn with in|FLUX, out now via City Slang. The London-based artist previewed the album, which was produced by Mike Lindsay (Tunng, Lump), with the songs 'Pavlov's Dog', 'The Ghost', 'Crown Shyness', and the title track. "I feel like this album is an exploration of recovery and the journey of therapy," Savage explained in a press release. "It's a difficult thing [to engage in] but can also be the best thing ever, and lead you to feeling completely content."
---
Pile, All Fiction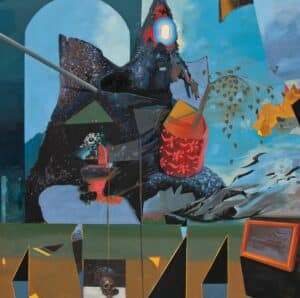 Pile have come out with a new record, All Fiction, via Exploding in Sound. Following 2021's In the Corners of a Sphere-Filled Room and Songs Known Together, Alone, the album was preceded by the singles 'Loops', 'Poisons', 'Nude With a Suitcase', and 'Lowered Rainbow'. "I've been trying to get out of what I think is 'the rock band format,' and I was also tired of what I saw as our identity as a band," frontman Rick Maguire explained in a statement. "The confusion about identity combined with existential anxiety led to exploring my imagination as a means of escape."
---
Free Range, Practice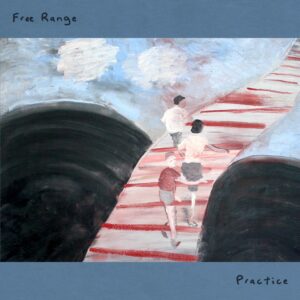 Free Range, the project led by Chicago-based singer-songwriter Sofia Jensen, has unveiled its debut album, Practice, via Mick Music. The LP came together over a series of late-night sessions during the COVID-19 pandemic, when Jensen was joined in the studio by collaborator and producer Jack Henry and his childhood friend, bassist Bailey Minzenberger. Practice features the previously released singles 'All My Thoughts', 'Want to Know', and 'Growing Away'.
---
Runnner, Like Dying Stars, We're Reaching Out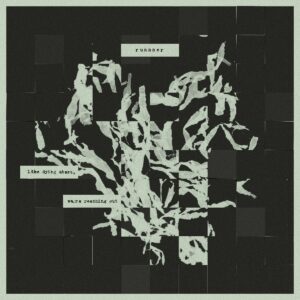 Like Dying Stars, We're Reaching Out is the debut album by Runnner, the moniker of LA-based singer-songwriter Noah Weinman. Out now via Run for Cover, the LP follows Weinman's 2021 compilation Always Repeating and includes the advance tracks 'NYE', 'bike again', 'i only sing about food', and 'runnning in place at the edge of the map'. According to press materials, the record finds him "often preoccupied with communication and the things that can go unspoken, even between people with a deep emotional bond."
---
@, Mind Palace Music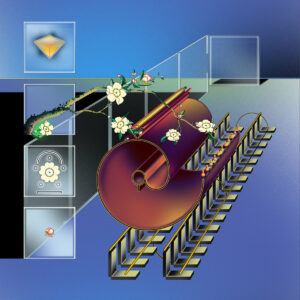 @ (pronounced "at") – the duo of Baltimore multi-instrumentalist Stone Filipczak and Philadelphia guitarist Victoria Rose – have released Mind Palace Music, their debut full-length for Carpark Records. Self-described as "hyperfolk," the record draws inspiration from the likes of Elliott Smith, Alex G, or Sparklehorse, Sparklehorse, and Alex G. "We were pretty aware of trying to make something well-crafted that would hold up," Filipczak said in press materials. "I was stoked that I could show some of the tracks to my grandma and she would be able to dig it. It probably doesn't sound that different from, like, Simon and Garfunkel to her."
---
Pigs Pigs Pigs Pigs Pigs Pigs Pigs, Land of Sleeper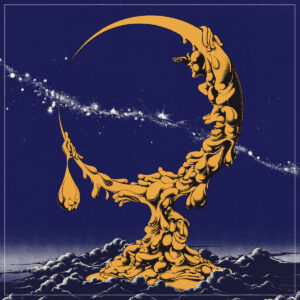 Land of Sleeper, the fourth album by the heavy psych outfit Pigs Pigs Pigs Pigs Pigs Pigs Pigs, has arrived via Missing Piece Group Records. "I've always liked the quote: 'Sleep, those little slices of death – how I loathe them,'" vocalist Matt Baty explained. "Shouting about themes of existential dread comes very naturally to me, and I think because I'm aware of that in the past I've tried to rein that in a little. There's definitely moments on this album where I took my gloves off and surrendered to that urge."
---
New Pagans, Making Circles of Our Own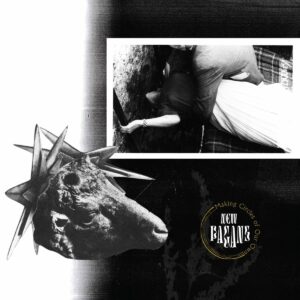 New Pagans have issued their sophomore LP, Making Circles of Our Own, following up 2021's The Seed, the Vessel, the Roots and All. The Irish punks previously shared the album singles 'Better People', 'Karin Was Not A Rebel', and 'Fresh Young Overlook'. Comparing the two records, lead vocalist Lyndsey McDougall told PunkNews, "I think the big difference is that all my teenage thoughts and all my twenty-year-old thoughts came out in the first album whereas now I'm like, 'this is where I am now and this is what I want to talk about.'"
---
koleżanka, Alone With the Sound the Mind Makes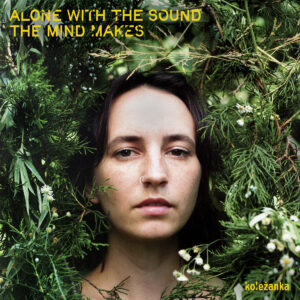 koleżanka, aka Brooklyn-based singer-songwriter, guitarist, and producer Kristina Moore, has unveiled their new album, Alone with the Sound the Mind Makes, via Bar/None. Moore worked with  regular collaborator Ark Calkins and producer Jonathan Schenke on the LP, which follows 2021's Place Is and features the early singles 'Canals of Our City', 'Slapstick', and 'Cheers!'. "I wanted the record to feel like you were leaving your house, and wandering, and all the places you mind goes," Moore explained in press materials.
---
Other albums out today:
Orbital, Optical Delusion; P!nk, Trustfall; Secret Machines, The Moth, The Lizard, and the Secret Machines; Wesley Joseph, GLOW; POSH SWAT, POSH SWAT; Lisel, Patterns For Auto-Tuned Voices and Delay; Lowly, Keep Up the Good Work; Romance & Dean Hurley, River Of Dreams; Inhaler, Cuts and Bruises; Steady Holiday, Newfound Oxygen; John-Allison Weiss, The Long Way; dEUS, How to Replace It; See You Next Tuesday, Distractions; MF Tomlinson, We Are Still Wild Horses; Jordan Davis, Bluebird Days; Owl, Geomancy; Tungz, A Good Dream; Glüme, Main Character; Attila Csihar, Void Ov Voices : Baalbek.