In this segment, we showcase the most notable albums out each week. Here are the albums out on April 7, 2023:
---
Wednesday, Rat Saw God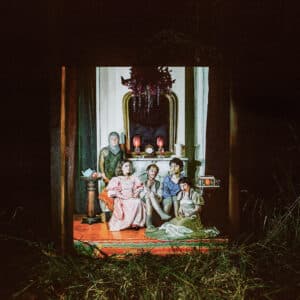 Wednesday have released their new album, Rat Saw God, via Dead Oceans. The 10-song LP was written in the months immediately after the completion of 2021's Twin Plagues and was recorded in a week at Asheville's Drop of Sun Studios. "I really jumped that hurdle with Twin Plagues where I was not worrying at all really about being vulnerable – I was finally comfortable with it, and I really wanna stay in that zone," Karly Hartzman said of her lyrical approach, adding, "Everyone's story is worthy. Literally every life story is worth writing down, because people are so fascinating." Ahead of its arrival, the band previewed the record with the singles 'Bull Believer', 'Chosen to Deserve', 'Bath County', and 'TV in the Gas Pump'. Read our five-star review of Rat Saw God.
---
Yaeji, With a Hammer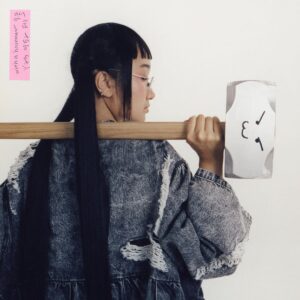 Yaeji has dropped her debut studio album, With a Hammer. Following her 2020 mixtape What We Drew, the LP includes the previously released singles 'For Granted', Done (Let's Get It)', and 'Passed Me By'. "I want to begin this album with intent," Yaeji wrote in a statement. "I want to take all that I've suppressed and let it breathe and live through this process of creation. I want my music to be free. So I started writing a story about me and my hammer. A hammer crafted from my anger." Read our review of With a Hammer.
---
Jana Horn, The Window Is the Dream
Texan songwriter Jana Horn has followed up her debut album, Optimism, with a new LP called The Window Is the Dream, via No Quarter. It was preceded by the tracks  'The Dream', 'After All This Time', and 'Days Go By'.  "When I was writing Optimism, I was just everywhere all the time, nowhere at the same time – very transient, hopping from house to house, from experience to experience," Horn explained in our Artist Spotlight interview. "And [The Window Is the Dream] was very much written after a long day of writing and a long day of reading. I was kind of just dumping the day into this, like, 'I'll just sit here and I'll play two chords, and I'll wind myself down, kind of settle this stirring into something.'"
---
Daughter, Stereo Mind Game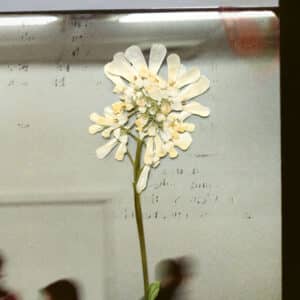 Daughter are back with their first studio album in seven years. Out now via 4AD, Stereo Mind Game follows 2016's Not to Disappear and the 2017 video game soundtrack Music from Before the Storm. Ahead of its release, the trio of Elena Tonra, Igor Haefeli, and Remi Aguilella unveiled the songs 'Be On Your Way', 'Party', and 'Swim Back'. Haefeli and Tonra co-produced the LP, which was written in various locations including Devon, Bristol and London in the UK, and San Diego, Portland, and Vancouver in the US.
---
Fire-Toolz, I am upset because I see something that is not there.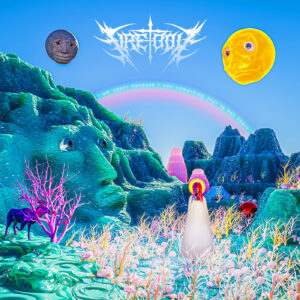 I am upset because I see something that is not there. is the latest album by Fire-Toolz, the moniker of producer, composer, and multi-instrumentalist Angel Marcloid. Following 2022's Eternal Home and the I will not use the body's eyes today. EP, the collection takes its title from A Course in Miracles, a spiritual self-study program published in the 1970s. According to press materials, I am upset […] reflects "Marcloid's intense desire to see through the delusions that result from trauma, to perceive reality without distortion or fear, to find union with omni-theological God/Spirit, to experience being fully known and fully loved."
---
Billie Marten, Drop Cherries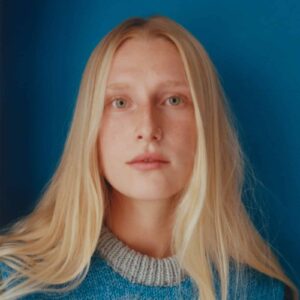 Billie Marten has unveiled her fourth album, Drop Cherries, via Fiction Records. Featuring the singles 'Nothing But Mine', 'This Is How We Move', and 'I Can't Get My Head Around You', the follow-up to 2021's Flora Fauna marks the first time that Marten serves as both a writer and co-producer (with Dom Monks) on one of her records. In press materials, she explained: "Dropping cherries is such a strong, visceral image that I tried to channel throughout recording in Somerset and Wales, to capture the vibrancy, unpredictability, and occasional chaos one experiences within a relationship. Imagine stamping blood-red cherries onto a clean, cream carpet and tell me that's not how love feels."
---
Heather Woods Broderick, Labyrinth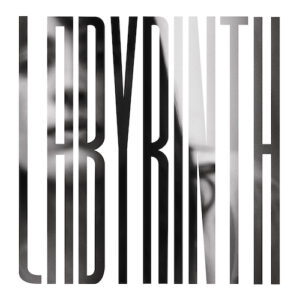 Heather Woods Broderick's fifth album, Labyrinth, has come out via Western Vinyl. In the lead-up to the release, the singer-songwriter shared the tracks 'Blood Run Through Me', 'Crashing Against the Sun', 'Admiration', and 'Wherever I Go'. "Many of us yearn for stillness and peace, as an escape from the movement all around us," Broderick said of the album's themes. "Yet movement is perpetual, happening all the time on some level. It's as wild as the wind, yet eternally predictable in its inevitability. It is linear in part, but infinite in its circuitry. Our lives just punctuate it."
---
Blondshell, Blondshell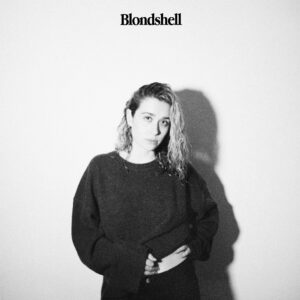 Blondshell, the project of 25-year-old musician Sabrina Teitelbaum, has put out her debut self-titled album. Yves Rothman produced the record, which features the promotional singles 'Olympus', 'Kiss City', 'Joiner', and 'Salad'. "I always want to make people feel like they have more power and control and peace because I know what it feels like to want that for myself," Teitelbaum said in a press release. "I know how music has helped me get there. What I've realised I need to do is write realistically, and try to not bring shame into the writing. Each song gave me more confidence. I hope the songs help people in that way, too."
---
Tim Hecker, No Highs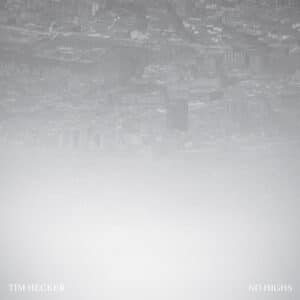 Tim Hecker has issued his latest LP, No Highs, via kranky. Following 2019's Anoyo, the album features contributions from saxophonist Colin Stetson along with Hecker's mix of strings, processed electronics, horns, and cathedral keys. According to a press release, "Hecker mentions 'negation' as a muse of sorts – the sense of tumult without bombast, tethered ecstasies, an escape from escapism. His is an antagonism both brusque and beguiling, devoid of resolution, beckoning the listener ever deeper into its greyscale alchemies of magisterial disquiet."
---
Issei Herr, Distant Intervals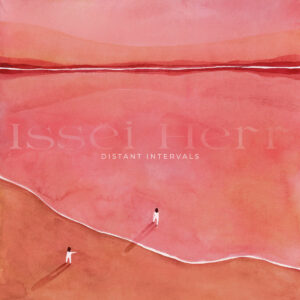 Distant Intervals is the debut full-length by Brooklyn-based cellist and composer Issei Herr. Released today via NNA Tapes, the album was self-recorded entirely in Herr's bedroom and weaves together layers of overdubbed cello and processed samples. It closes with the previously shared 'Aveu (The Beginning Is a Farewell)', a collaboration with Maria BC, while a press bio concludes with the following quote from José Esteban Muñoz's Cruising Utopia: "We may never touch queerness, but we can feel it as the warm illumination of a horizon imbued with potentiality. We have never been queer, yet queerness exists for us as an ideality that can be distilled from the past and used to imagine a future."
---
HMLTD, The Worm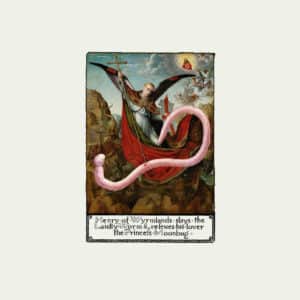 HMLTD have returned with The Worm, which follows the South London band's 2020 debut West of Eden. The new LP was created over the course of two years with a cast of 47 musicians, including a gospel choir and a 16-piece string orchestra. Introducing the concept behind The Worm, frontman Henry Spychalski shared: "We're told to believe that anxiety and depression are purely material and biological – like a parasitic worm that can be removed with the right treatment. I think that really these conditions reflect the world that surrounds us – like colonies that a far bigger Worm has made in each of us – the psychological havoc wreaked by our inescapable capitalist reality and the looming apocalypse it has created."
---
Other albums out today:
Thomas Bangalter, Mythologies; Ellie Goulding, Higher Than Heaven; Rae Sremmurd, Sremm 4 Life; FACS, Still Life In Decay; Worriers, Warm Blanket; Desire Marea, On the Romance of Being; Hayden, Are We Good; µ-Ziq, 1977; Ruston Kelly, The Weakness; Mudhoney, Plastic Eternity; Daniel Caesar, NEVER ENOUGH; Susanna Hoffs, The Deep End; Josephine Foster, Domestic Sphere; foil, On the Wing; Nondi_, Flood City Trax.